We all know that, when it comes to gaming headsets, it has to be those bulky, over-ear cupped, boom miked, neon/LED shining, monstrosities. It's not just for aesthetics (although they do look cool): those over-ear headphones almost always offer better bass, better mic quality, and just overall clearer audio, both in the ear cups and in voice chats.
The big problem, however, is that those types of gaming headsets are often in the $100+ range, and if you're investing in a livestream or in your budding e-sports career, then by all means go for it. However, let's say you're just one of those casual gamers who want to enjoy Red Dead Redemption 2 or Doom Eternal all by your lonesome, but you don't want to bother anyone in your house with all the sound effects.
Enter the A03 from Astro Gaming. The A03 is billed as an in-ear monitor, a specific type of earphone that is supposed to offer better sound quality. At just under $70, it's not the cheapest in-ear monitor out in the market today, but it is one of the better options. Is it as good as over-ear headsets? Of course not, but is it worth the price? Let's get right into it.
Astro Gaming A03 In-Ear Monitors: Quick Breakdown
Astro Gaming A03 Design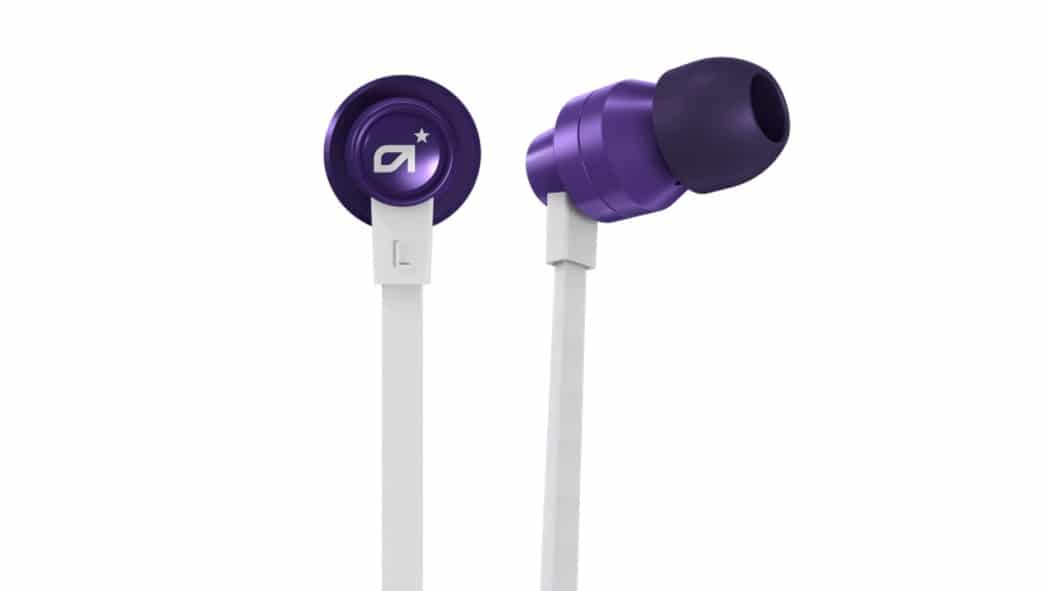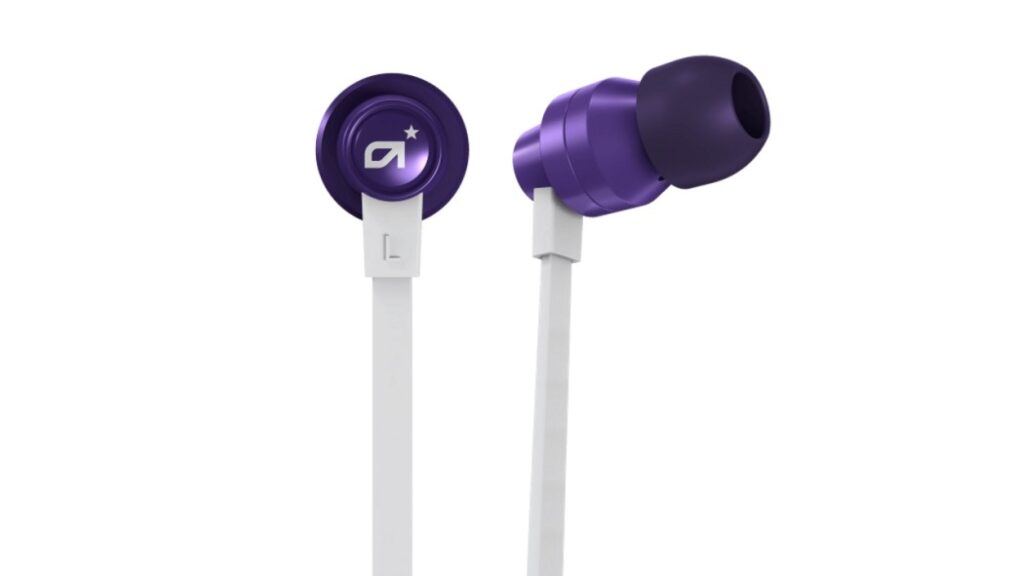 Unlike the over-ear headsets that won't look out of place in an airline pilot's cockpit, the A03 was built for simplicity. It looks exactly like any, old wired earphones with very minimal flair and gaming aesthetic vibes, save for available color variants of purple-and-white and red-and-blue, both of which were done pretty elegantly.
In-ear monitors are usually sleeker than traditional earphones, and A03 is no exception: each earpiece is shaped like small aluminum cylinders, with the wider part tapering down as it connects to the cable. Although there aren't any hooks or stabilizing fins, the A03 comes with three sets of silicone ear tips in different sizes, which can fit in most ears.
The cable of the A03 is pretty lengthy, almost up to four feet. On the cable is a three-button remote with a pinhole mic, located around six inches below the right earpiece. The cable itself has a 3.5mm plug.
Astro Gaming A03 Mic and Connectivity
The A03 works with most gaming systems thanks to its 3.5mm plug, with the A03 fitting perfectly in most headset ports, either directly into your CPU, through Xbox and PlayStation controllers (here's a list of cheap PS4 controllers for gamers on a budget), or in the headphone jack of the Switch when its on portable mode. It also connects to most smartphones with a headphone jack. Unfortunately, it doesn't come with an adapter for a 3.55mm jack, so if you're using the latest Samsung or Apple phones, you're going to have to buy a separate adapter for the A03.
Despite having a pinhole microphone, the A03 has noticeably clear pickups…but only if you're holding it correctly. Unfortunately, this means physically holding the mic closer to your mouth instead of just letting it hang from the cable. Of course, if the device you're plugged into has a way of turning up the gain, that'd be great. Recording from the mic can be a bit soft, but when turned up using an audio app, the sounds came out crisp and clear, albeit with a bit of sibilance and pop (which is to be expected, considering the mic has to be much closer to your mouth as you'd like).
The A03's mic cannot compete with a boom mic on over-ear headsets, but for the price you're paying and the type of equipment you're getting, it's honestly not too bad.
Astro Gaming A03 Audio Performance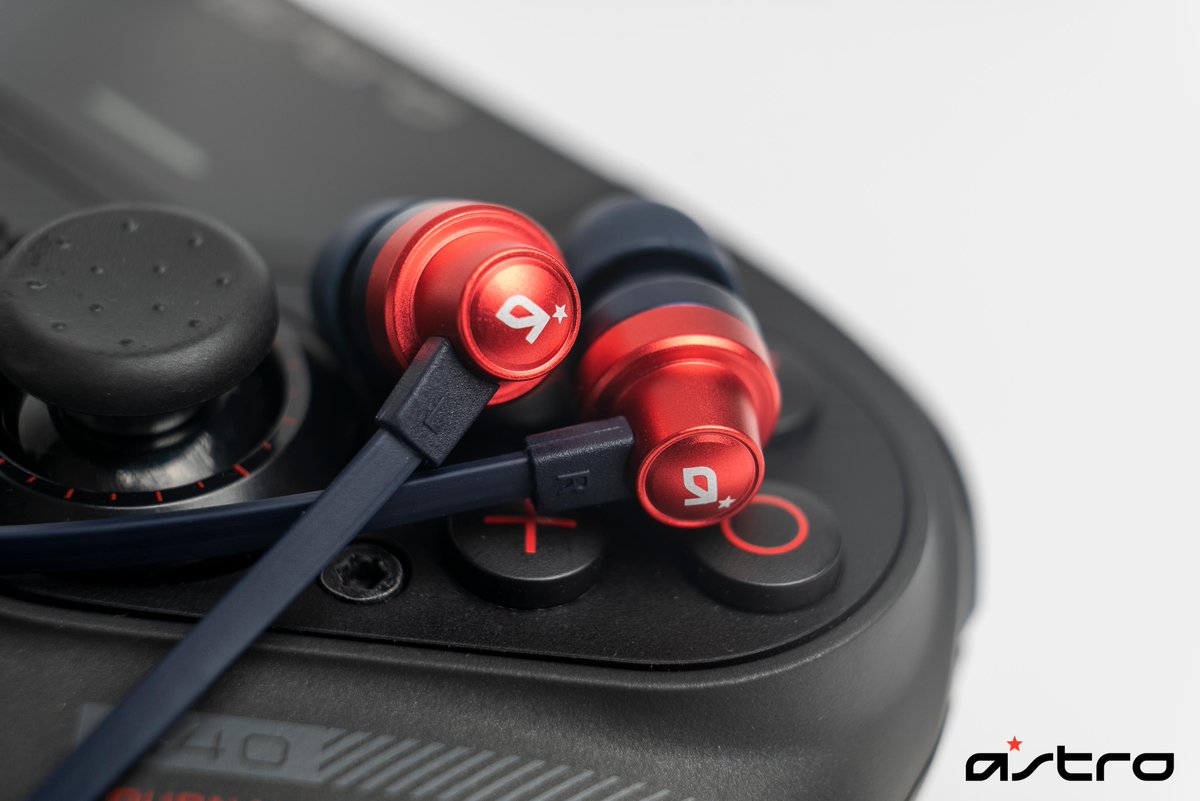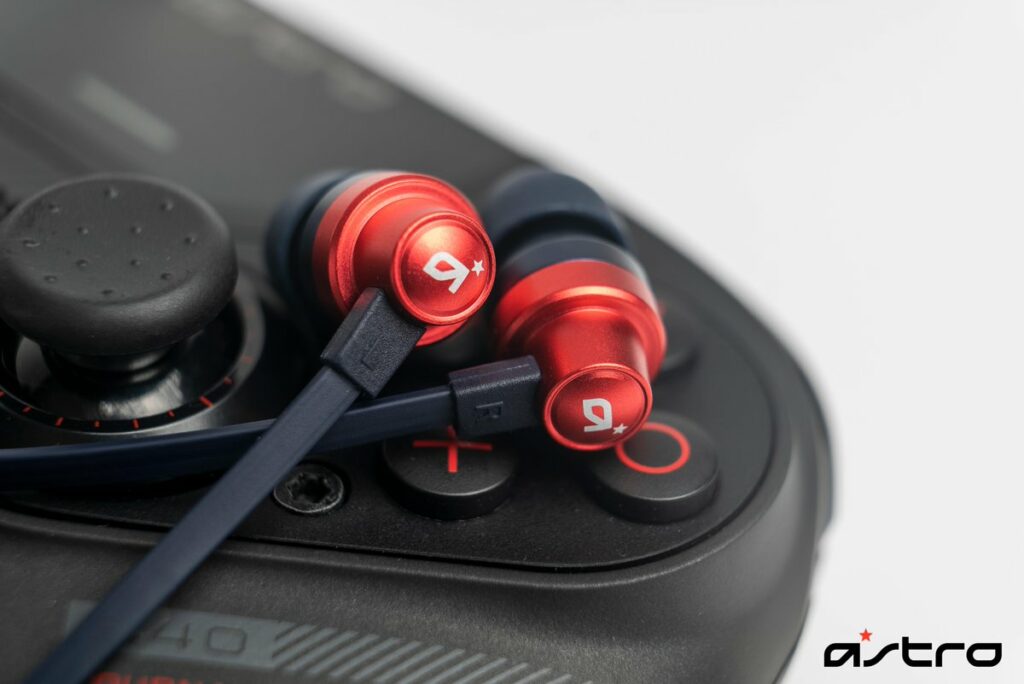 Each earpiece of the A03 comes with dual drivers, with the first driver being 5.8mm and the other being slightly larger at 9.22mm. This combo allows the A03 to split sound reproduction between low-mids and high-mids, allowing for more comprehensive coverage of the audio spectrum. It's not anything groundbreaking, but it's something you don't normally expect for in-ear monitors in this price range.
Much like regular earphones, however, the A03's bass is pretty sedated, with kick drum hits and bass synth notes coming in at a soft rumble instead of the big booms one can expect from over-ear headsets. That being said, the bass that you do get is fairly decent, with frequencies going low enough to give your audio a rounded sound, complete with perceivable thumps that don't distort at high volumes.
During our gaming tests, we fired up some Fortnite on the Xbox Series X, Need for Speed: Heat on the PS5, and Call of Duty: Warzone on the PC. All three games sounded loud and detailed, with directionality and audio panning being done exceptionally clear. Gunshots and engine rumbles aren't as throaty or as loud as we'd like, but it's round enough for it to be clear and passable.
It's not exactly essential podcast equipment for newbies, but for gamers, the A03's audio performance is slightly above average and won't leave you disappointed.
Astro Gaming A03 In-ear Monitors: Is It Worth the Pricetag?
At just under $70, the Astro Gaming A03 offers gamers pretty well-rounded and balanced audio. However, for just an extra 20 bucks or so, gamers can get a low-to-mid-range headset that can provide better audio at louder volumes.
That being said, if you're truly trying to keep costs down or you're trying to build a gaming PC under $1,500, then the A03, despite its flaws, is a fairly good replacement for traditional gaming headsets.
Price: $69.99 from the Astro Gaming website, but you should consider buying a used (in good condition) Astro Gaming A10 wired headset off of Amazon for just under $25.
Also check out:
The Best Corsair Keyboard for Gaming, Wireless Gaming, and Smart TVs