Media streaming TV boxes are a must for any smart home. With all the other smart devices you already have, why not round it off with a machine that can connect your smart TV to the internet? Here are our picks for the top 3 media streaming TV boxes under $100 in the market.
Globmall X3 (4K) Android TV Box
One thing to keep in mind when shopping for a TV box is that most brands will almost always prioritize a particular feature over everything else. This means that a box built specifically for streaming video will, more often than not, have entirely different specifications as, say, a box designed for gaming.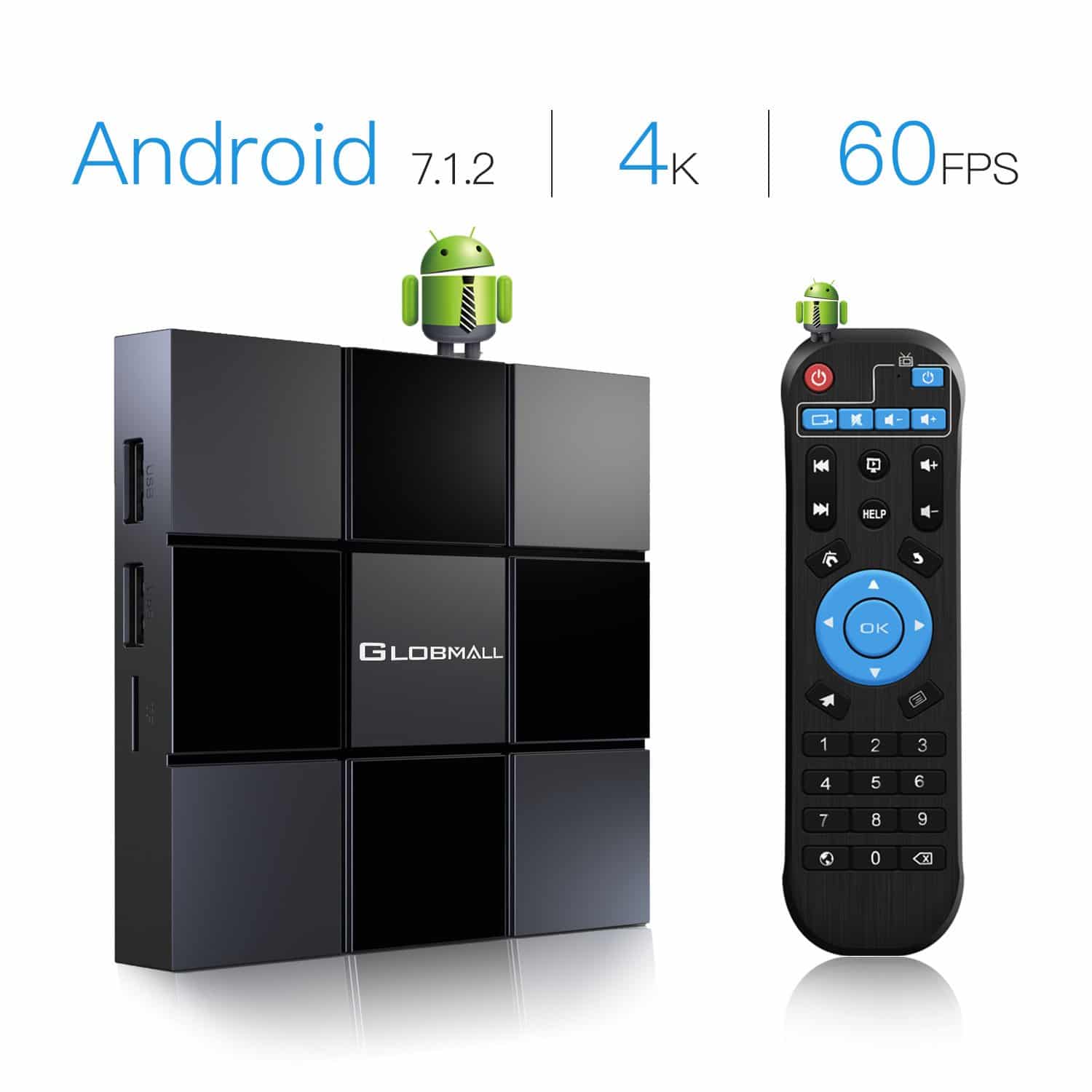 However, some Android TV boxes try to avoid this by creating a product that can give consumers an above-average experience all around. While boxes like that aren't going to win awards for excellence anytime soon, they're more or less reliable in terms of quality.
The Globmall X3 is a TV box like that. Focusing more on a holistic TV box approach, the X3 isn't anywhere near the best of the best, but it's quite far from being the worst: it has a fairly sturdy frame, runs on the latest OS, and it delivers consistently above-average quality. By our count, these make the X3 one of the best value-for-money purchases you can make.
The X3 ships with the Android 7.1.2 OS, which is, at the time of writing, the latest OS you can get. By running the latest Android system, the X3 can provide fast performance, impressive software capabilities, and access to the newest apps and games on the Android store. It is 4K-ready and is 3D compatible, allowing for an immersive movie watching experience.
It runs on a 1.5 GHz quad-core CPU, which isn't bad for this kind of box. One down side though: it has a very, very meager 2GB storage space. Of course, you can expand it via SD card to 32GB, but even then it wasn't enough for us. For perspective:  a copy of an HD, 720p, blueray movie can range from around 3 to 5GB, which means your X3 can only hold a limited amount of movies (forget TV shows).
All in all, though, the X3 makes up for its shortcomings with its affordability, reliability, and more-than-mediocre performance. If it had a larger capacity, it would probably be up there near the top, but for now, it's in a good spot on our list of the best media streaming TV boxes under $100.
Price: $35.99
Amazon Fire TV 3rd Generation 4K Ultra HD
In contrast to the X3, the Amazon Fire runs on the native Amazon Fire OS. A huge upgrade from the Fire TV stick, the Fire TV runs on a much faster processor, 4k Ultra HD at 60fps, and HDR-10 support. With these features, the Amazon Fire TV 3rd Generation can deliver brilliant 4k resolution for most movies, which is a significant improvement from most boxes in its price range. Because it runs on an Amazon OS, the Amazon Fire TV pairs perfectly with virtual assistants like Alexa and Echo, which means that you now have an effective virtual hub for all your smart home devices.
Some downside, however: while the Fire TV does run on impressive hardware (quadcore 1.5 GHz CPU and 8GB of storage), it runs the same problem as the X3, which is limited storage. Although 8GB is still an upgrade from the meager 2GB of the X3, it's still fairly limited. Unlike the X3, there's no way to upgrade the storage space. Pretty disappointing, considering all the other benefits!
But beyond that, however, the Fire TV 3rd Generation is still a worthy purchase. With its HD antennas that can pick up channels for up to 35 miles, you might not need the extra storage space at all. However, if you're the kind of person who likes to have a copy of all their favorite movies, TV shows, some games, more than a few apps, and a bunch of other things, this might not be the box for you.
Price: $39.99
Kingbox K3
The aptly named Kingbox K3 is one of those machines that just blows its competition out of the water. In terms of hardware, it outstrips both the X3 and the Fire TV by miles, and it comes with just a few, minor cons.
To start, the Kingbox K3 runs on the latest Android OS, but it also ships with vanilla KODI 17.6 software. The KODI is a plug-ins-free system that allows you to customize it with your choice of apps and other features, much to the delight of gear heads like myself.
But it's the hardware we should be talking about. Powered by an 8-core Amlogic CPU, the K3 is capable of running speeds of up to 2.0 GHz, providing it with unmatched performance as compared to its competitors. Running at 2.0 GHz means that multi-tasking is a breeze, not to mention smoother and faster visual display. The K3 also comes with 2GB DDR3 RAM and a 16GB eMMC storage drive, with the option of expanding this to 32GB.
The K3 supports the latest in wireless internet tech, providing support for 2.4 and 5.0 GHz connections along with a 10/100/1000 Ethernet LAN, a far cry from other, cheaper models. With these specs, the K3 pretty much makes video buffering obsolete, while enabling you to download and stream at blazing speeds. It supports 4k and 1080p videos as well as H.265 hardware decoding to help you save on bandwidth. To add more to its appeal, it ships with both a remote and a mini keyboard, giving you even more control over your box.
The only downside? It doesn't support 3D technology. But with all the other benefits of the Kingbox K3, does  that really matter?
Price: $49.99
So now we've seen 3 of the best media streaming TV boxes under $100. But what if price wasn't an option? Well, if you want to splurge…
NVIDIA SHIELD TV Pro Home Media Server
Even the Kingbox K3 is no match for the media streaming TV box champ Nvidia Shield. The Nvidia Sheild TV Home Media Server is a state-of-the-art TV box that connects your Smart TV and your top-shelf gaming PC together. Using an advanced GPU and the best wireless connection available today, the Shield is the perfect box for videogame streamers, but without any bulky cables or other direct hardware connections, giving you a more immersive feel whenever you play your favorite games.
The Nvidia Shield does not joke around when it comes to hardware: it has an innovative processor that combines 2 different quad-core CPUs. This helps the Shield separate low-power tasks and advanced processes between the two CPUs, giving you an extremely efficient and fast processor. The Shield runs on 3GB of RAM and a whopping 500GB of storage space. It can literally take up the space of the X3, the Amazon Fire TV, and the K3, and
still
have space for, well, pretty much anything you can imagine.
The Shield was designed with gamers in mind, which is why it has access to exclusive Android games that were created specifically for the Shield. Using an advanced, proprietary wireless connection architecture, the Shield can seamlessly stream PC games from the cloud straight to your Smart TV. With its immersive Dolby Audio and Surround sound, this really is the best media streaming TV box that money can buy.
And that, I think, is its one and only, but extremely important, downside: its price. At almost $400, the Nvidia Shield does NOT come cheap. However, if you're serious about gaming, or if you're a eSports athlete, this is definitely an investment you should be making.
Price: $189.99