Many wireless chargers are called "Qi" chargers. What does this mean? Well, Qi is the international standard for wireless chargers and was developed by the Wireless Power Consortium, a group of tech companies from around the world that is at the forefront of wireless power research. Qi wireless chargers consist of a charging pad and a Qi-compatible device. Qi wireless chargers use resonant inductive coupling to charge devices, and most mass-produced smartphones are (thankfully) Qi-compatible.
With wireless chargers now coming into the foreground, people are making the switch and disconnecting from the old, wired chargers of the past. But because wireless charging is still fairly new technology, many of the wireless chargers in the market go for $50 and up. Luckily, however, some companies have started offering cheaper models that offer the same kind of features that premium models do, but well-below $50. Here is a list of some of the best Qi wireless chargers under $25 that we've tried so far.
Samsung Wireless Charging Pad EP-PG920
One of the major drawbacks of Qi wireless charging is that it has yet to achieve the charging speed of wired chargers. However, the Samsung Wireless Charging Pad gets around that with a 10-watt output, one of the highest provided by Qi standards. This helps it cut down charging times by 50% (as compared to other wireless chargers).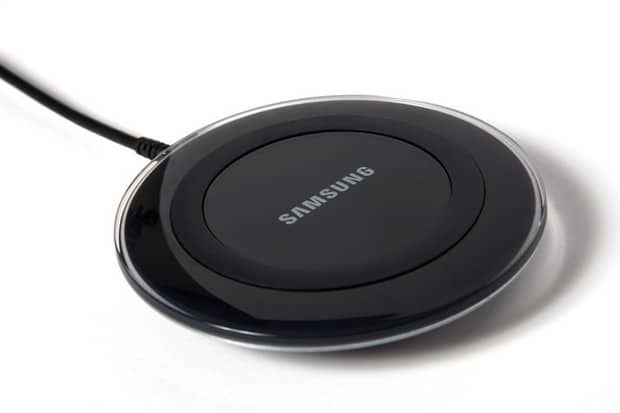 The EP-PG920 isn't the newest model (it came out a couple of years ago), but despite its age, it still carries the same exact parts as newer models and performs just as well as more expensive variants. Add an extra few dollars and you can get the stand-up version as well, which is perfect for the office. It comes with a cable and wall adapter, which is essential for your wireless charging pad to receive the right amount of electricity. It works with most Galaxy phones, but it can also work with iPhones (7.5-watt and up only) and other Qi-compatible smartphones.
For 20 dollars, it's one of the most cost-effective purchases you can make if you're looking for the best Qi wireless charger.
Price: $20
Anker PowerPort Wireless 5
Anker is well-known for its high-quality, but affordable, charging cables. Much like their flagship product, the Anker PowerPort Wireless 5 is cheap, efficient, and gets the job done, with only a few drawbacks.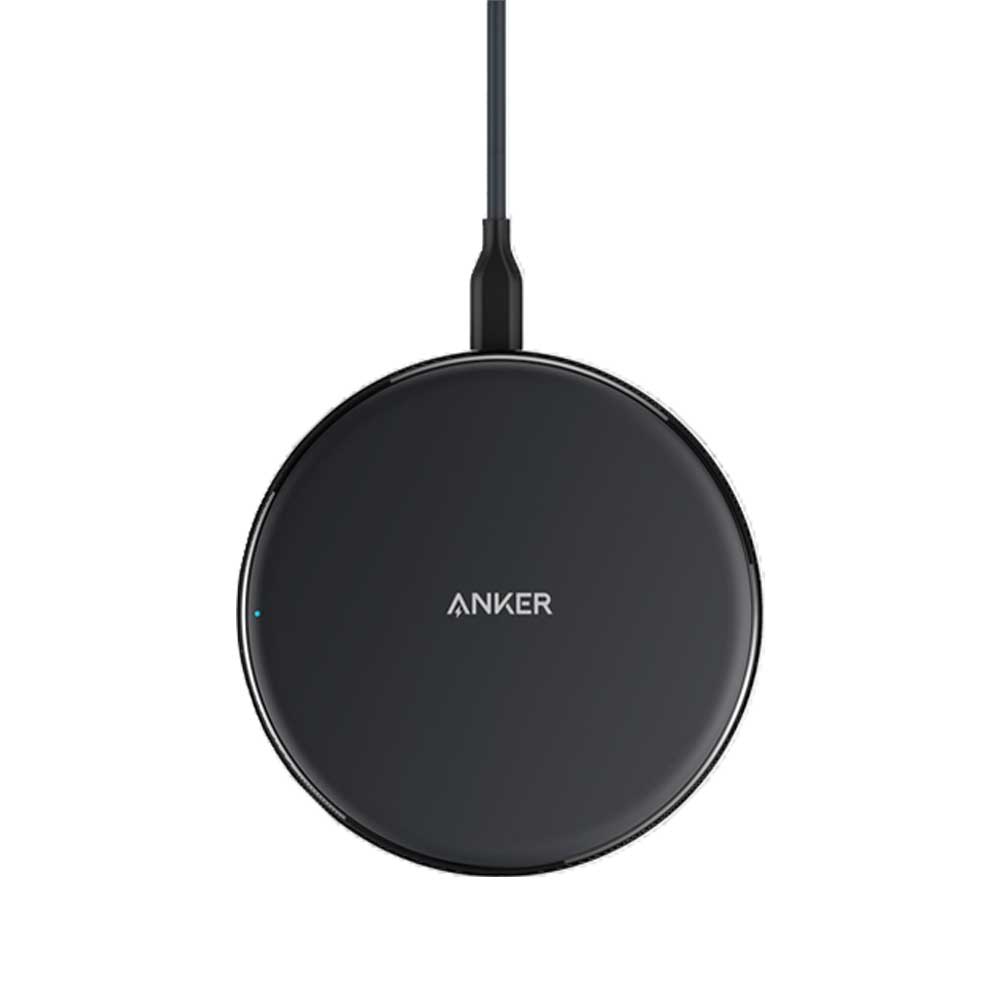 The PowerPort 5 comes in two variants, the circular and the stand-up version. The latter, priced at $17, has multiple coils that lets you charge your device either in portrait or landscape mode. Both versions provide 5-watts of power, and its LED lights are bright enough without being disruptive in a dark room. However, while its limited power supply means it doesn't mean the Qi standard for quick charging, it still manages to save you up to 20 minutes of charging time as compared to other chargers. For the same price as a stand-up model, Anker also offers a 10-watt PowerPort that meets the criteria for fast charging, although the difference is minimal.
A downside of the Powerport is that it doesn't come with power adapters, meaning you'll have to provide your own 2A/5V brick. While most people will probably have these lying around anyway, it's a little disappointing, considering other products come with this basic accessory.
Other than that, however, the Anker PowerPort Wireless 5 offers great value for money, with even the basic version providing more-than-decent charging times.
Price: $15 (circular pad), $17 (stand-up version)
NANAMI 2-Coil Wireless Charger Stand
Stand-up wireless chargers are usually more expensive, especially if it comes from a first-party provider. However, third-party products like the NANAMI 2-Coil Wireless charger stand works just as well as any first-party product. Although it does have a whitebox design that makes it look like just about any other accessory by a third-party company, it still functions just as well as an "official" wireless charging product.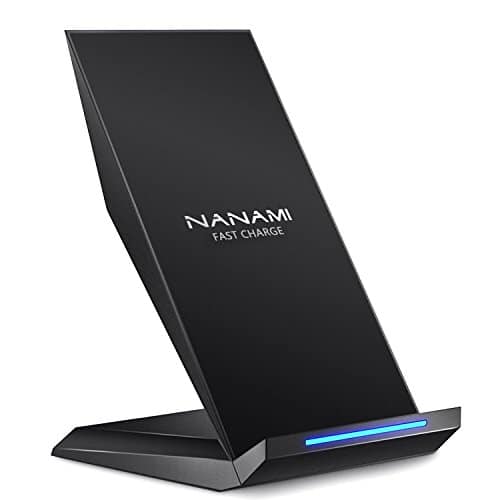 With its two induction coil setup, the NANAMI 2-Coil Wireless Charger Stand can work both in portrait or landscape more, with a 10-watt output that fits into the Qi fast charging standard. Despite its minimalistic design, it looks classy and sleek and is available in either black or white. The product comes with a Quick Charge 3.0 adapter that is Qualcomm-certified, which makes its $25 price tag all the more worth it.
Price: $25
 Tzumi Wireless Charging Mouse Pad
For the most bang for your buck, why not get a Qi wireless charger that also doubles as a mousepad? Tzumi offers this amazing gadget that does both, all for the low price of $10. It's capable of charging any Qi-compatible device and function as a regular mouse pad, saving you space and keeps your desk neat and uncluttered.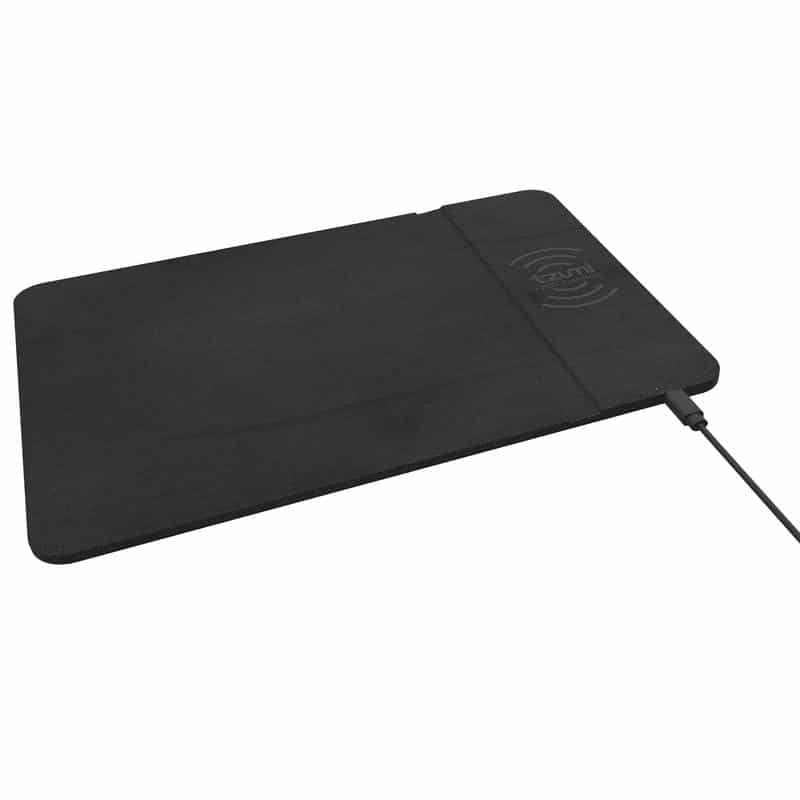 At $10, it really is one of the cheapest and most versatile gadgets you can purchase today. It costs roughly the same price as a normal, non-wireless-charging mouse pad, but it comes with wireless charging capabilities. The best part? The product comes with a free wireless mouse that is compatible with both Mac and PC.
Price: $10