[Note: We've recently updated this list for 2021]
Being a gamer is not cheap. The console alone (or gaming laptop for PC gamers) can fetch over hundreds of dollars. And then you have the accessories: cooling pads, mouse, Wi-Fi extenders; and then controllers, wrists straps, and protective cases for other gaming platforms.
It's not recommended that you cheapen out when buying gaming accessories to get the best gaming experience. But if you absolutely have to, these are the affordable to cheapest PS4 controllers we recommend to buy.
Our Top Cheap PS4 Controllers
Here are our top picks and where you can buy them online.
PomisGam Wireless PS4 Controller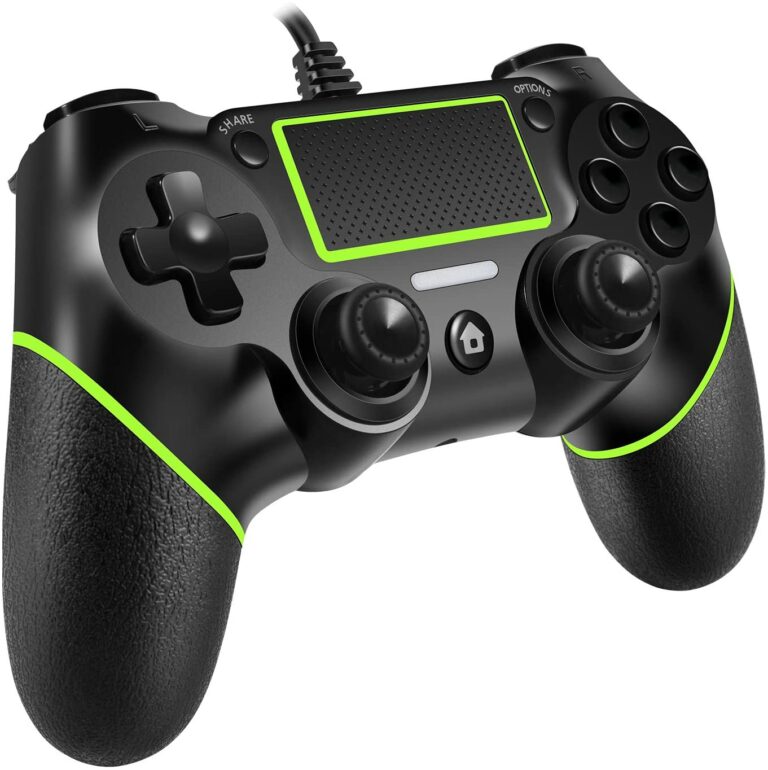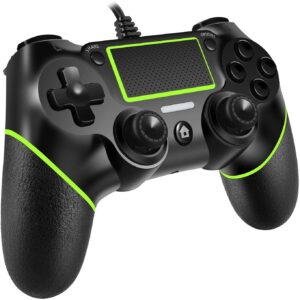 The cheapest PS4 Controller on this list, PomisGam's Wireless PS4 Controller is a great overall controller for more than just the PS4. Outside the PS4, it is also compatible for the PS3, PS4 Pro, Slim, and for PC Gaming for Windows 7, 8, and 10.
PomisGam's Wireless PS4 Controller has impressive range, with the console fully picking up inputs from the controller to a distance of up to 24 feet. It also has dual-shock capabilities, with the controller responding appropriately with either strong or weak vibrations depending on in-game events.
However, because it's a third-party controller, there's a high chance it can be rendered incompatible by certain upgrades to the console's software. For PS4 users, the PomisGam needs to be re-paired with the console every time the console undergoes a system upgrade.
CHASDI PS4 Controller
The CHASDI PS4 Controller offers great value for money thanks to its highly-responsive features, ergonomic design, and the fact that it comes in a wide array of colors.
It also has one of the best batteries for a PS4 Controller: its high-capacity lithium-ion battery guarantees about 6 hours of battery life before requiring a recharge, a full 2 hours more than the native PS4 controller (despite Sony claiming it can reach 8 hours). The enhanced analog stick of the CHASDI PS4 Controller allows for a full 360-degrees of movement. Meanwhile, its buttons boast the sensitivity of the native PS4 controller, which means that even the slightest presses can be registered.
One major downside is there are no vibration motors in the controller, which takes away from the immersion in a game. It can be a concern for gamers who might rely on vibration cues from videogames to notify them of an event.
Still, at just under 30 bucks, the lack of dual-shock capabilities might be something people are willing to overlook.
ORDA PS4 Controller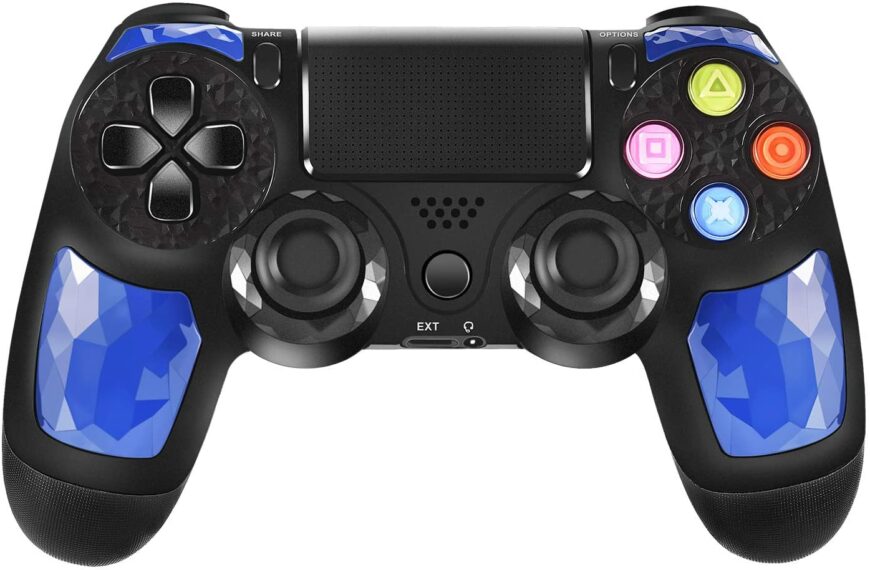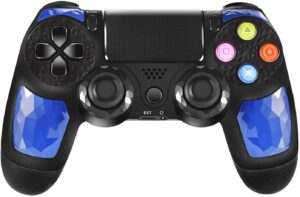 If you're interested in a Bluetooth PS4 controller that promises longer battery life for extended gameplay, the ORDA Wireless PS4 Controller should be your choice for third-party manufacturer cheap PS4 controllers. This controller is available in blue and red and is compatible with Play Station Pro and Slim, Smart TVs, PCs, and laptops.
Just like the CHASDI, the ORDA Wireless controller also promises around 6 hours of battery life thanks to its rechargeable lithium-ion battery. Unlike the CHASDI, however, the ORDA can be used for other smart devices, and can even be used for PC gaming. The ORDA Wirless PS4 controller has the most impressive range for a third-party product: the controller is completely responsive and lag-free for up to 33 feet from the console.
However, the ORDA has had reports of its analog stick 'sticking' to a certain direction, causing unintended movement in-game. Strangely, this issue is usually only cited when playing open-world RPGs or FPS games. Whether this is a software or hardware issue is unclear. Another issue is the difficulty people have had with pairing the controller to the PS4, with many users saying they needed multiple tries before the console recognized it.
Sefitopher Wireless PS4 Controller
Amazon's Choice for PS4 Controllers, the Sephitopher Wireless PS4 Controller offers efficiency, comfort, and optimized design to improve your gaming experience. It's designed to be the professional PS4 controller for professional and serious gamers on a budget. This is compatible with the Playstation 4, Pro, Slim, or PC gaming on a computer or laptop that has Windows 7, 8, or 10.
What makes it so different is not unique features, but rather how well it incorporates existing features: the design is more ergonomic and optimized specifically for comfort so that gamers can go on for hours on end. The buttons and the analog stick also have their sensitivity set to high, ensuring that even slight touches and prods are recognized by the console.
But beyond that, there's nothing significantly great about the Sephitopher Wireless PS4 controller: yes, the ergonomic design is optimized, but it still looks remarkably similar to other third-party controllers. It has a reliable wireless connection, but only to a mediocre 24 feet, and it requires a re-pairing every time you update the PS4.
Still, despite these downsides, the Sephitopher is the highest-rated third-party controller for a simple reason: it's reliably mediocre.
What To Know When Buying PS4 Controllers
Again, it's not recommended that you cheapen out on buying gaming equipment at risk of ruining your gaming experience. For the best experience, buy your PS4 controllers from an authorized Sony store or on their online Playstation store. A plain jet black PS4 controller can cost $59, while colored controllers have a $65 price tag.
Buying Second-hand PS4 Controllers
If you want a cheaper Sony PS4 controller, the only option is to buy it second-hand. Of course, this comes with its own drawbacks. Buying second-hand means you don't have a warranty because you didn't purchase it in top condition from the manufacturer. You also aren't sure about the condition and how the previous owner took care of it.
You could be paying $25 for a second-hand Sony PS4 controller only to find out how worn out it is and realizing it would have been more practical to just buy a new one. If you trust the seller or know them personally, then there's a good chance that you know what you're getting into.
But if you are buying second-hand from someone you don't personally know, then buyer beware: there are no laws that protect second-hand buyers from a bad deal.