Finding the best Wi-Fi extenders under $50 might not seem like a challenge, but with so many offerings out in the market, how do you find one that can effectively boost your wireless network throughout every room in your house? Well, we scoured the internet and tested out dozens of cheaper Wi-Fi extenders and found the top 5 Wi-Fi extenders that you can get on a budget.
During our testing, we looked at 5 key elements:
Wi-Fi Compatibility
One of the things people overlook when buying a Wi-Fi extender is its compatibility with the internet protocol that their wireless network is running. You can have the most expensive, most powerful Wi-Fi extender possible, but if it doesn't match your router, you might as well just throw your money out the window. Always, but always, make sure that your extender matches the IP of your router.
Internet Speed
Another thing you have to look at is internet speed compatibility. It's not so much that your extender won't be able to boost your wireless network, but if your router is rated for 2000 Mbps and your extender can only go up to 1200 Mbps, then you're kind of short-changing yourself because you're not able to tap into the full potential of your network. Of course, the opposite is also true: getting an extender rated for 2000 Mbps for a router that's only capable of 1200 Mbps is pretty pointless.
Security Standards
Another overlooked element for Wi-Fi extenders (and, to some extent, even routers) is security. For most households though, the latest internet security standard should be enough. Of course, if you feel like you need an extra level of security, or if you're looking for a Wi-Fi extender for an office that has sensitive data, then you'll need to get something with heavier encryption. Otherwise, the standard WPA2-PSK (AES) should be fine for most homes.
Ease of Use
Very important for homeowners, especially for people who aren't exactly internet-savvy and just want something easy to use. Make sure that your Wi-Fi extender can be set up easily and quickly; luckily, most of the Wi-Fi extenders on this list can be set up and activated with just a few simple steps.
Price
We tried to find the best Wi-Fi extenders under $50 without sacrificing quality. That being said, an expensive router could provide you with a wider coverage without any slowdown of DL/UL speeds, but again, just make sure it's compatible with your router.
With that in mind, let's move on to our list of the best Wi-Fi extenders under $50 that you can buy in the market today:
TP-Link N300 Wi-Fi Range Extender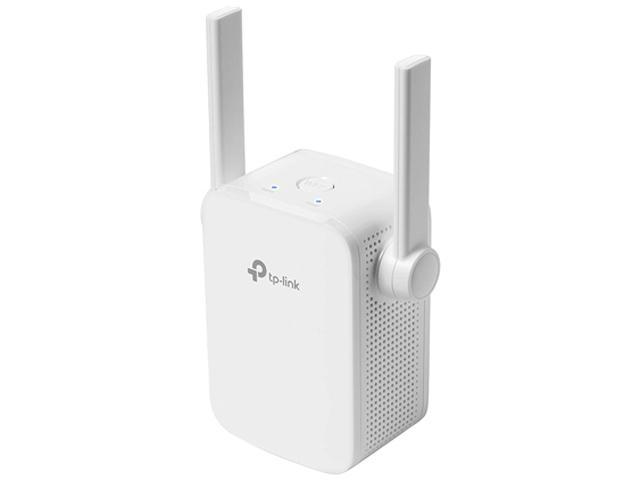 First on our list is the TP-Link N300. Right off the bat, let's call out the obvious: it's cheap, like, really cheap, and you'll feel how cheap it is with its pretty flimsy casing and lackluster physical design.
Beyond that, however, the N300 does get the job done. For less than 20 bucks, the N300 does what it says on the box: extends your Wi-Fi effectively around your house. So why is it on the list? Well, aside from it being the cheapest Wi-Fi extender we could find that was decent, the N300 is also the easiest to use: simply plug into any standard outlet, push a couple of buttons, and you're good to go.
It does have a couple of drawbacks, though: while it does work well in extending your Wi-Fi, the N300 has a pretty limited range, specifically, it can only boost your Wi-Fi reception inside a medium-sized house. Need internet in your detached workshop or garage? You're better off spending an extra few dollars on a more powerful extender. However, if you're just looking for something affordable and easy-to-use for your 3 bedroom home, then this is the best value-for-money extender you can get.
Price: $19.99
TP-Link AC750 Dual Band WiFi Range Extender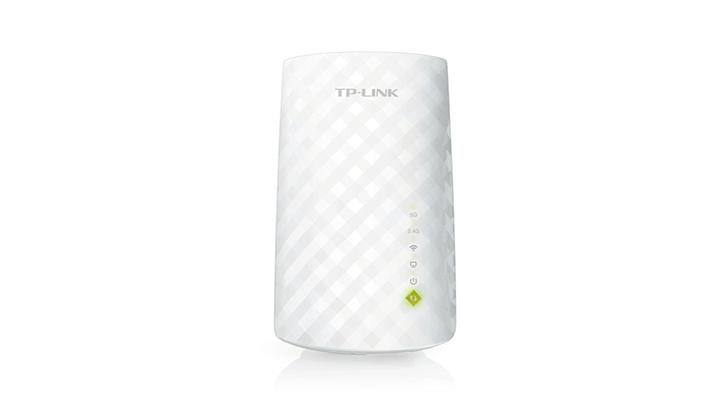 A bigger, more powerful version of the N300, the TP-Link AC750 was designed specifically for smart homes that are running interconnected Amazon Echo devices. It's compatible with the latest internet protocols (802.11 b/g/n and 802.11ac), and it even has a nifty LED indicator that can help you find prime spots for its set up.
Much like the cheaper N300, the AC750 is also very easy to set-up: plug into any outlet, press power, wait for all the lights to settle down, and that's all there is to it. The AC750 also comes with a two-year warranty, just in case anything untoward were to happen (like a rogue power surge or if you accidentally knock it down).
But just like the N300, the AC750 also has a fairly limited range, which is disappointing considering it's $10 more expensive and doesn't extend it much further than its predecessor. But, hey, it's still under 30 bucks, so it's hard to complain.
Price: $29.33
Amped Wireless High Power Wireless-N 600mW Smart Repeater and Range Extender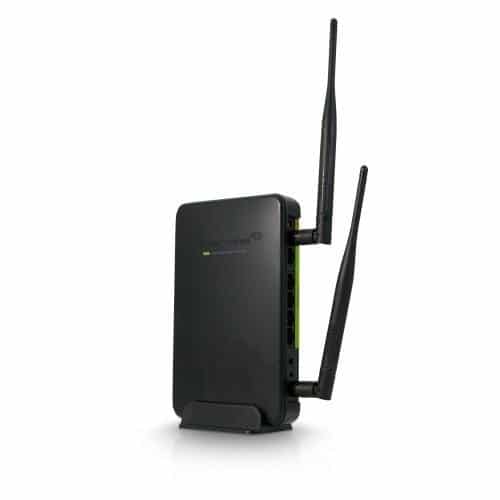 Now we move into the heavy-weight category of the best Wi-Fi extenders under $50 with the Amped High Power Smart Repeater. Crossing the $30 threshold, this 600mW repeater and extender boost wireless networks so much better and farther than the previous entrants, thanks to its 5 dBi antennas that can extend your network to outside your house, penetrating walls and surfaces with ease and without sacrificing too much signal.
It's both an extender and a repeater, repeating signals at 300 Mbps as well as extending standard 802.11 b/g/b routers and networks. The best part? It can create additional wireless networks that you can connect to, with the added benefit of each network having its own specific security setups.
But of course, it does have its downsides: the Amped Wireless High Power Wireless-N does have a pretty complicated setup, and while having additional networks is neat, managing it can be quite a chore, with users requiring more than just basic IT skills. Still, it's well worth its price tag.
Price: $36.88
NETGEAR AC750 Wi-Fi Range Extender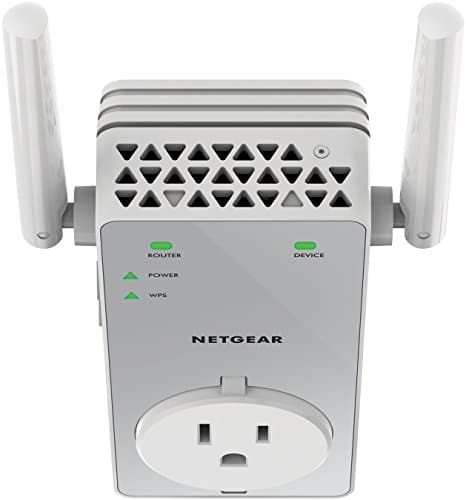 The Netgear AC750 has a few perks that come with the extra dollars: first, it's very effective at boosting dual-band Wi-Fi signals; this means that it doesn't just improve Wi-Fi for desktops and laptops, but also for iPhones, Amazon Fire, Roku, and pretty much any device that's used for streaming content.
Another bonus is the Netgear AC750's ability to be used as a local Wi-Fi hotspot, easing the burden on your router and providing improved wired internet from its location. If you have a bit of background on internet protocols, you can use FastLane tech to create a single, dedicated high-speed connection for all your HD video streaming or video gaming needs.
Unlike the cheaper TP-Link offerings, however, the Netgear AC750 does require a little bit of setup. It's not the most complicated thing, but it does add a few extra steps from the TP-Link's plug-and-play capabilities. But honestly, if it's a choice between this and the Amped, we'd go with the latter.
Price: $39