From affordable USB microphones to high-end studio microphones, there's a condenser microphone for everyone. Some are as lows as $77 and others can reach up to $1000.
1. Audio Technica AT5040 ($2499.99)
Pricey but, worth it is the best way to describe the AT5040.  Audio Technica is very popular when it comes to their headphones but, they are severely underrated for their microphones. The AT5040 is a large microphone that features four small square diaphragms. Most microphones usually feature one circular diaphragm only.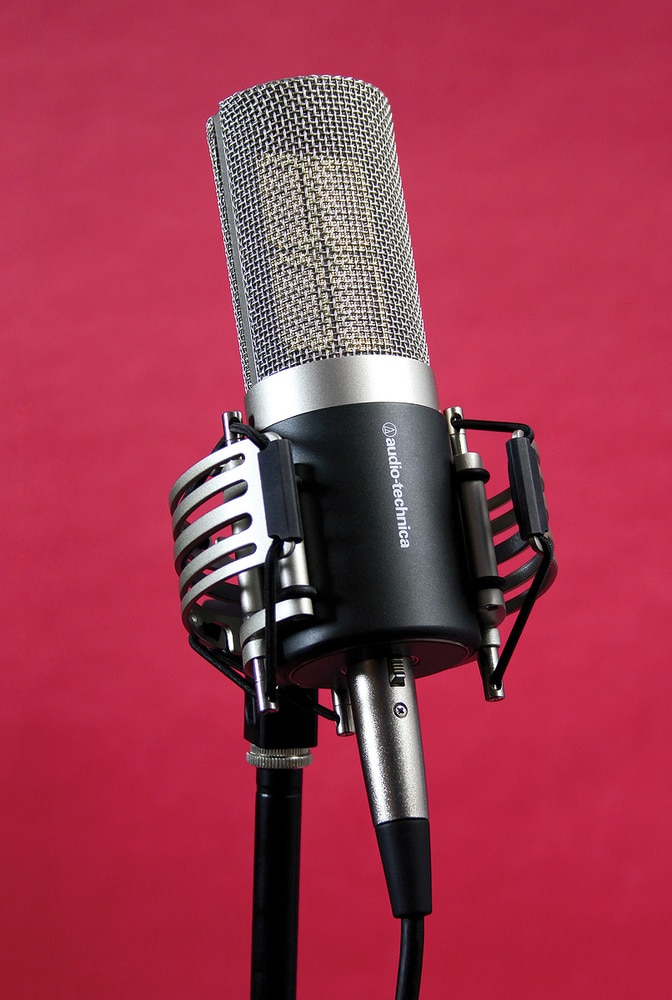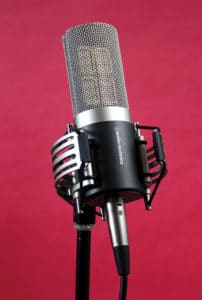 Having four square diaphragms makes the AT5040 more sensitive meaning you don't need to amplify the microphone very much. The 5040's only major flaw is its sweet spot for recording. Get too close to the microphone and your vocals will sound horrible.
| | |
| --- | --- |
| Pros | Cons |
| Worth investing the high price. | Vocalists have to be in a specific area to get the best sound from your microphone |
| Very loud and clear | The microphone may need a more advanced audio console to get the best sound |
| Perfect for instruments | |
| Continues the legacy of the AT50 Series which represents the best microphones of Audio Technica | |
2. Blue Yeti Pro ($248.98)
The Yeti Pro is such a flexible microphone. Amateurs usually start out with USB Microphones but, over time, they have to evolve. Once the amateur reaches a certain level of progress, they will want more control over their sound which is where the Yeti Pro's XLR function comes in.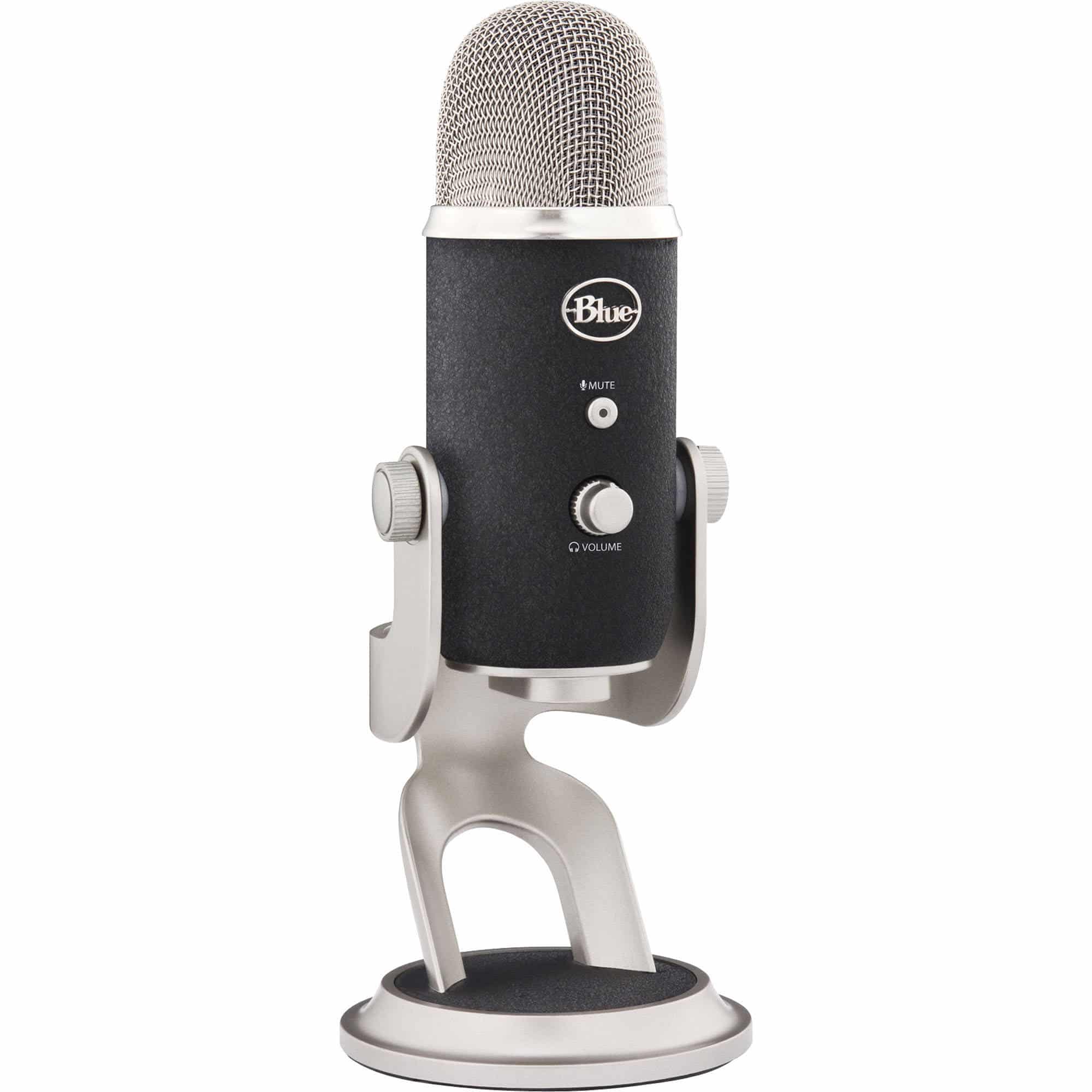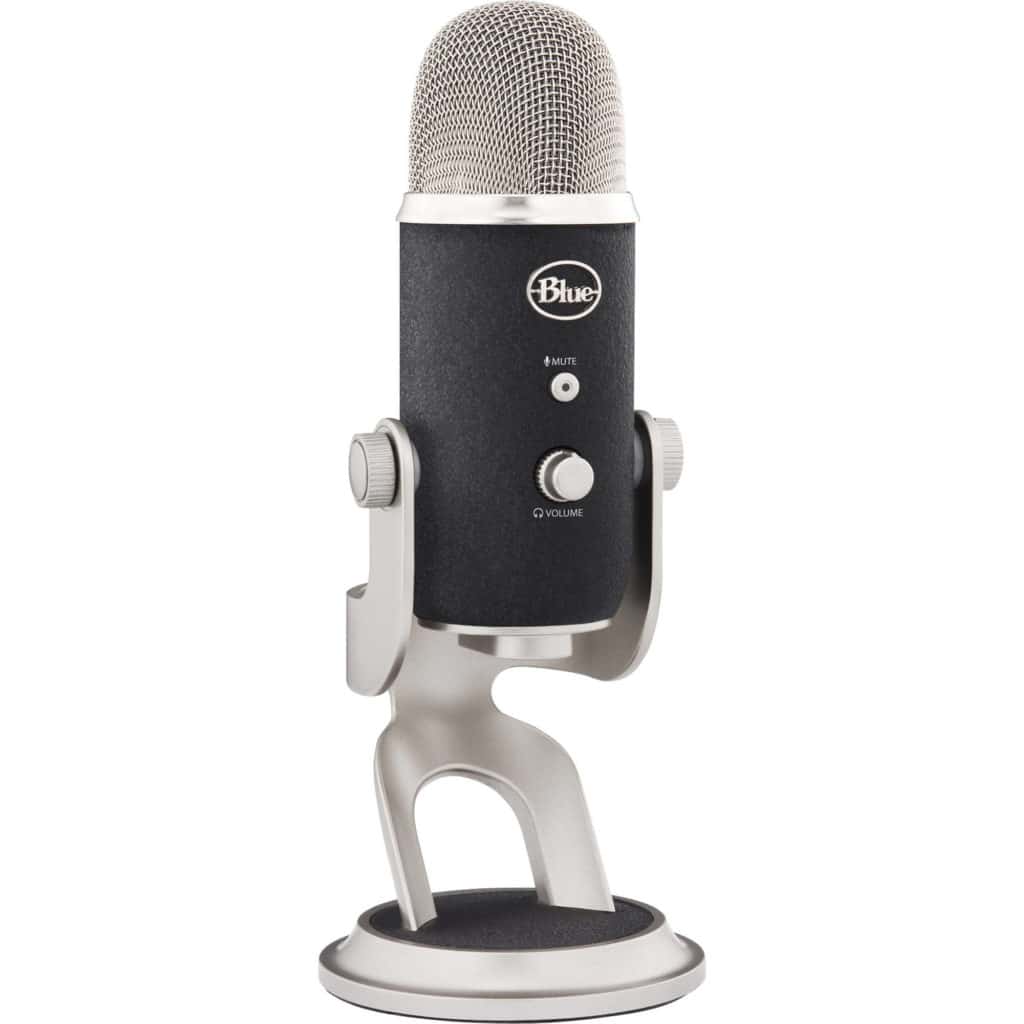 Just like its sister Blue Yeti, the Pro gives you four polar patterns or directions for the microphone to listen to. The headphone recording is also a nice touch because artists can monitor their work without delay.
At only $248.98, the Blue Yeti Pro is  a steal compared to the competition.
| | |
| --- | --- |
| Pros | Cons |
| Affordable pricing | Not recommended for podcasters who will only use one function. |
| Four Polar Patterns to change where the mic will listen | |
| Essentially Four Microphones in One! | |
| Perfect for Musicians | |
3. AKG C214 ($349.99)
AKG is considered a staple in audio production and you would find it difficult to find a negative review of their products. The C214 can be purchased at a manageable price of about $400. Unlike the Blue Yeti Pro, the C214 only features one polar pattern which is cardioid.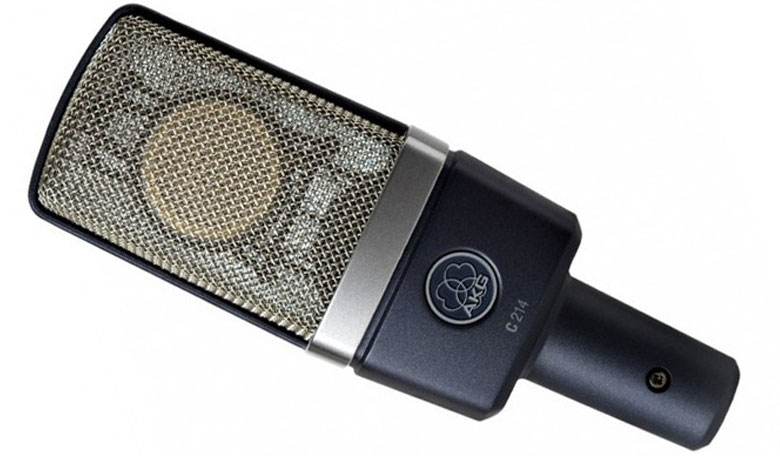 What makes the C214 stand out is that it has an internal shock mount not found in many microphones in the same price range.
The only flaw that can be found is the weak bass sound it takes in.
| | |
| --- | --- |
| Pros | Cons |
| Full package with filter and shock mount not found in other microphones at the same price | Not very good with bass sounds. |
| Internal Shock Mount inside the Microphone | |
| Affordable Price | |
4. Rode NT1A ($229)
Divisive is one word to describe the NT1A. The quality is excellent as expected of the Rode brand. Rode even brands the NT1A as the world's quietest microphone and it lives up to the hype. Find an alternative if you want to use this mic for spoken word. The NT1A is an excellent choice for professionals who aren't ready to invest heavily on vocals but still want high quality equipment.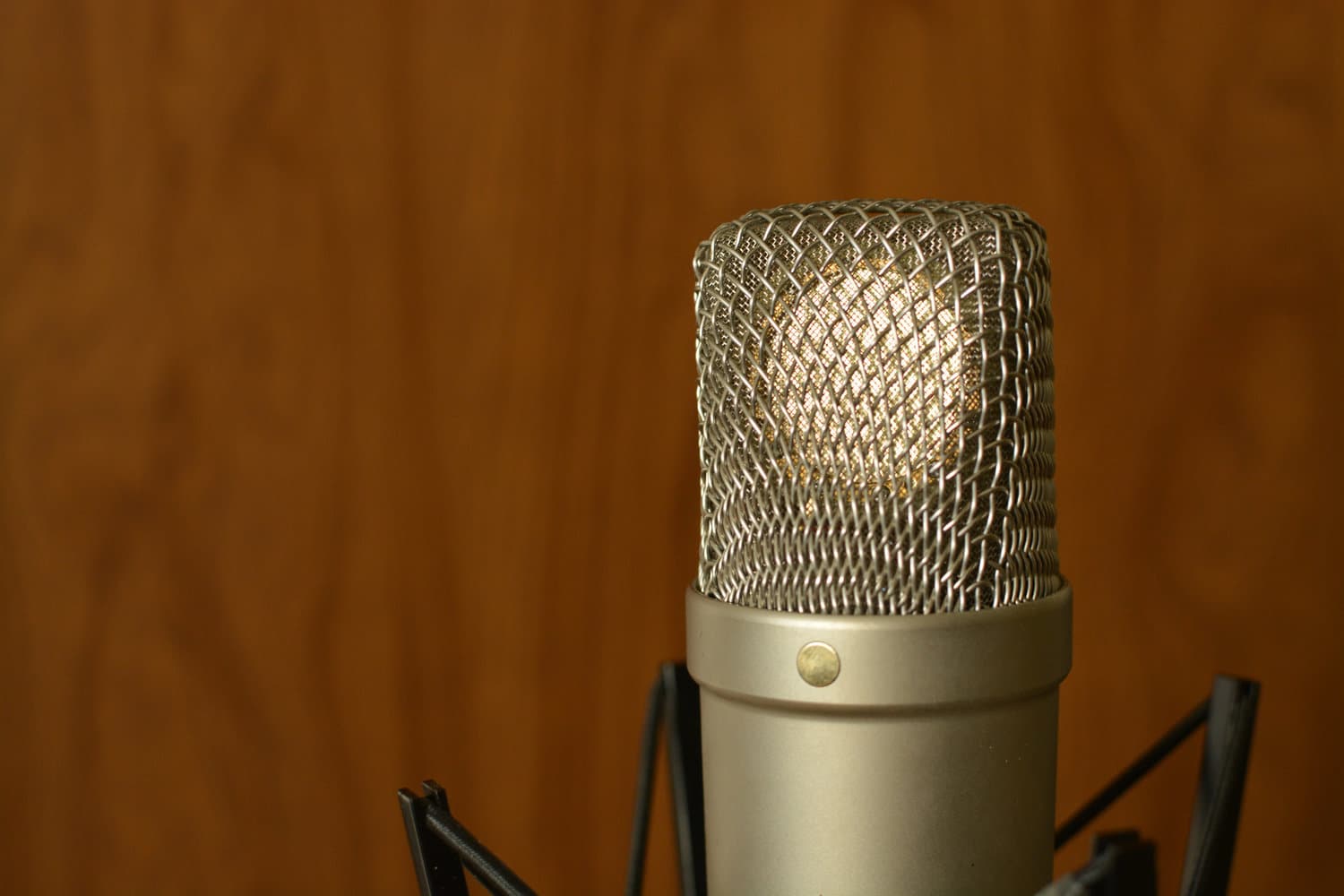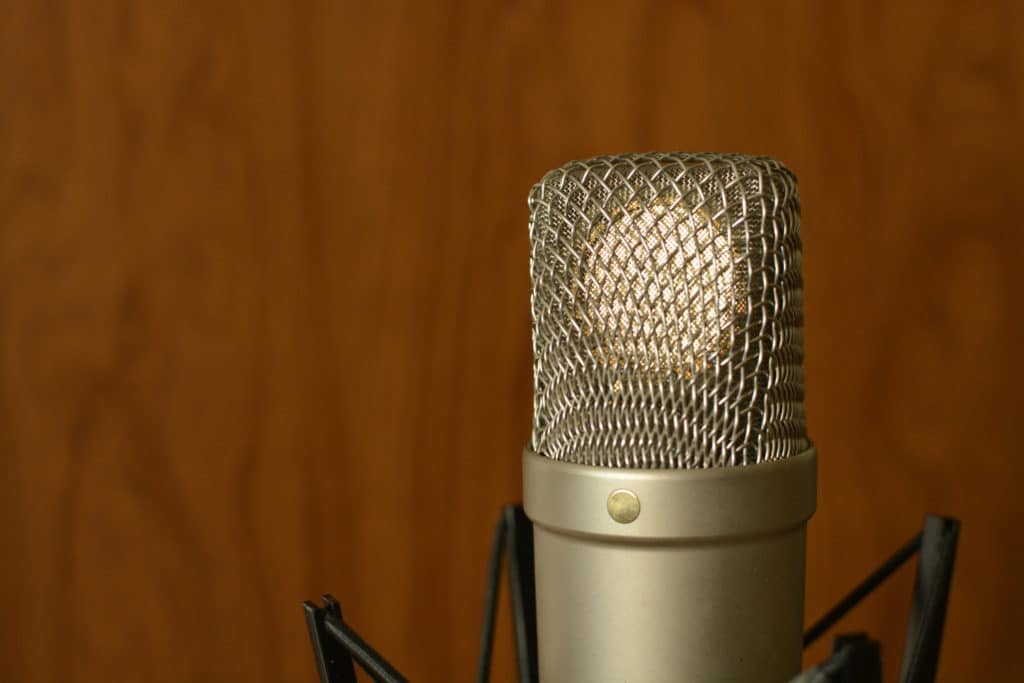 | | |
| --- | --- |
| Pros | Cons |
| Excellent quality for the price | Low Quality Pop Filter |
| Very quiet microphone | Not good for speeches |
| Vocals and Acoustic Instruments are crisp | Electric Equipment does not work very well |
5. MXL 770 ($73)
Among the microphones featured on this list, the MXL 770 is the most affordable. This is the biggest bargain you will find for a condenser microphone. However, the affordable price does come with a con. Your user manual isn't going to be very detailed. The MXL 770 also catches a lot of background noise for some reason which results in bad quality audio. It would be advisable for you to invest in a room with good acoustics to prevent background noise from entering.
| | |
| --- | --- |
| Pros | Cons |
| Good for amateurs | User Manual isn't well-detailed |
| Affordable Price | Good for podcasts, not for music |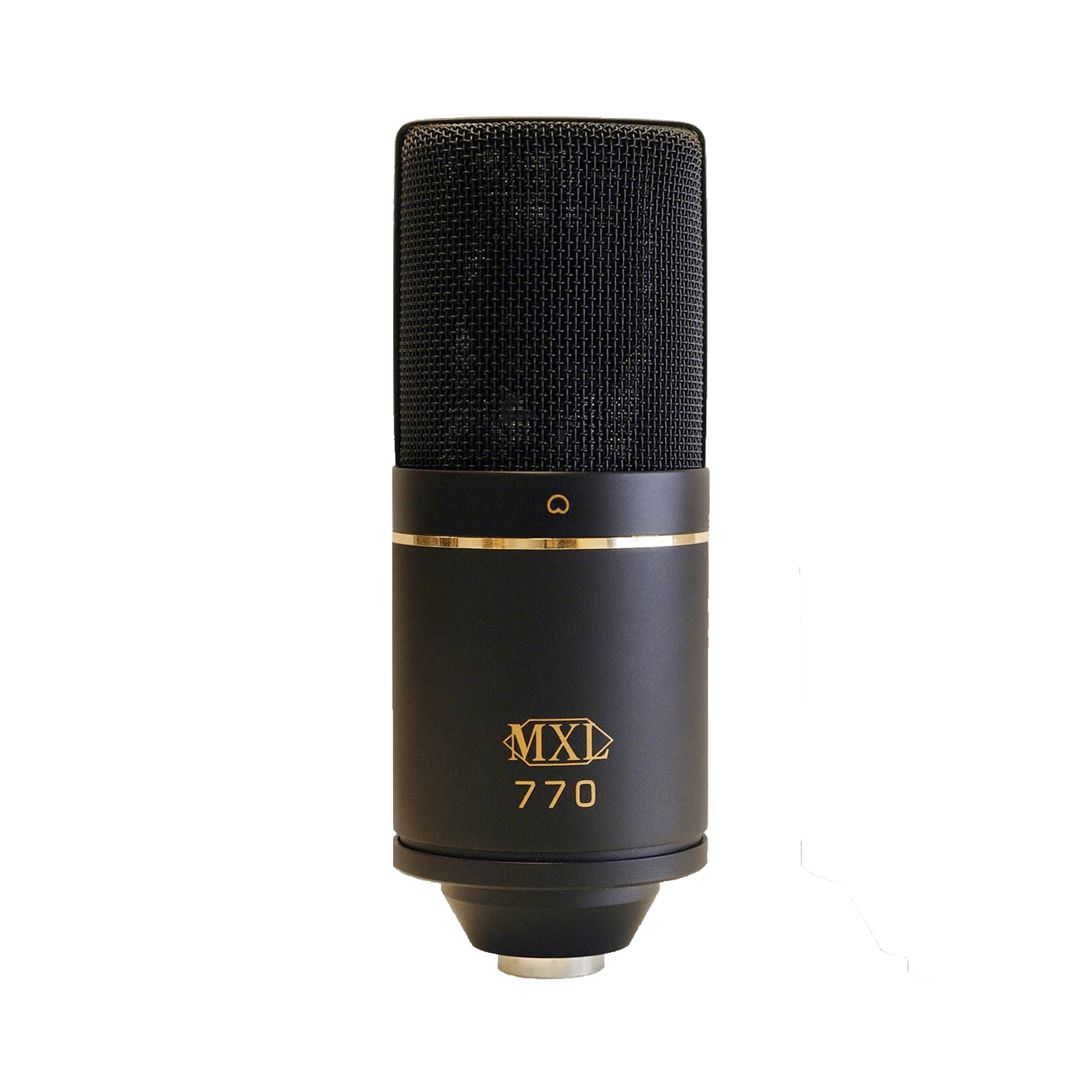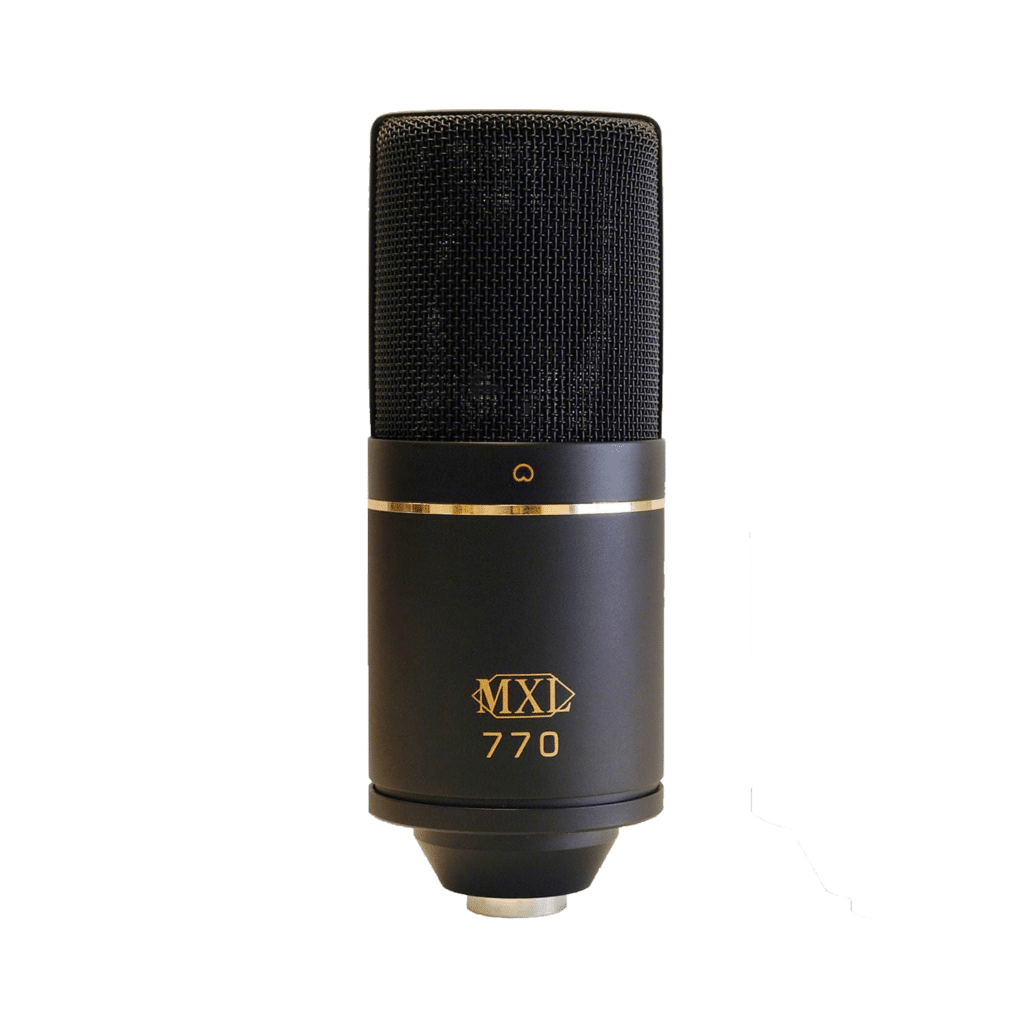 When it comes to the top tier of condenser microphones, the cost should not be a barrier to getting superior quality audio. Microphones such as the AT5040 show that quality comes with a price. Other microphones, however, offer so much flexibility for the cost such as the Blue Yeti Pro. Other microphones will also find ways to stand out such as AKG's shock mount in the C214. The Cardioid pattern of the Rode NT1A makes it the most flexible microphone for recording any audio. MXL's 770 is the best condenser microphone for someone on a budget.
No matter what microphone you get, always look for quality over anything else. Trust the reliable brands to get the best results. You'll be thankful that you invested in a good microphone in the long run.