The best laptops for college students need to fulfill a few criteria: it has to be functional, it has to be lightweight, and most importantly, it has to be cheap. Thankfully, modern laptops are able to tick all three boxes depending on your usage. Yes, we know you want to get one of the best gaming laptops for under $1,500, but if you're a broke college student (no shame, we've gone through that, too), you don't have much of a choice outside of the budget options.
What is a Good, Inexpensive Laptop for College Students?
Of course, that doesn't mean you can't have some bells and whistles: the laptops we reviewed in these articles aren't simple word processing machines. We specifically chose laptops that could have the potential for both work and play, although with a heavier emphasis on the work part. In general, a good, inexpensive laptop for college students should have all the functionalities they need for basic browsing, word processing, some video editing capabilities, and a decent display. Most modern laptops, even the cheaper ones, have high-definition displays so the latter is fine.
To help you decide, though, here are our top picks for the best laptops for college students under $500. Top Ramen not included.
The Best Laptops for College Students Under $500
Acer Aspire 5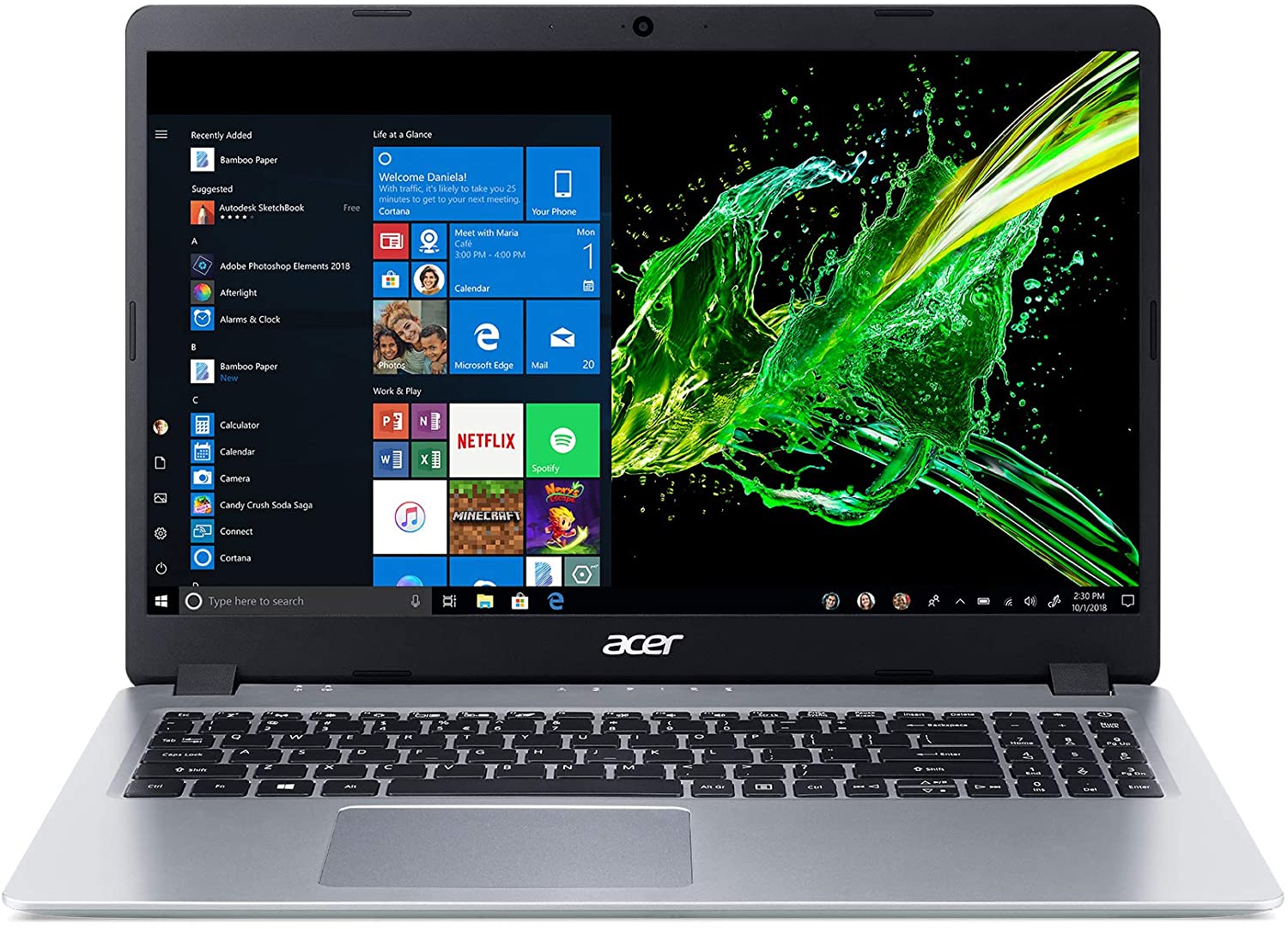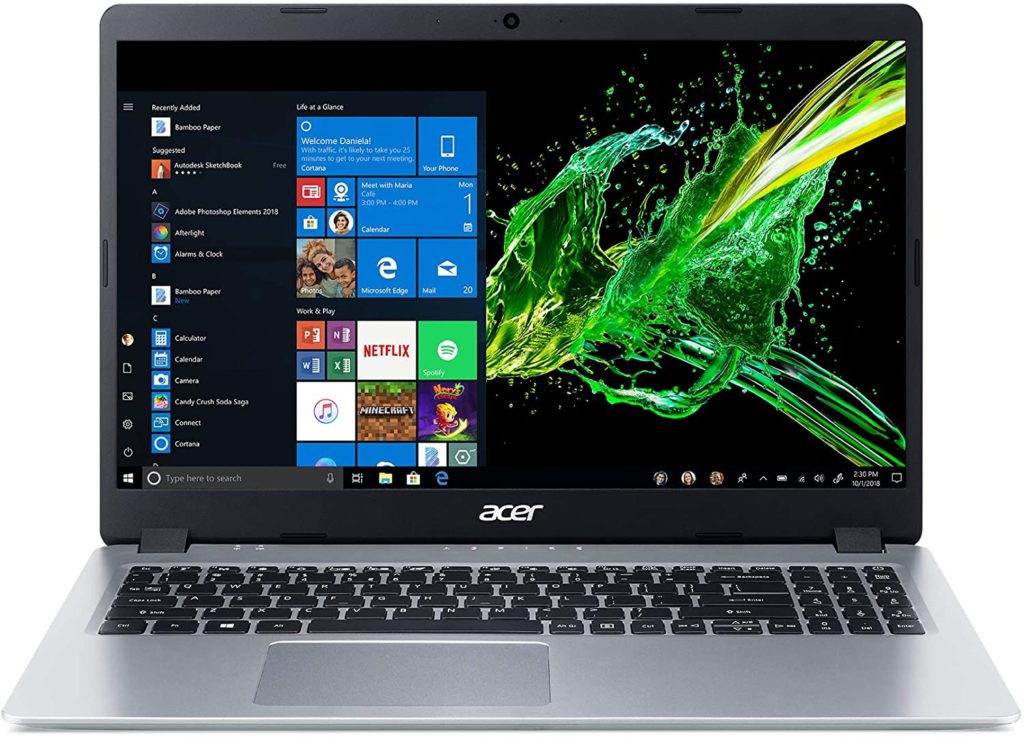 Quick Specs:
AMD Ryzen 3200U
Vega 3 Graphics
4GB DDR4 RAM
15.6-inch HD Display at 1920×1080 resolution
128GB SSD
3.97 lbs
31' x 9.74' x 0.71'
Our top contender for the best laptop for college students under $500 is the Acer Aspire 5 specifically because its pros outweigh its cons. Sure, the build quality of the chassis is questionable –there's a lot of give to the lid and the underside feels like it would crack with a light drop –and the integrated GPU is mediocre at best. But for a college student on a budget who won't be using it for graphics-intensive processes, it's the perfect choice. Besides, you could always opt for a hard case cover.
The Acer Aspire 5 boasts a 9-hour battery life on a single charge, has a 15-inch screen that displays things in beautiful 1080p, and it has AMD Ryzen 3 processor which, while it's not the fastest, is more than enough to deliver lag-free performance for simple tasks like word processing or even simple video editing (we have a separate list for the budget laptops for video editing, however).
Acer Swift 1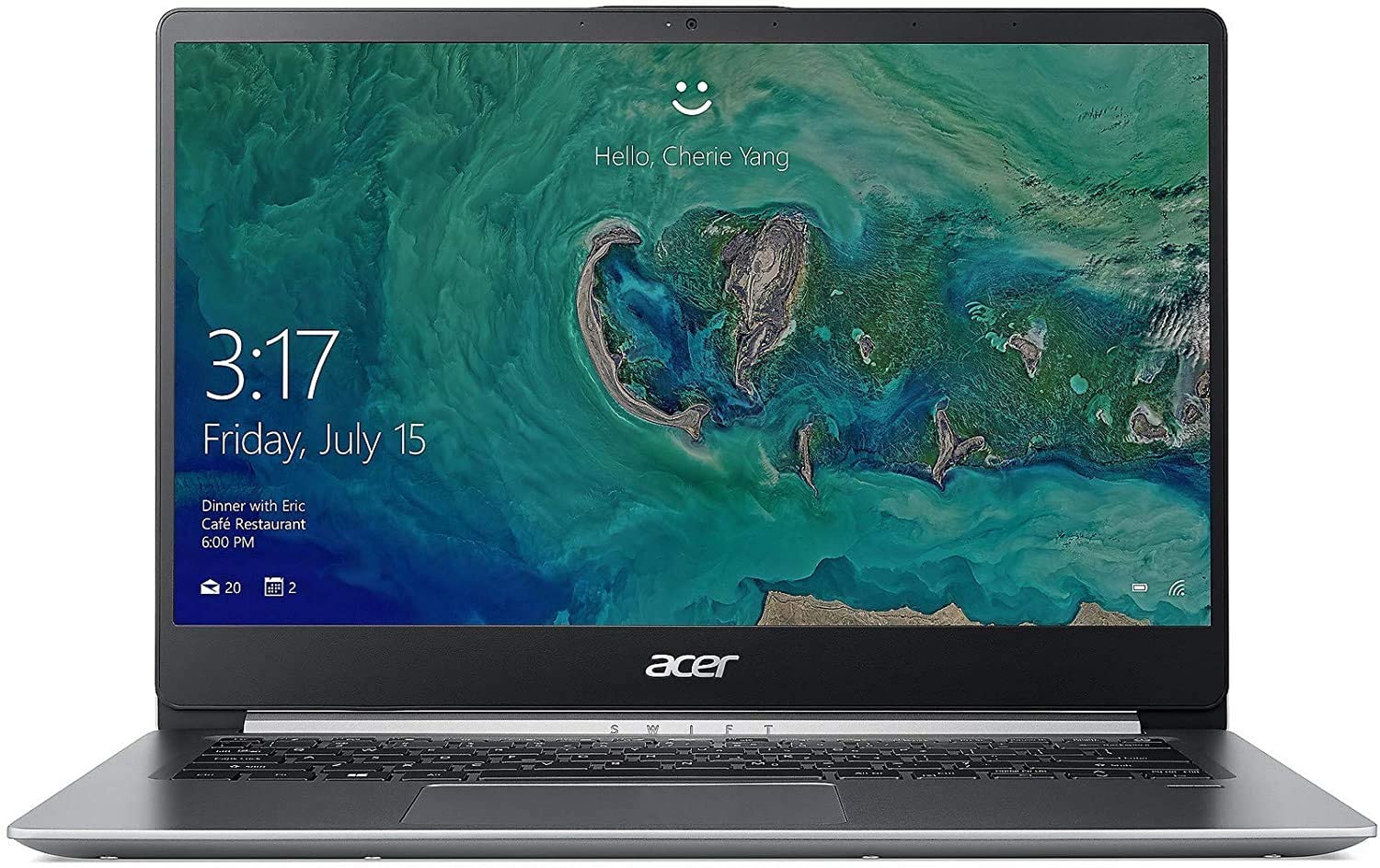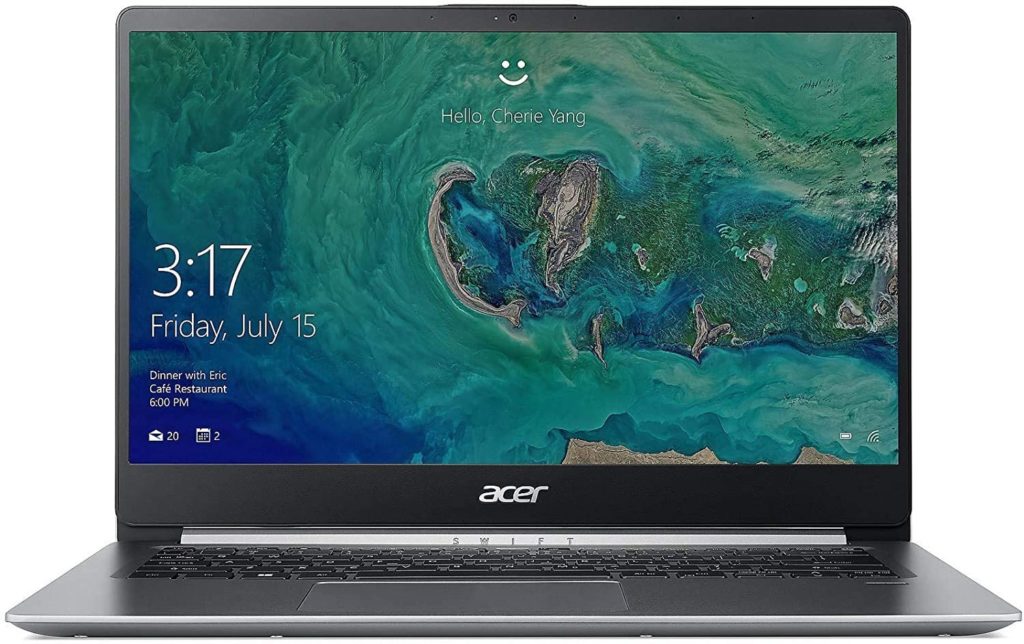 Quick Specs:
Intel Pentium Silver N5000
Intel UHD 605 GPU
4GB DDR4 RAM
14″ Display at 1920×1080 resolution
64GB eMMC storage
2.9lbs
12.7′ x 9.0′ x 0.6′
Although the Pentium Silver N5000 is a few years old, it still manages to give the Acer Swift 1 a fair amount of horsepower under the hood, allowing users to run up to three apps before it starts slowing down. It's an impressive laptop for college students who don't need much other than a browser and maybe PowerPoint or Word. But one of the biggest draws of the Acer Swift 1 is its 720p webcam, a welcome anomaly for a laptop in this price range. Its 10-hour battery life is also very impressive.
A couple of downsides, though: the chassis well-built and premium-looking, but it can have a flimsy feel on the lid and the sides kind of form an awkward lip around the laptop. The display is also a little disappointing: yes, it displays things in 1080p resolution, but it's not the sharpest nor the brightest.
However, it is serviceable. There's not much else for this laptop to offer, but it does have a wide variety of ports that you can utilize to make it more versatile, with places to plug in an optical drive, i.e., a DVD writer (not that you need one in this day and age) and external hard drives.
HP Stream 11 Pro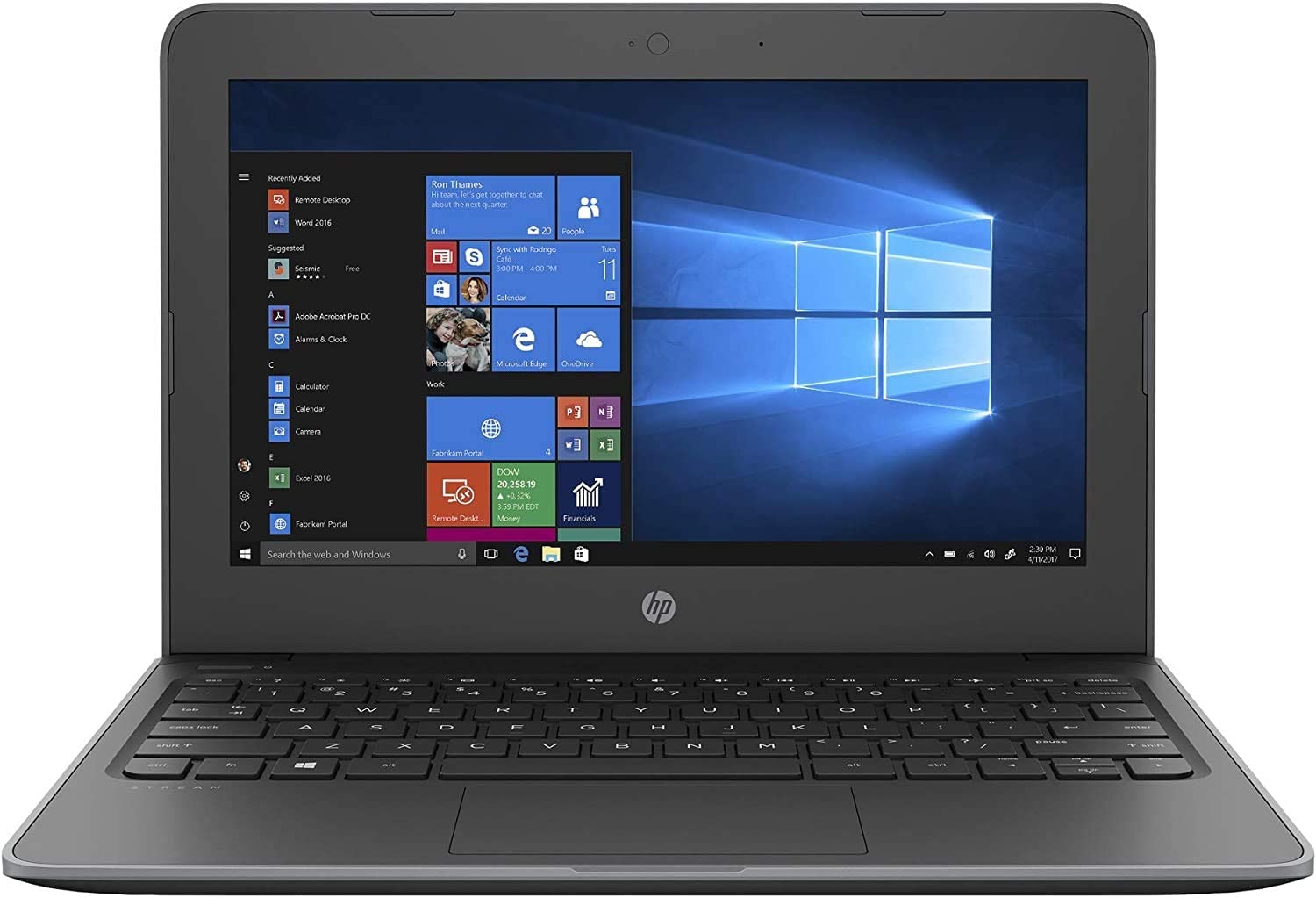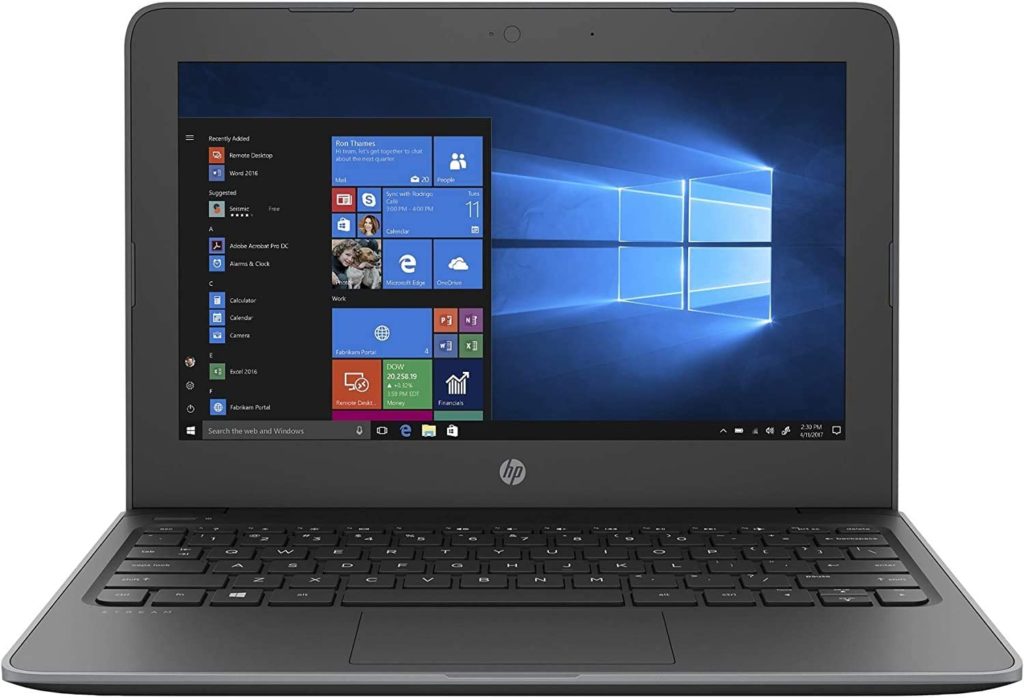 Quick Specs:
Intel Celeron N4000
Intel UHD Graphics 600
4GB DDR4 RAM
11.6″ diagonal HD SVA anti-glare WLED-backlit, 220 nits, 72% NTSC (1366 x 768) Display
64GB eMMC (plus an optional 128GB SD)
2.78 lbs
8' x 8.2' x 0.7'
When it comes to 'budget' laptops, you can't go any cheaper than the base model of the HP Stream 11 Pro. Coming in at just under $300, the HP Stream 11 Pro is as basic as you can get: Celeron processor, integrated graphics chip, decent RAM and storage. If you want a no-frills laptop that you can use just for basic browsing, Netflix, Spotify, word processing, Excel sheets, etc. all for a low, low price of around $280, then this is the laptop for you. Add 50 bucks and they'll throw in a 128SD card for extra storage.
Other than that, though, this laptop doesn't do much else: videogames on a Celeron with an integrated GPU? Forget about it. Video rendering? Nope. 3D animation? Don't even bother. But hey, if it's basic you want, it's basic you get.
Lenovo Chromebook Duet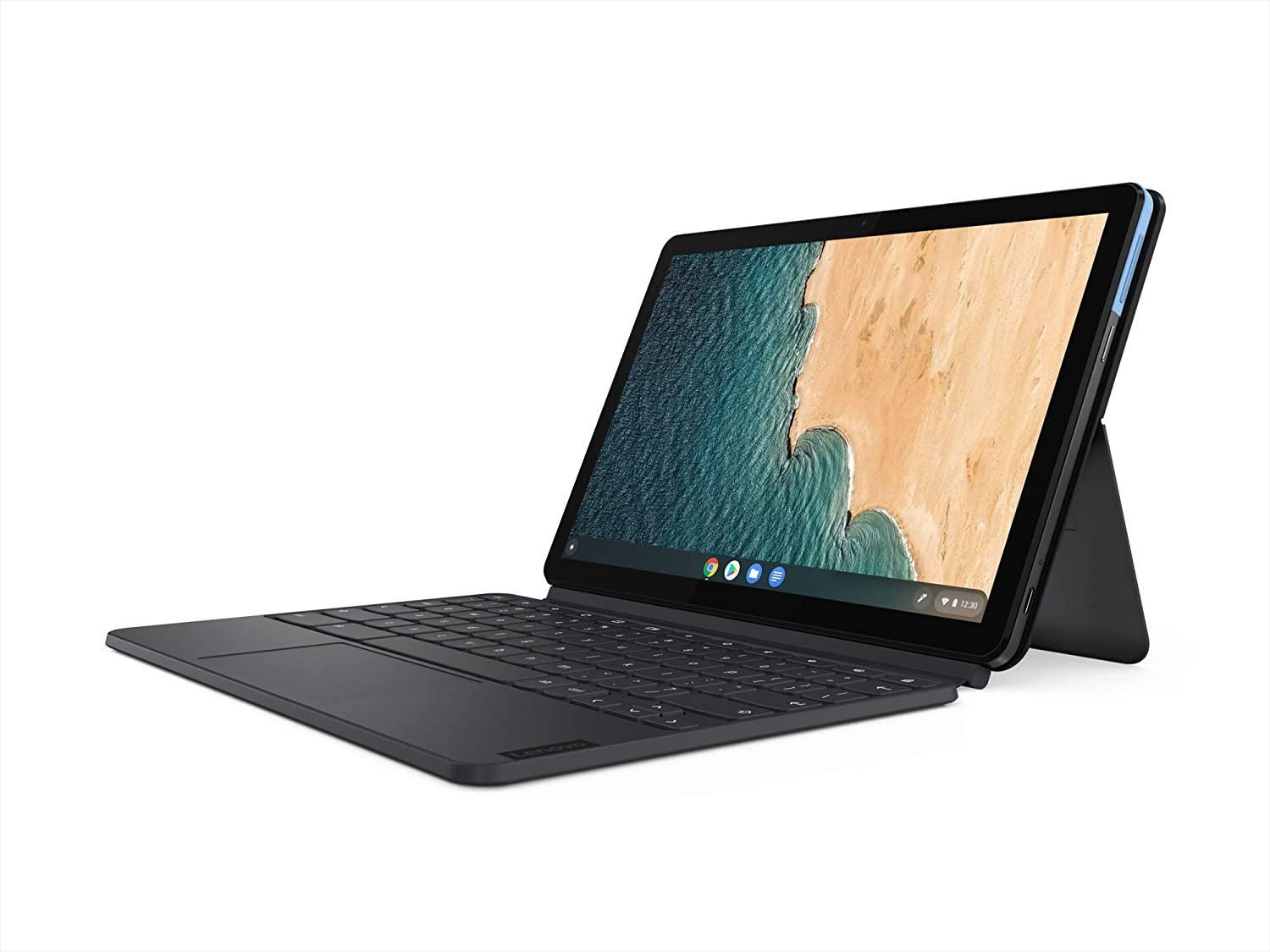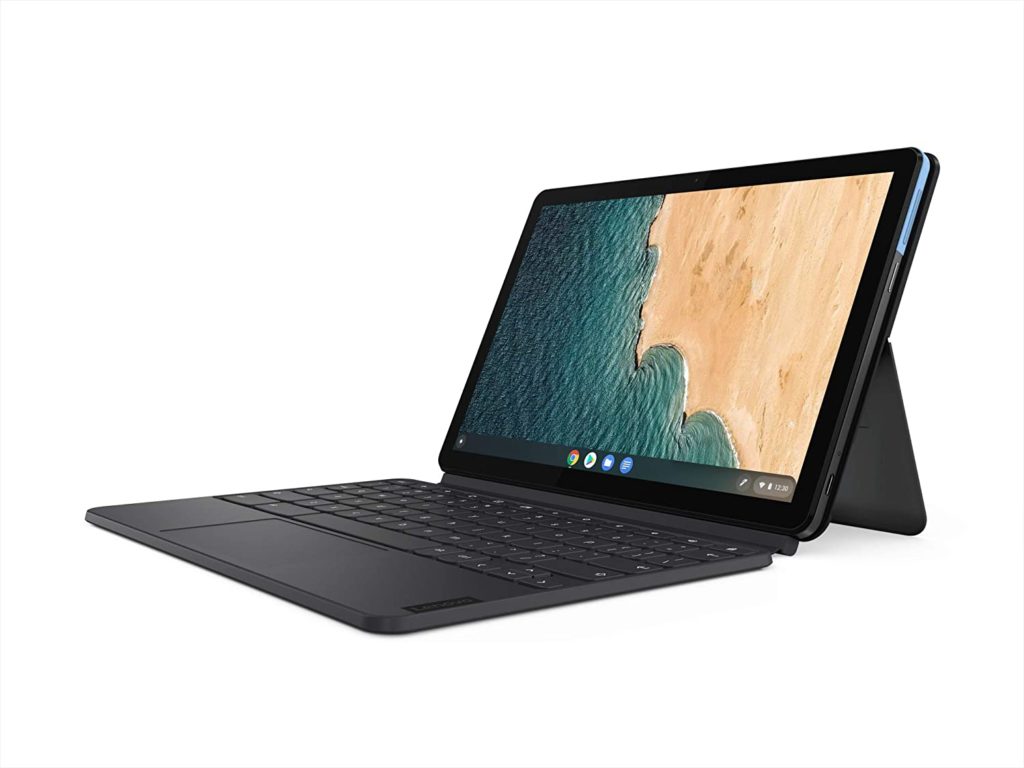 Quick Specs:
MediaTek Helio P60T
ARM G72 GPU
4GB DDR4 RAM
10.1″ FHD (1920 x 1200) IPS, glossy, touchscreen, 400 nits
64GB eMMC storage
0.99 lbs
44' x 6.29' x 0.29'
Chromebooks occupy a tenuous space between tablet and laptop, with supporters saying it marries the best of both worlds, while detractors say it combines the worst of both. For the Lenovo Chromebook Duet, though, we'll go for the former.
Sure, the screen is a bit small, but that's expected of a chromebook, but the display pumps out FHD at 1920×1200 IPS. It's impressive for its size, and of course, it's a touchscreen. The bezels are a bit chunky for a chromebook, but with a price tag of just a little over $200, this is practically a steal. It comes with a free keyboard that is pretty sub-par, but thankfully there are wireless keyboards for under $50 if you know where to look.
Functionality, however, it's quite limited: think the HP Stream 11 Pro, only with a touchscreen: it does all the basic necessities a college student needs for their studies plus a bit of viewing and music leisure, but not much else. Still, for 200 bucks, I wouldn't complain.
Samsung Chromebook 4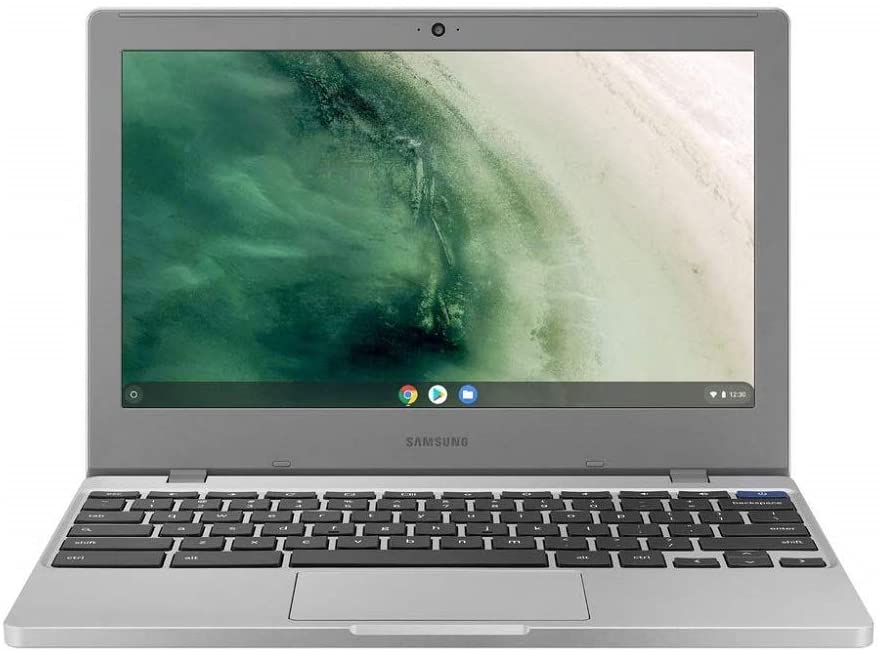 Quick Specs:
Intel Celeron 3000N
Intel UHD 600 GPU
4GB RAM
11.6-inch HD display at 1366 x 768 resolution
32GB eMMC storage
2.60 lbs
33' x 7.96' x 0.66'
Of all the laptops on this list, this is probably the cheapest one you can find. The Samsung Chromebook 4 is the best laptop for college students under $500 if your only concern is price: it's just under $200, and honestly, it performs pretty well for its range. However, don't expect too much: just like the other chromebooks on this list, it does great with basic functionalities, but it's practically dismal with anything else.
The display of the Samsung Chromebook 4 can be a bit dark without touch, but if you'll be using this mostly indoors, this shouldn't be much of a problem. The bezels are also a bit thick, but again, at just under 200 bucks, do you really want to complain?
Who Makes the Best Budget Laptops?
Practically every computer manufacturer has a budget line of laptops: it's just good business, after all. As for who makes the best? That's up to you, and your choice should be informed by your personal user experience. Personally, we at Gearhint feel like Acer makes some of the best budget laptops for two reasons:
Their budget laptops have the best value-for-money because of the amount of functionality you get versus the amount you pay
Their budget laptops have good chassis' despite the price points
Of course, YMMV, considering that each laptop will provide a different user experience to different people.
How Much Should I Spend on a Laptop?
We previously covered some of the best laptops for engineering students, and in that article, most –if not all –the laptops we reviewed were in the $1,500+ range. Granted, a lot of those laptops were that expensive simply because engineering students needed a level of functionality that was beyond the scope of cheaper laptops.
But what about students who don't need the latest Ryzen processor or the most powerful GPUs on their machine? I'm looking at you, humanities majors: you truly don't need the most advanced CPUs and video cards on your laptops, no matter how much you want to justify it.
Look, we get it: you want the shiny, new laptop that's capable of running the latest games AND help you write a kickass word document. But let's be practical: any laptop you'll be using needs to be a simple, workhorse laptop that can fulfill all your basic academic needs.
Our advice? Get a laptop that's within the $200 to $500 range, bump it up to $600 if you have a bit of extra cash. This price range will offer you a laptop with just the right amount of functionality and usability without costing you too many nights out because you're trying to save up.