[We've updated this list to reflect the best laptops for video editing of 2021. For this year, the prices of laptops –even the ones we previously listed –have gone up considerably. Still, we've found the most budget-friendly video editing laptops under $500 for you.]
Video editing can require a whole lot of processing power and up-to-date graphics cards, which usually means shelling out hundreds, maybe thousands, of dollars just to get even a decent student laptop. While this may have been true a couple of years ago, nowadays there are budget laptops under $500 or within $500 that can suit the basic, and even advanced, needs of video editors.
Add in the extra accessories like laptop cooling pads, Wi-Fi extenders, and more, and you could be shelling out more just to get a working set. Granted, some of the more high-end laptops like Alienware 15 R3 go up to more than $2000, the budget laptops we put on this list are more than sufficient for a lot of things.
We've found that some of the best video editing laptops under $500 have all the bells and whistles that editors need to make great-looking VFX, although it might struggle with rendering times and might even slow down if you're running more than one program. Nevertheless, if you're looking for a video editing laptop under 500 dollars with great battery life, portability, and processing power, this is the list you need to see.
Budget Laptops for Video Editing on our list
Dell Inspiron 15 3000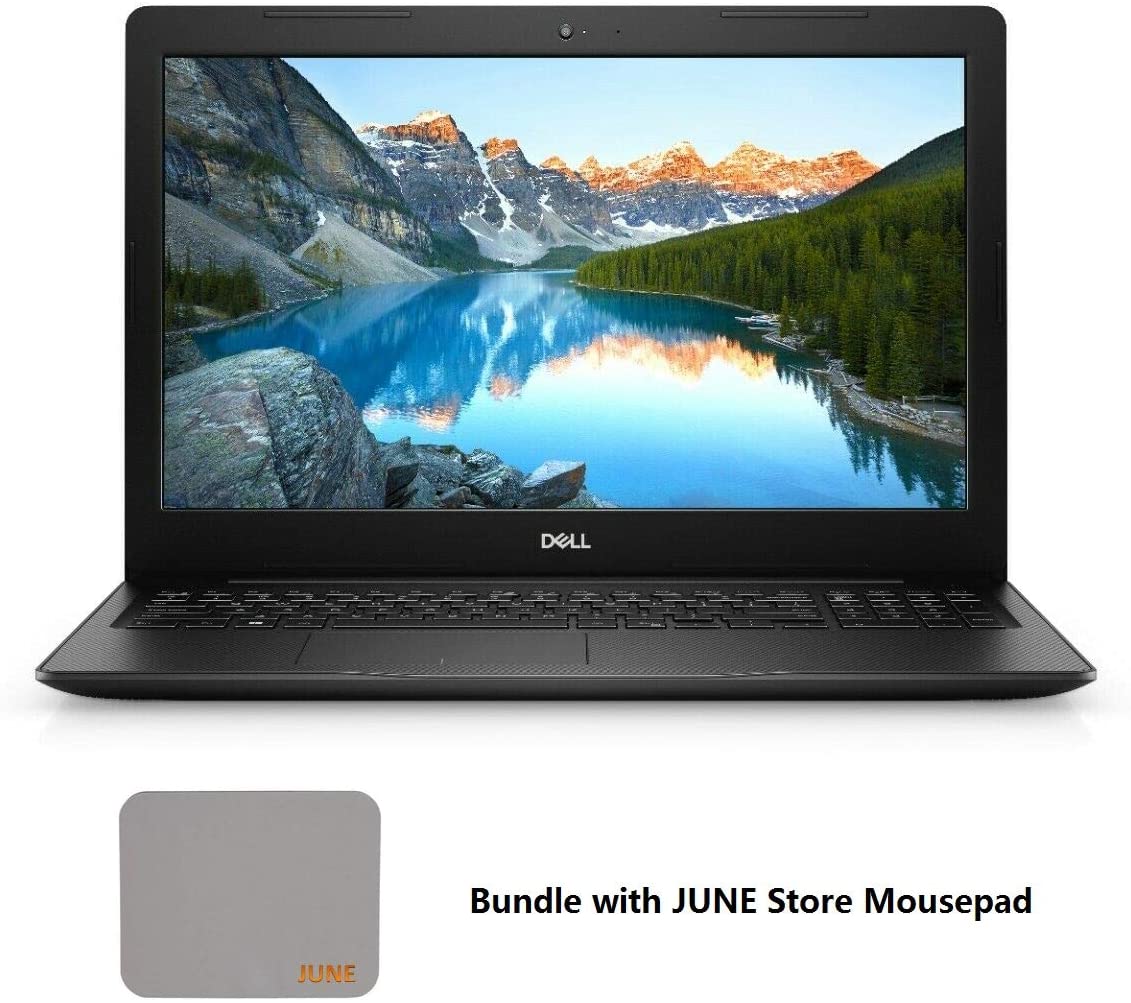 Quick Specs:
8th Generation Intel Core i3-8145U Processor
8GB DDR4 RAM
1 TB 5400 rpm 2.5" SATA Hard Drive
Intel HD Graphics
15.6 Inch Full HD (1366 x 768 Resolution) / FHD (1920 x 1080 Resolution)
Windows 10 Home or Pro
Up to 5 Hours
6.1 lbs
The Dell Inspiron 15 3000 is touted by the manufacturer as "your daily must-have." It has everything you need for an everyday laptop, but it powerful specs make it ideal for photo and video editors looking for a budget laptop under 500 that's comfortable to work with and lightweight enough to carry around.
Dell is known for models that exceed expectations with features expected in more high-end laptops found in their affordable laptops. This everyday laptop offers high resolution, considering that most laptops within this price range usually have a 1600 x 900 resolution display. It has a large 15-inch screen and comes with CinemaColor and CinemaSound software, perfect for video editors looking to see vibrant color and studio-quality sound.
The Inspiron 15 3000's rounded edges make it comfortable to work on for hours, while its lightweight design and 5-hour battery make it easily portable for editors on the go. Overall, it's a pretty good choice for budget laptops under $500 as it has a large vibrant display, the hardware to handle heavy video editing projects, and the portability and ease of using the laptop.
Acer Aspire 5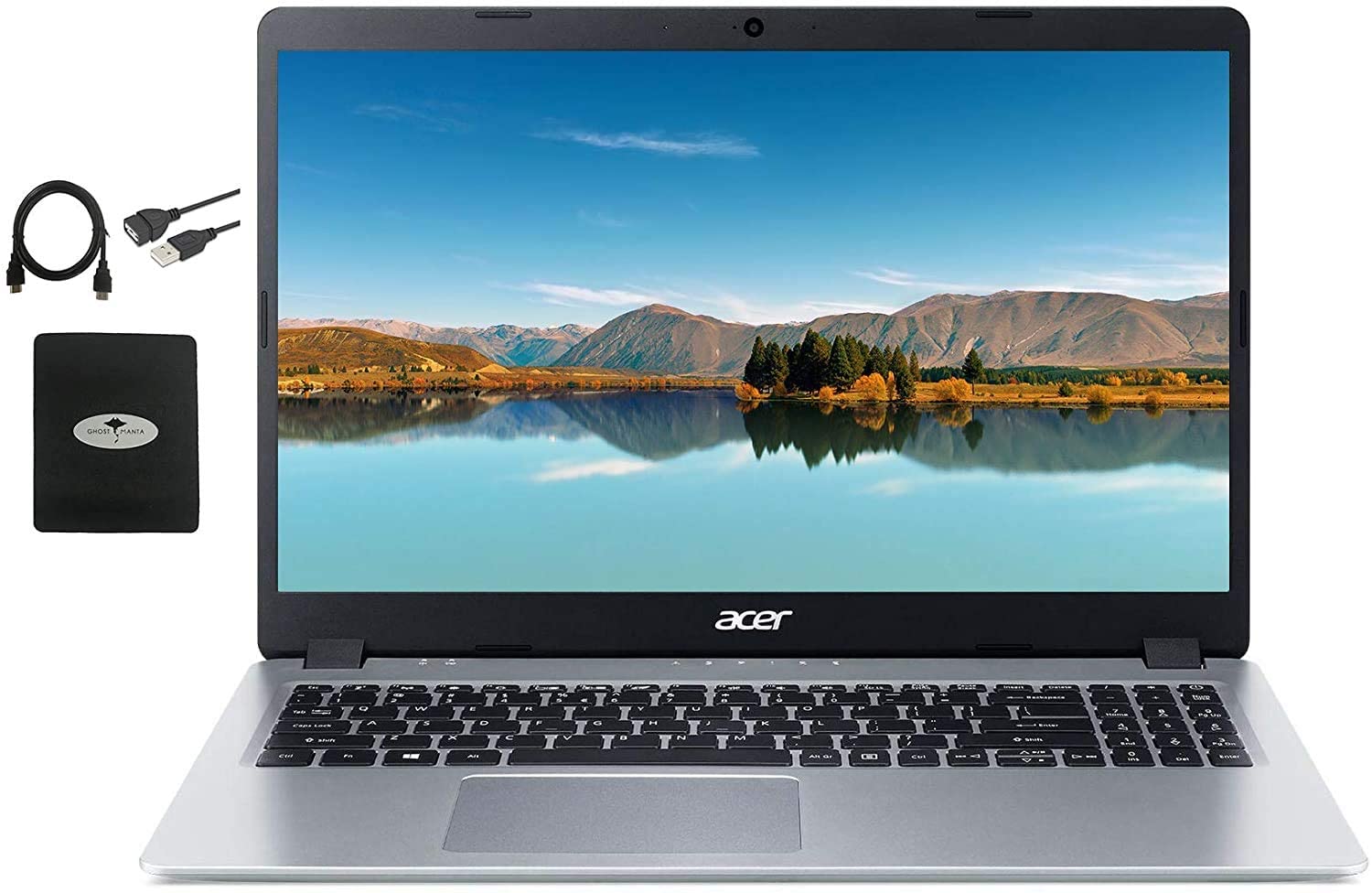 Quick Specs:
AMD Ryzen™ 3000 Series Mobile Processor
8GB DDR4 RAM
up to 1TB HDD
AMD Radeon™ Graphics
15.6 inch FHD IPS Display with Acer BlueLightShield™ technology
Windows 10 Home 64-bit OS
Up to 7.5 Hours
3.97 lbs
Packing a lot of power and speed, the Aspire 5 is built for the multi-tasker who wants a heavy-duty laptop that can handle long videos and large software programs without lagging or slowing down. The Aspire 5's biggest selling point for video editors is its AMD Radeon™ Graphics chip, allowing you to see and edit videos in vivid and vibrant detail.
For less than 500 dollars, you get the Aspire 5 and the rest of its powerful specs that allow fast multitasking. Its AMD Ryzen™ 3000 Series Mobile Processor allows you to work more productively and finish your projects quicker. With up to 2 terabytes of storage, memory isn't an issue when as there's plenty of room for video projects.
Its display is large at 15.6 inches, but as it's the average screen size on this list, it's not really a big selling feature against all the other possible contenders. What this display does have, however, is Color Intelligence which can provide a clearer, vibrant display for your videos.
The Aspire 5 also has Acer's BlueLightShield technology, which can decrease the blue light from computer screens that can lead to eyestrain, sore eyes, and inability to focus – an important feature for your health if you're working on your laptop for prolonged periods.
It's a good option for a laptop under $500: heavy-duty, fast, and vibrant.
ASUS Chromebook Flip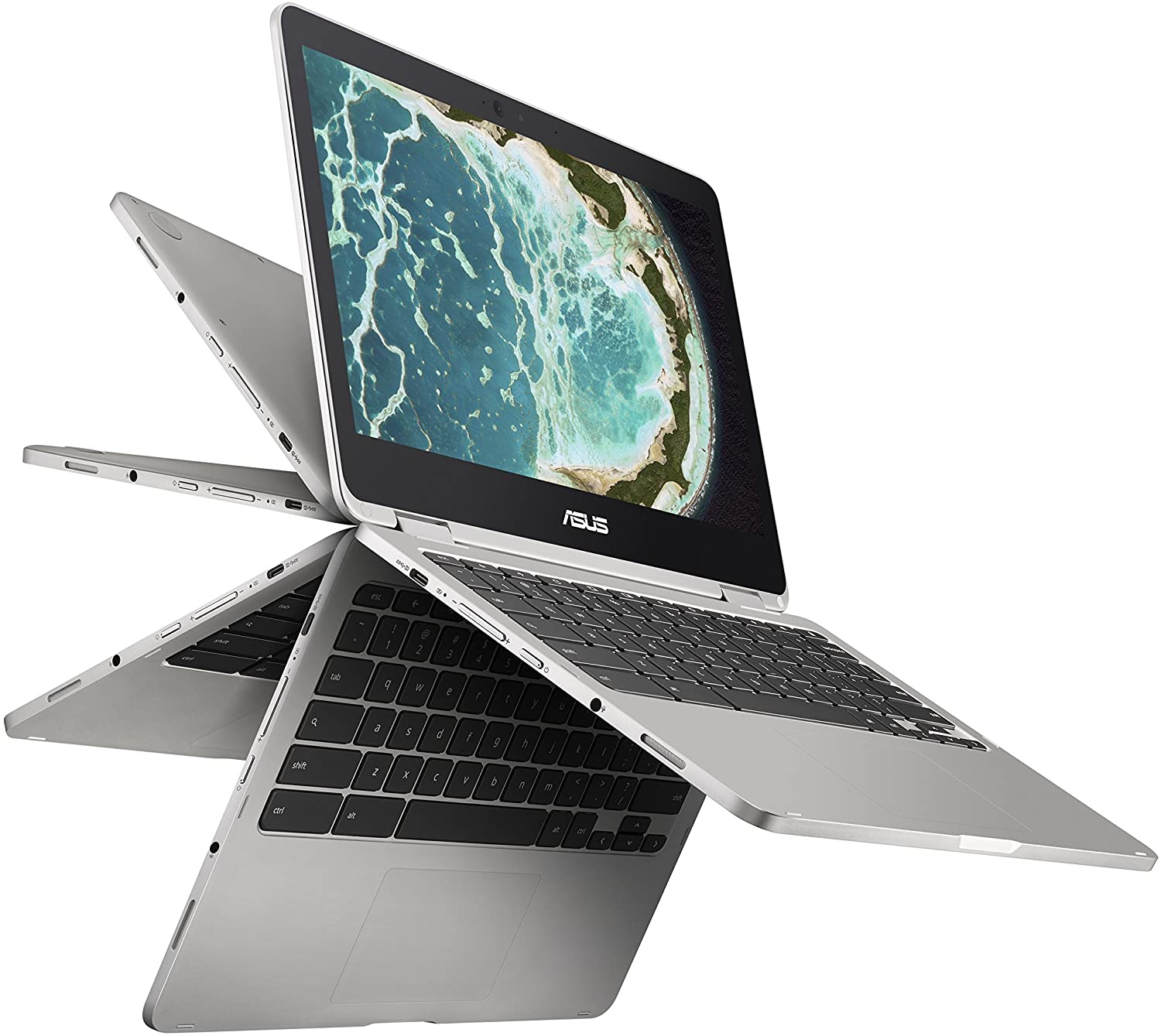 Quick Specs:
Intel Core m3 2.2 GHz Processor
4GB DDR3 RAM
64GB SSD (Memory expandable via SD Card Slot up to 256GB)
Intel HD Graphics
12.5 Inch Full HD Touchscreen Display (1920×1080 Resolution)
Chrome OS
Up to 10 Hours
2.6 lbs
With a full HD touch screen and 12.5 inches of display, the ASUS Chromebook Flip is an interesting piece of technology that doubles as both a laptop and a tablet. It has highly durable hinges that convert the Chromebook into a tablet smoothly, and the on-screen transition from normal to touch screen is fairly seamless. As a contender for "best video editing laptops under $500", this is probably the weakest link, but it's still worth mentioning, and here's why.
It's pretty powerful for a small laptop, packing an energy-efficient Intel Core m3 processor with a 4GB Ram and 64GB of Solid State Drive storage. It comes with Bluetooth 4.0 and 802.11ac WIFI which makes sure your internet is as fast as it can be. It does slow down when you start running some video editing programs, but it's fairly workable and it can still render within a reasonable time frame. It is, however, perfect for everyday tasks like checking emails, accessing the web, playing videos, and word processing. The memory is fairly small, but the Chromebook Flip does come with an SD card slot that can support memory cards of up to 256GB of memory.
It might not be the most powerful machine on this list, but it is one of the most value-for-money purchases you can make for video editing.
Lenovo Ideapad 320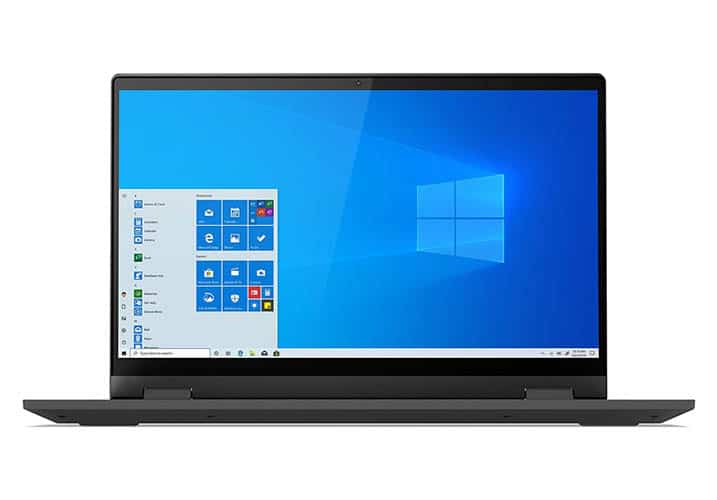 Quick Specs:
AMD Ryzen 3 3250U Processor 2.6 GHz
4 GB DDR4 2400 MHz SD RAM
256 GB Flash Memory Solid State
AMD Radeon Vega 3
15.6 inch HD Anti-Glare LED-backlit Display
Windows 10 OS
Up to 6 hours
4.84 lbs
The Ideapad 320 is built on simplicity. It's advertised as a reliable laptop "designed to simplify your life" with its powerful processor and discrete graphics options. It's a streamlined interface, making it very easy to operate. But for video editors on a budget, they'll appreciate how its simple design and strong specs can provide a laptop powerful enough to handle their editing needs.
Its Intel processor guarantees lightning-fast responsiveness even with bigger software and files. Your laptop doesn't slow down despite running multiple programs simultaneously, allowing you more flexibility to multi-task.
In terms of portability, the Ideapad has a sleek and lightweight body, relatively lighter compared to th other 15.6-inch laptops. It has a special protective finish to guard against the wear and tear of use and a rubber bottom to maximize ventilation and keep your laptop running as smooth as possible.
The Ideapad 320 has a powerful graphics card that relies on its own processes, making the graphics smoother whether you're using it for everyday purposes, editing, gaming, or any other project. Its anti-glare screen allows you to see your screen very clearly.
Asus VivoBook F510QA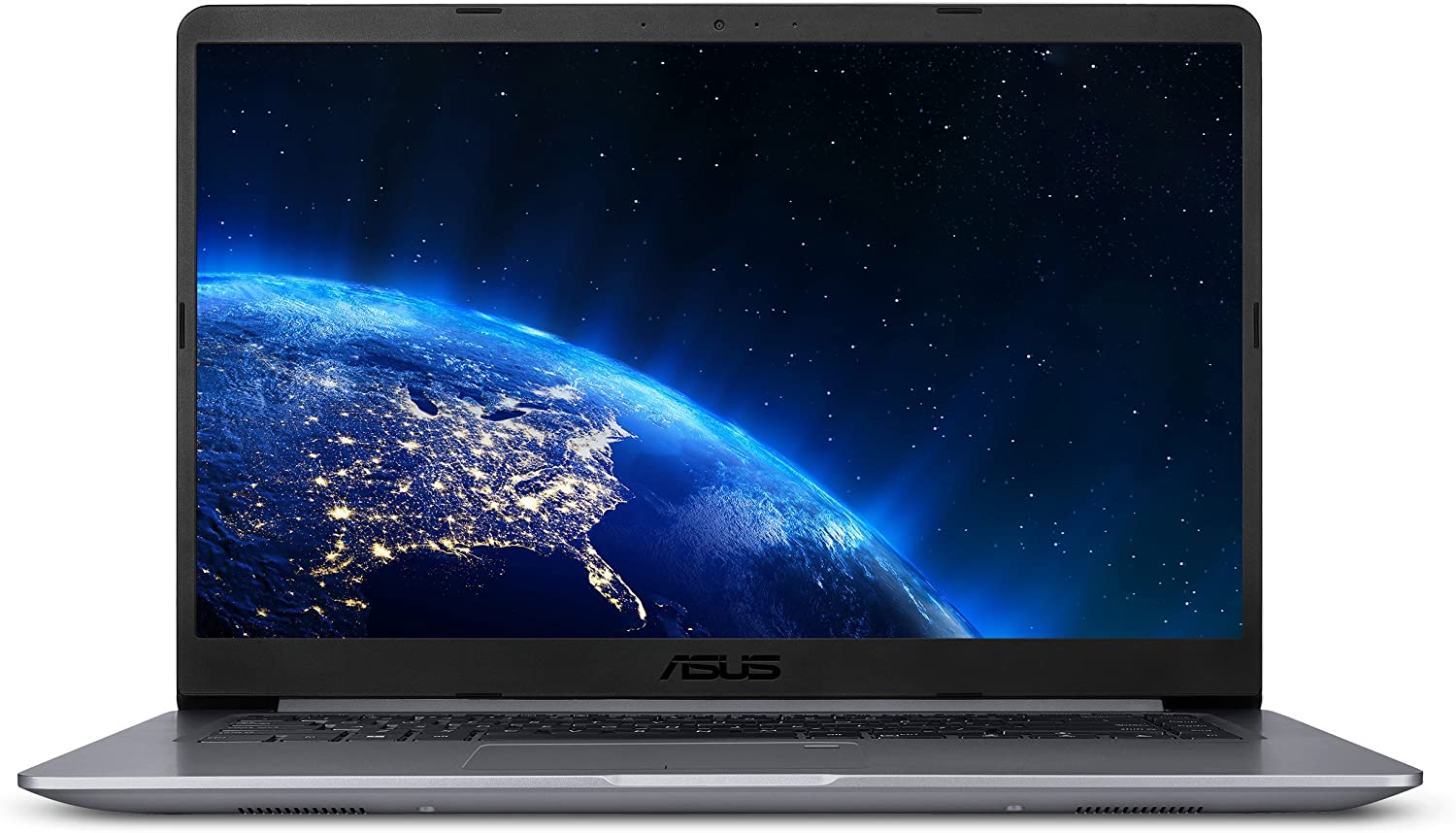 Quick Specs:
AMD Quad Core A12-9720P Processor (2. 7 GHz, up to 3. 6GHz)
4GB DDR4 2400 MHz SD RAM
128GB SSD
AMD Radeon R7 Integrated Graphics
15. 6″ anti-glare Full HD WideView Display
Windows 10 64-bit OS
Up to 6 hours
3.7 lbs
The VivoBook 15 marries beauty and performance. It's ideal for computing and entertainment, but its hardware combined with its clear display resolution makes it ideal for video editors as well. With a 15.6-inch display on this laptop, there's an 80 percent screen-to-body ratio. This means the screen can be much more immersive. And with its 178-degree wide-view technology, your screen can still show vibrant colors.
The VivoBook 15 is powered for smooth visuals, faster multitasking, and smaller loading times. This means its performance won't falter in the face of heavy video editing software or large projects that make smaller laptops within the same price range start to lag or operate slowly.
It has the ASUS Tru2Life Video Technology and the ASUS SonicMaster, meaning you get true-to-life visuals and audio output for all your projects.
Dell Inspiron 11" 3195 2-in-1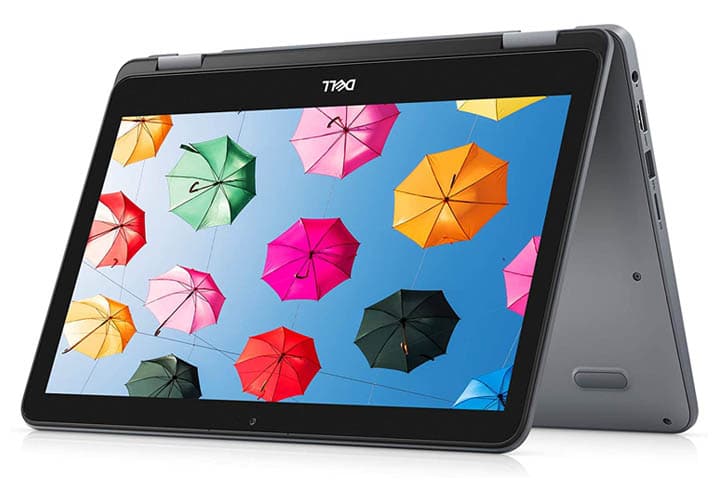 Quick Specs:
AMD A9-9420e
up to 16GB
up to 256GB SSD
AMD Radeon R5
11.6", HD (1366 x 768), TN
Windows 10 OS
Up to 13 hours
2.7 lbs
The cheapest budget video editing laptop under $500, the Dell Inspiron 11" 3195 flies just under $300. It's a 2-in-1 machine, which means you can convert it from a basic laptop into a touchpad just by bending the screen all the way back. It's quirky, lightweight, and the touchscreen's responsiveness is impressive.
Under the hood, the Dell Inspiron 11" 3195 boasts an AMD A9-9420e CPU and an AMD Radeon R5 GPU. While not the most powerful processors out there, they do give enough juice for some light to moderate video editing and rendering. The screen is relatively tiny at 11" HD capacitive screen that displays 1366×768 resolution at 720p. It's not full 1080p capable, so that's going to be problematic for video editors that are working with raw files of 1080p and above. It has a very impressive battery life of around 13 hours, although real life results might be slightly less.
All in all, despite its price, its decent processor, and the fact that it's a 2-in-1, the Dell Inspiron 3195 has more flaws than strengths: it's got a screen that is subpar in both size and capability, the chassis feels cheap, and a 0.9MP webcam that is barely enough for any kid of video calls. Still, at just under $300, it's not bad for casual video editing, although we wouldn't recommend this for heavier and longer edits.
Dell Latitude e7450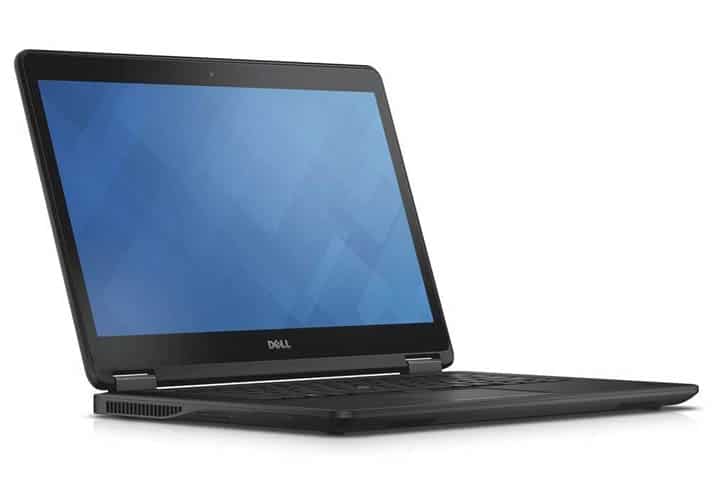 Quick Specs:
Intel Core i5-5300U
8GB DDR3
128GB SSD
Intel HD Graphics 5500
14.0", Full HD (1920 x 1080), IPS
Windows 10 OS
Up to 10 hours
3.6 lbs
The Dell Latitude e7450 was released back in 2019 to pretty good reviews, thanks to its i5 CPU and Intel HD500 GPU which, at the time, were considered fairly powerful for a budget laptop. Today, however, the i5 and Intel HD500 aren't exactly outdated, although more powerful processors exist. Still, for a budget laptop, these would get the job done. Because it's a couple of years old, the price drop of the Dell Latitude e7450 is pretty significant, which means that you get a decent video editing machine at the fraction of what it would cost you if you bought a brand new one.
The i5 CPU, even today, isn't exactly an entry-level chip. Pair that with the more-than-decent Intel HD500, and you get a budget machine that can take on a lot of heavy rendering and video editing processes. The screen churns out 256 nits of brightness at 1920×1080 IPS in Full HD, decent specs for a machine that can go down to below $400. It also has an amazing battery life of 10 hours. Of course, this gets shorter the heavier your workload, but it's impressive nonetheless.
The Dell Latitude e7450 does have a major downside: while its processing power is pretty good, its display size isn't. The laptop has a 14" screen which is, ok at best, and tiny at worst. For video editing purposes, you might want to connect to an external screen just so you can see the finer details of the thing you're working on.
Asus X555QA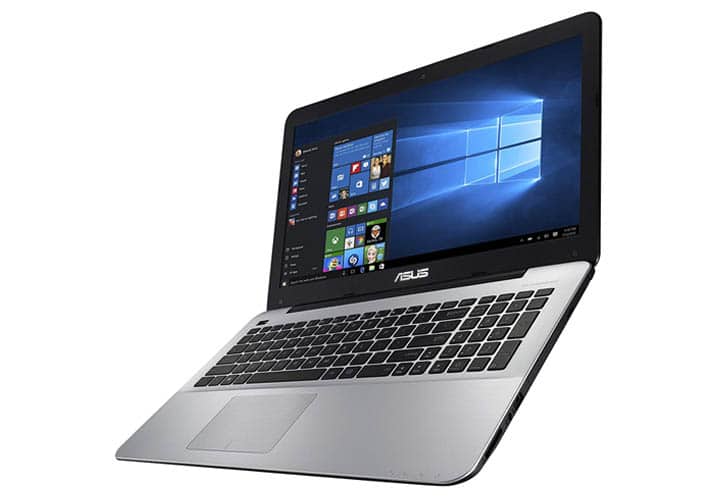 Quick Specs:
AMD Quad Core A12-9700P 2.5 GHz
4 GB DDR4-SDRAM
1TB SSHD
AMD Radeon R7
15.6 Inch TN 1366 X 768
Windows 10 OS
Up to 4.5 hours
5 lbs
Released back in 2018, the Asus X555QA had a lukewarm reception because of its lackluster specs in comparison to its release price of almost $800. However, now that it's around a few years old, the price drop means that the specs of the Asus X555QA now fits the price tag.
It comes equipped with an AMD Quadcore A12-9700P 2.5GHz, which is a bit outdated but still packs a powerful punch. It also has an AMD Radeon R7 graphics card that might not be enough to run modern triple-A games, but it's more than enough to render video files and animations. The Asus X555QA's 15.6" screen with a 1366×768 resolution at high definition. Color accuracy, however, is under 80% and its SRGB is only at 65%. The screen churns out 250 nits of brightness, which should be more than enough if you're editing videos indoors, but you might have to adjust it if you plan to take it outside.
One of the biggest downsides of the X555QA, however, is its size: it's a real clunker of a laptop, measuring at 12.9x10x1 inches and a weight of 5lbs. It's not a lightweight, modern laptop but if you're looking for a budget laptop for video editing that's under $500, this might be it.
Now, we know we said this article is for the best editing laptops for under $500, we want you to take a peek at what it means to splurge for "premium" machinery.  Here are the cream of the crop in 2021.
Best Overall Laptop for Video Editing 2021: Dell XPS 15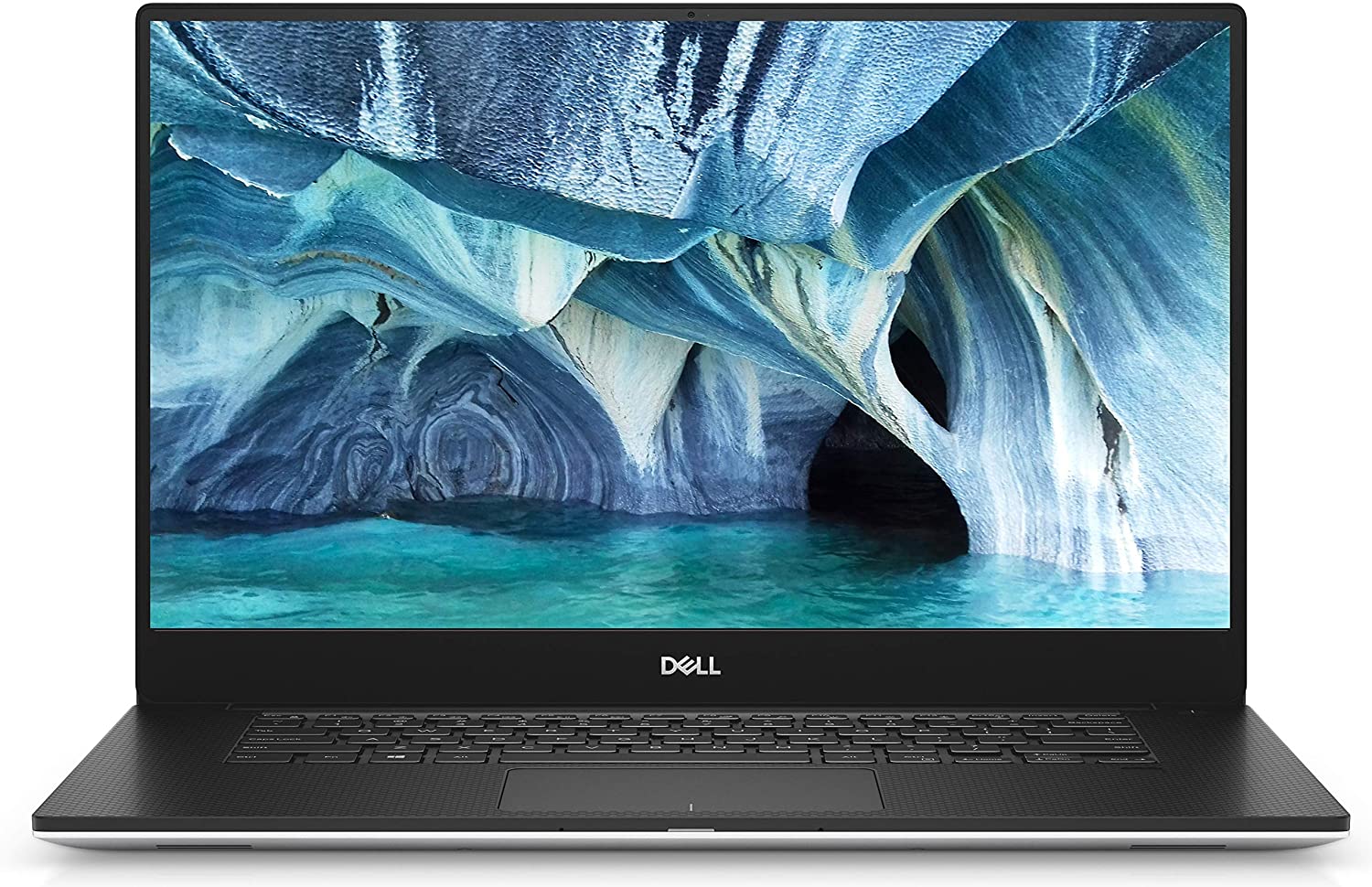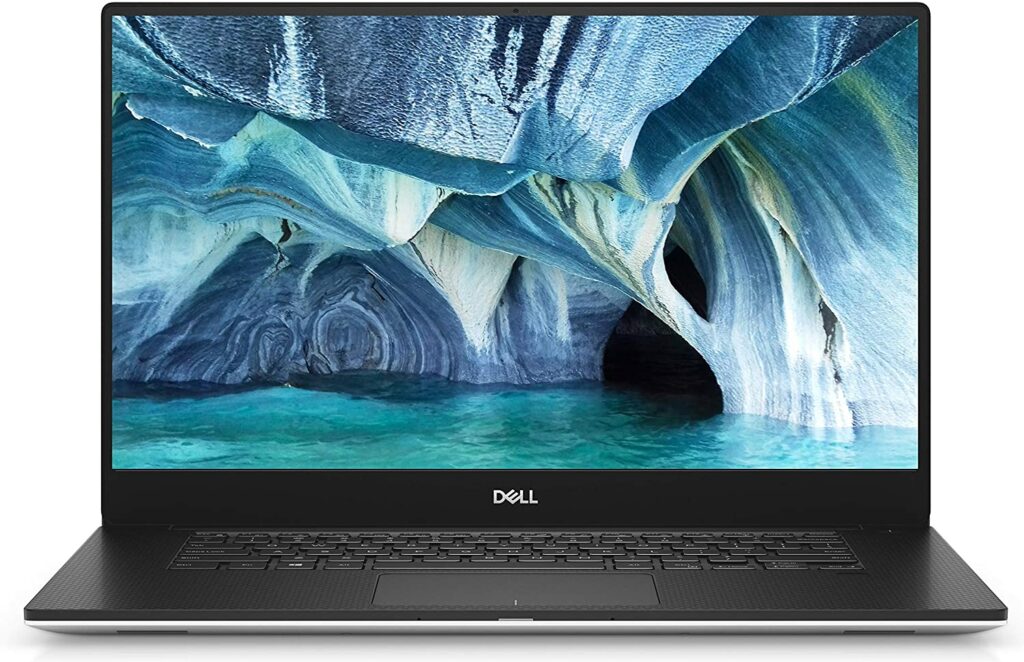 4k OLED screens are usually reserved for the hardcore gamer, but Dell incorporated it into their XPS 15 to create a powerful video-editing machine that allows you to see every wayward pixel in every frame. It has similar specs to the Razer Blade 15, but it's geared towards video editing rather than gaming, which means you have all the power of a professional e-sports machine for your editing needs.
The XPS 15 is equipped with an SD card slot to make transfers from your camera to your laptop much easier and much quicker. To process all this data, the XPS 15 utilizes an Intel Core i9 with a whopping 64GB RAM. It also comes with built-in 1TB solid-state storage, essential for when you're editing 4k videos.
It comes with Nvidia GeForce GTX 1650 GPU, which isn't all that impressive on its own, but again, you're using it for video editing, not gaming. Besides, if the GTX 1650 isn't enough, the XPS 15 comes with a Thunderbolt 3 port where you can plug in an external desktop GPU for those graphics-heavy edits.
A big downside though: battery life. While it's not exactly terrible, it's not great at either. It won't shut down after a few seconds of being unplugged and it has more than enough juice for you to edit on the fly, but don't expect whole-day power.
Best Budget Laptop for Video Editing 2021: Acer Predator Helios 300 15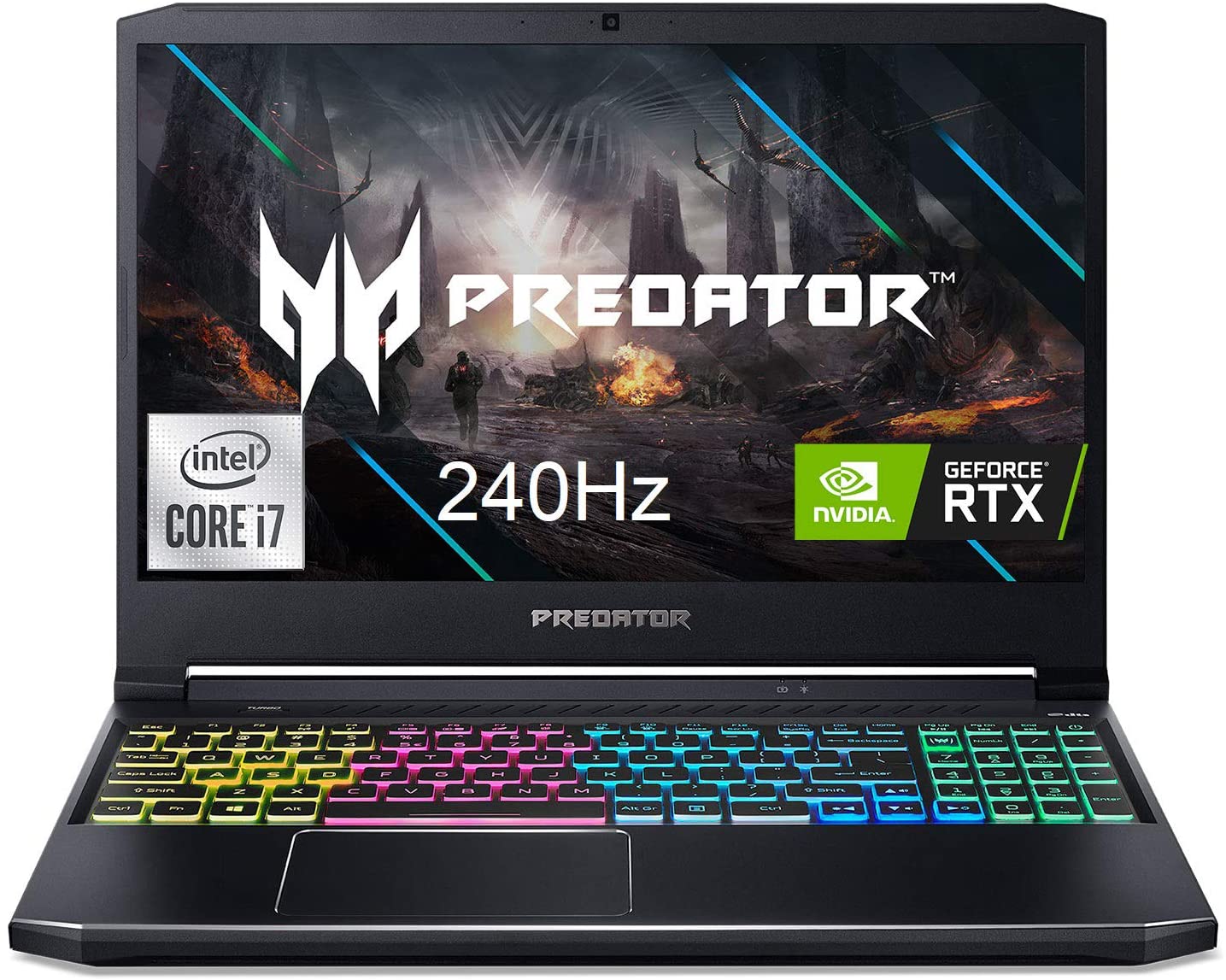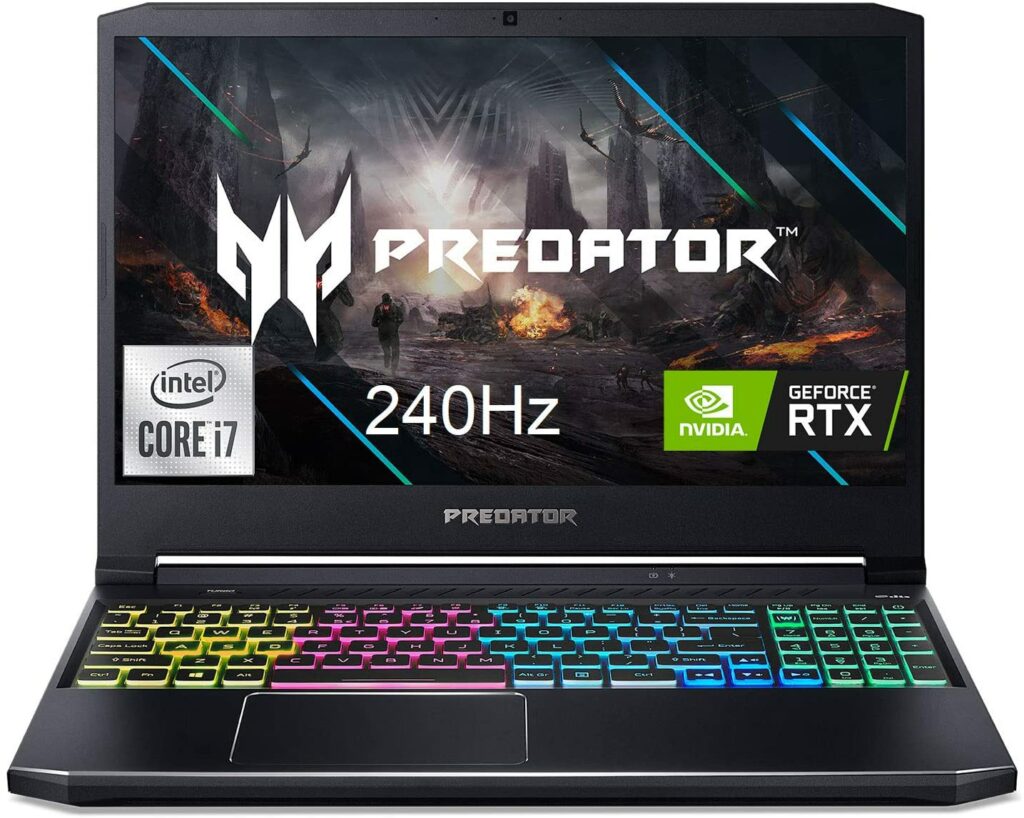 With its high-end specs, you wouldn't be remiss if you tagged the Acer Predator Helios 300 15 as a gaming laptop: Hexa-core Intel Core i7, Nvidia GeForce RTX 2070, 32GBs of RAM, and a 15.6-inch screen, all of these crammed together to a single machine makes for a pretty decent e-sports laptop.
Take those same specs and apply them to video editing, and you have some fairly powerful tools in your belt. Add in a 1TB SSD and a 2TB HDD, and you've got yourself a portable almost-professional video editing studio in your hands. So while the price seems high, it's still much cheaper than building yourself a small home studio. Hence we tag it the best budget video editing laptop you can buy.
It even has a 'Turbo' button you can press to overclock your laptop for those intense editing projects, not to mention granular control over the cooling fan so you can amp it up when you feel your machine struggling.
A couple of downsides, though: it doesn't have a thunderbolt 3 port, nor does it have an SD card reader. Fairly minor problems that result in fairly minor inconveniences, especially considering the other benefits you'll be getting, but for its price, you'd want as much bang for your buck as possible.
Best Premium Laptop for Video Editing 2021: Razer Blade 15 Studio Edition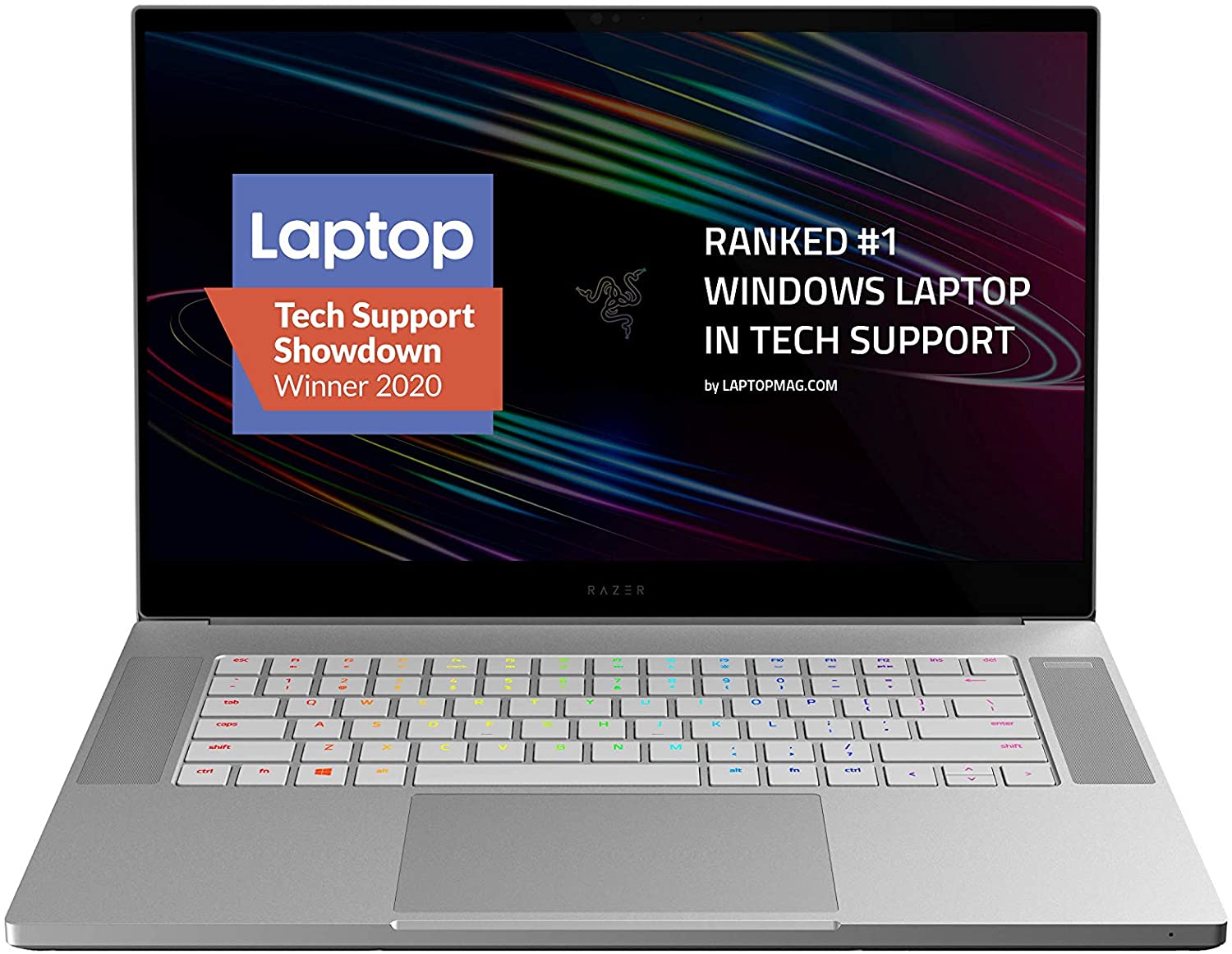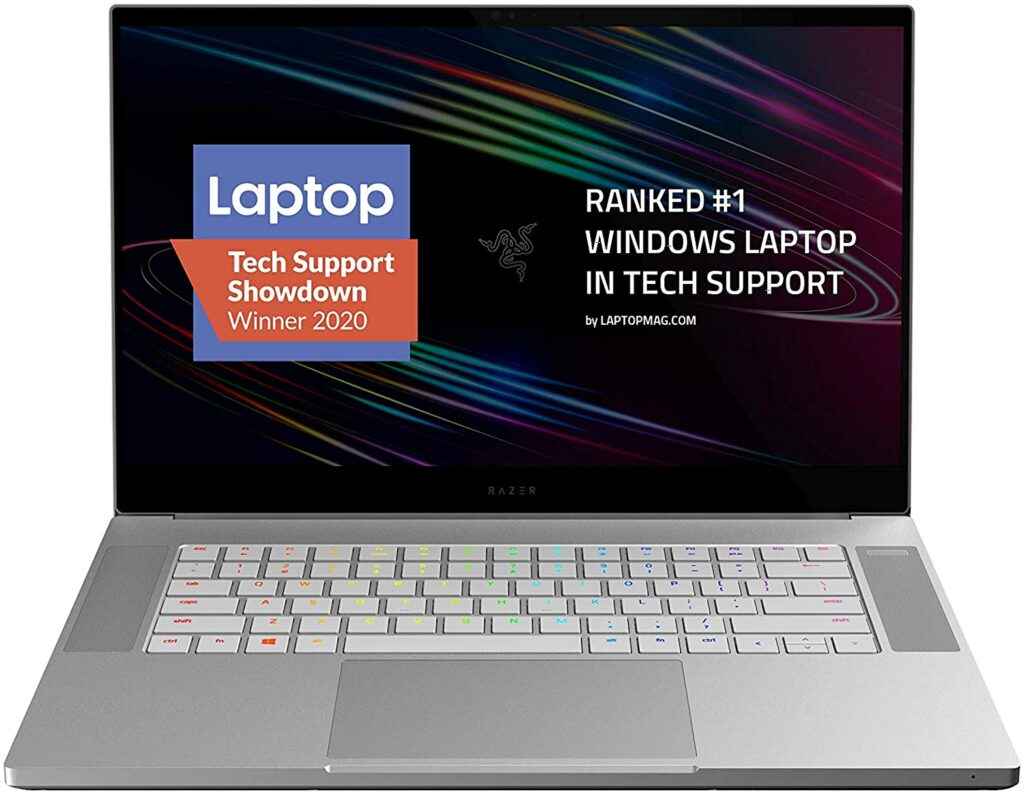 The Razer Blade 15 Studio Edition is not a budget laptop: it has an Intel Core i7 -10875H, a Nvidia Quadro RTX 5000, a 32GB DDR4-2933MHz RAM, 15.6" OLED 4k Touch monitor, and a beautiful design. Everything about this machine is premium, including the price tag.
So what do you get with almost 5 grand? Pretty much everything and anything you would want from a video editing studio (it's in the name, after all), and a professional one at that. It looks beautiful, it's extremely powerful, and it is very expensive. This is the machine you use if you're working on one major project after another, but it is definitely overkill if you're just video editing for fun. Our advice? Don't get this machine if video editing is just a hobby; that being said, if video editing is what puts food on your plate and keeps the lights running in your apartment, then investing in some high-powered tools of the trade might do you a whole lot more good than bad.
When it comes to reliable and powerful video editing laptops under USD 500, it's essential to weigh in as many options as possible so that you get the best bang for your buck. While we've tried our best to be as comprehensive as possible, this list is neither definitive nor exhaustive. Always do your own research based on your needs. We hope, however, that our list gives you a rough guide and estimate for the type of machine you want and need.