Back in my day (which, honestly, wasn't even that long ago), buying a laptop for kids wasn't a thing: why would you get a child their own laptop for? They can just use the shared computer in the computer room (remember those?) like everyone else!
But times are changin', and even our little ones need their own laptops now, especially since the 2020 pandemic forced everyone to start homeschooling. Thankfully, some of the best educational laptops for kids aren't all that expensive, and they're able to provide your child with all the specs they need to attend their online classes and even have some power to play a few educational games.
With that out of the way, let's take a look at the best laptops we've found for kids.
The Best Laptops for Kids for School (and Recreation)
Google Pixelbook Go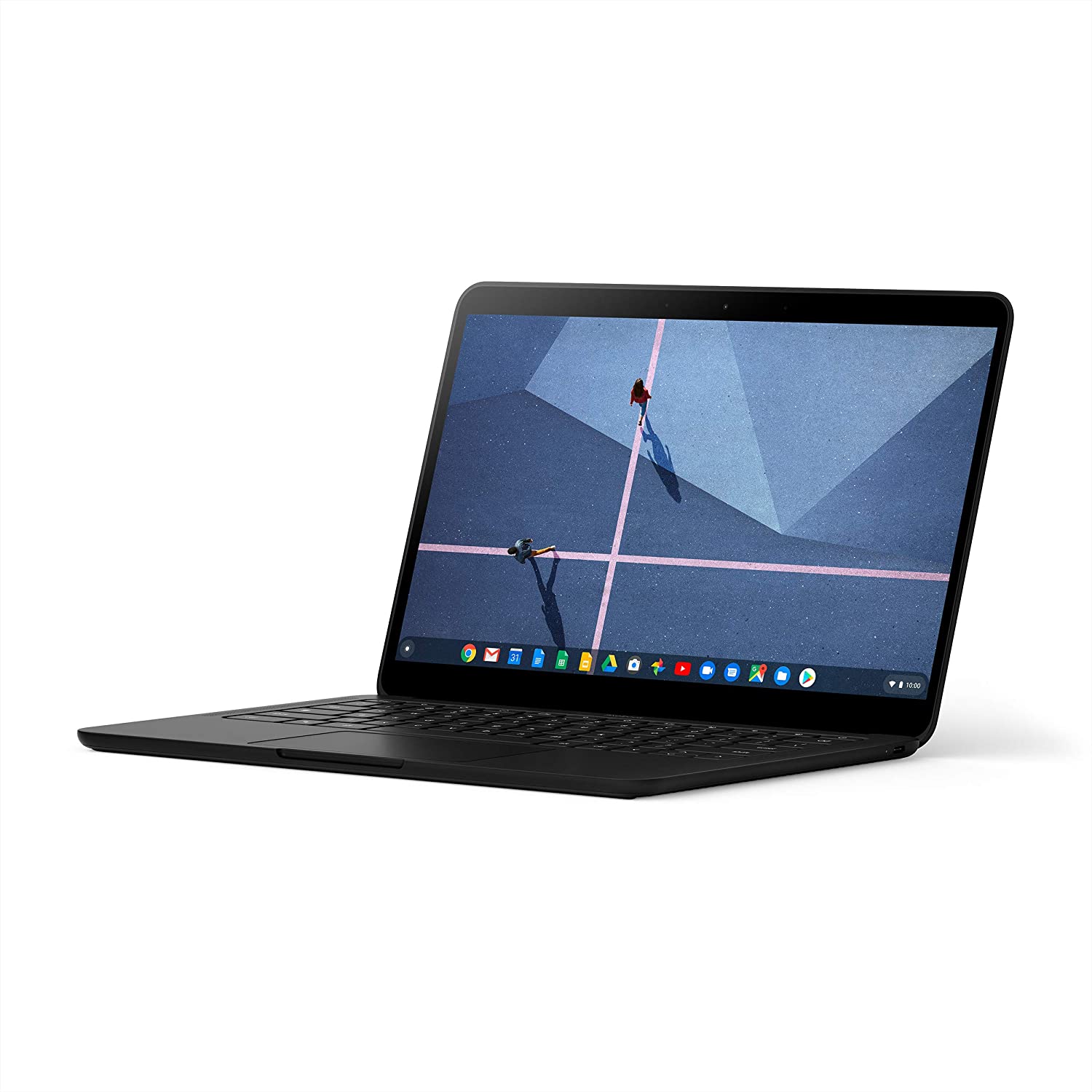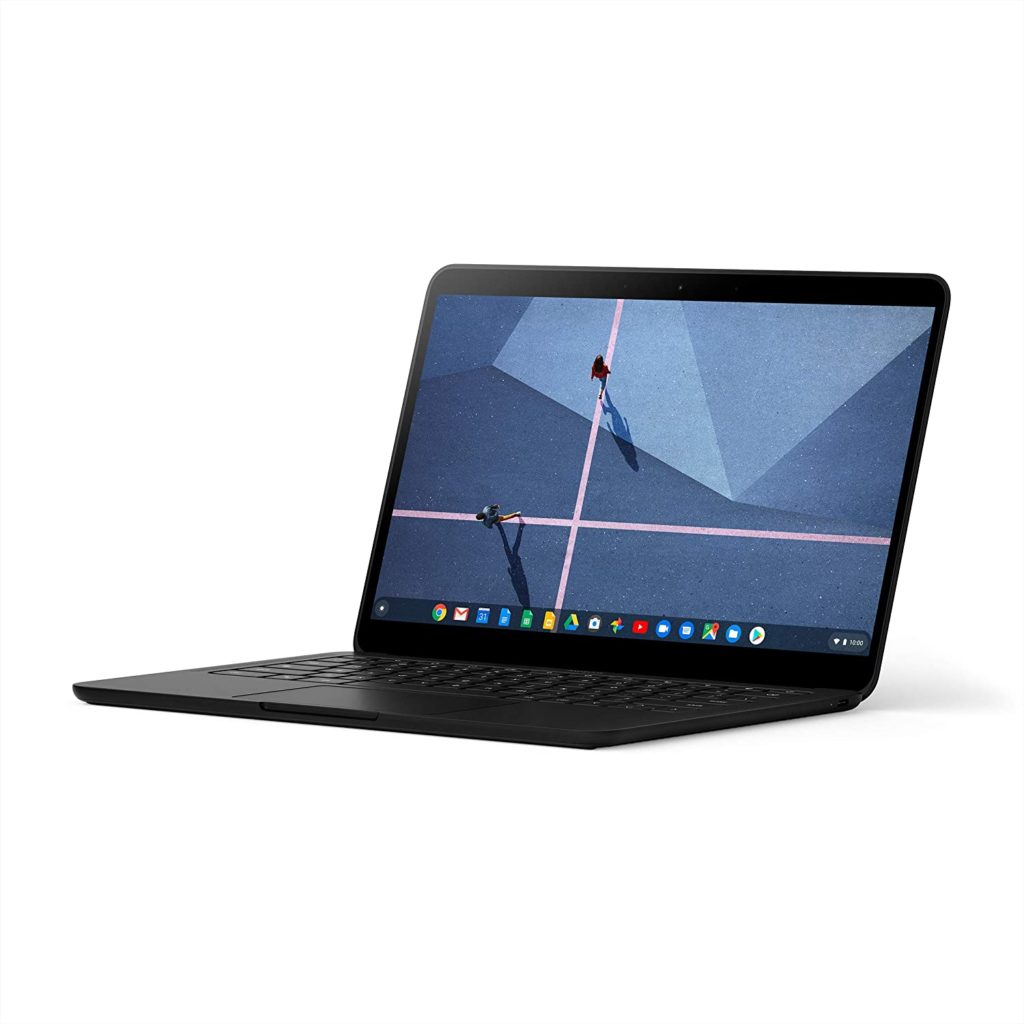 Quick Specs:
Intel Core m3
Intel 620 UHD
8GB Ram
13.3′ Full HD at 1920x1080p resolution
64GB storage
33 lbs
2' x 8.1' x 0.5'
The Google Pixelbook is, by far, the best laptop you can get for your kid because it fulfills all the criteria we listed above: it's thin and light but rugged enough to withstand the rigors of being owned by a child, it's got great keyboard design that isn't too small for adults but isn't too big for kids, and the specs are fairly decent, even for a Chromebook. It also has a great 1080p webcam that will help them be the sharpest (visually speaking) student in their online classes.
Of course, because it's a Chromebook, the Pixelbook is still within the grownup price range: the base model goes for a little under $900 on Amazon. Yes, it's kind of steep, but it's the kind of device that mom and dad can use once their little one gets distracted.
Microsoft Surface Go 2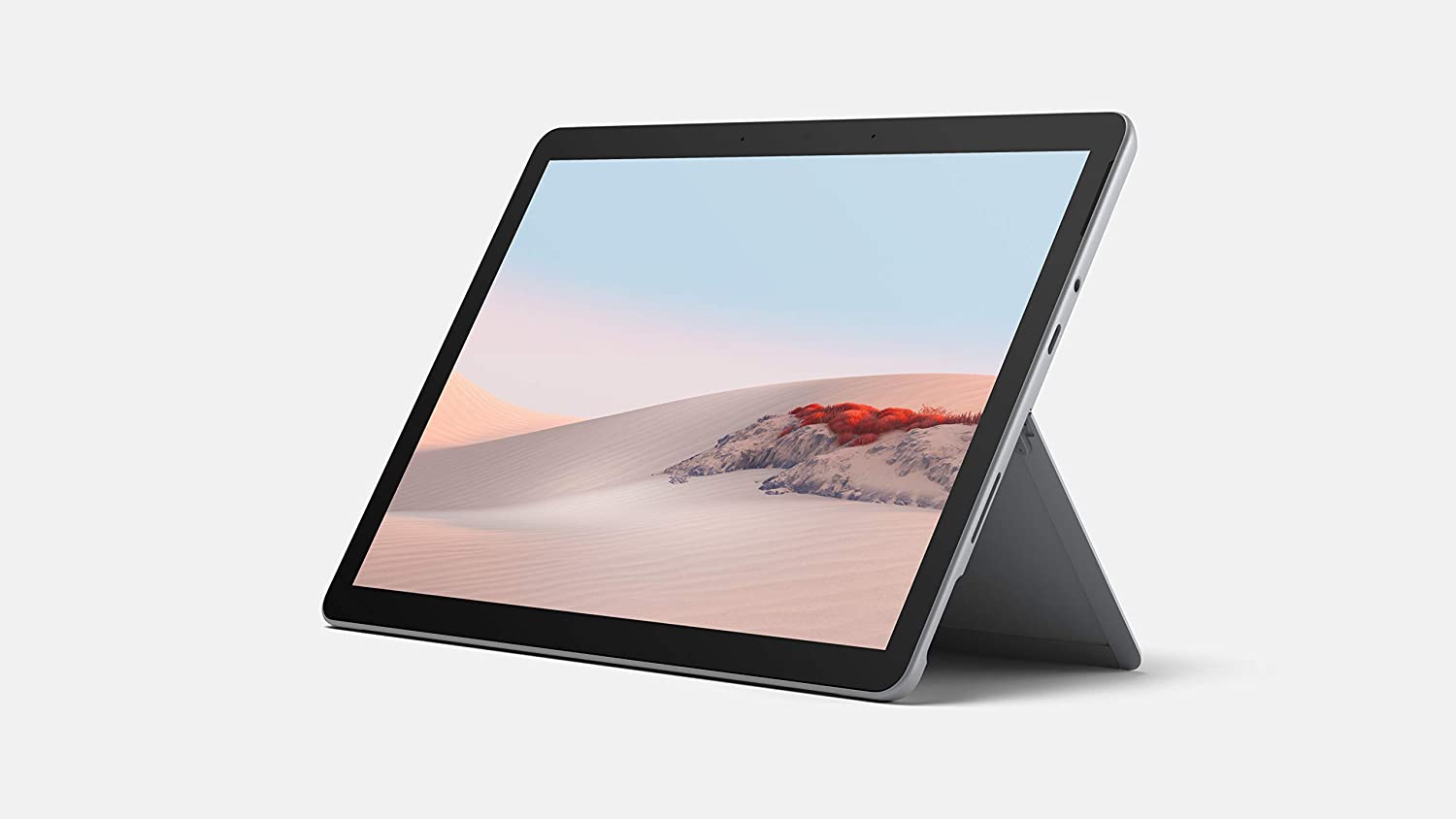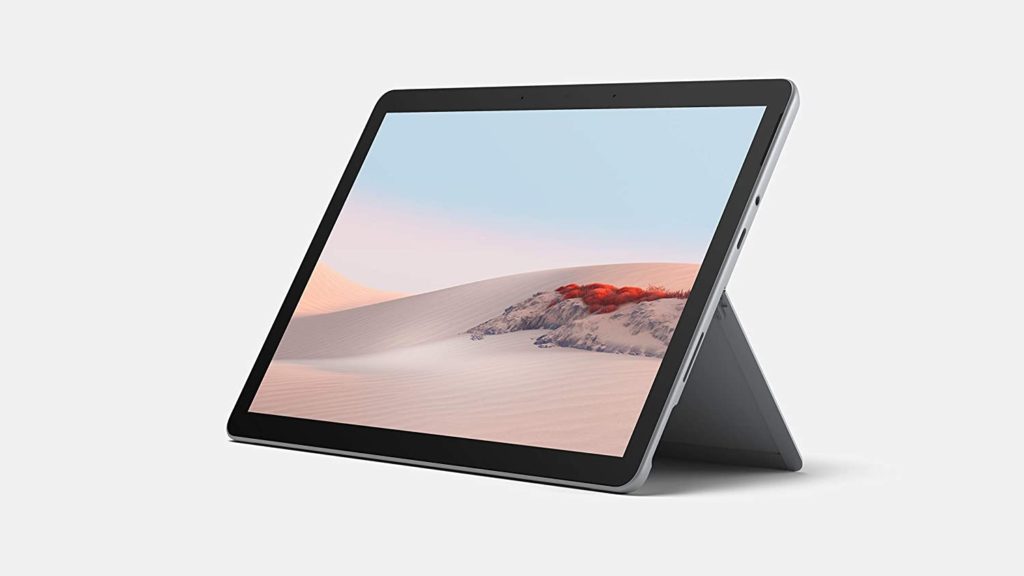 Quick Specs:
Intel Pentium Gold Processor 4425Y
Intel UHD 615
8GB RAM
10.5' Hi-Res Touchscreen
128GB SSD
20 lbs
33' x 9.65' x 6.9'
Microsoft's Surface Go line of touchscreen pads have been popular with people looking for a budget-friendly 2-in-1 computer, and the Surface Go 2 is no exception: it has a fairly powerful processor and GPU that's capable of running multiple websites and apps lag-free (up to a certain point, of course), and its 128GB SSD is perfect storage for your child's homework.
At 1.2 lbs and its slim 0.33' x 9.65' x 6.9' dimensions, it's very portable and perfect for kids who want to carry around their computer, so we can say it's probably the best laptop for elementary school students. Here's the problem, though: while the build quality is pretty impressive, any kind of extra protection will have to be purchased separately, along with keyboards, mice, and other accouterments. You can choose from one of our top picks for wireless keyboards under $50, but our point is: if you're paying $500 and up for a 2-in-1, it ought to come with a free keyboard at least.
Lenovo Chromebook Duet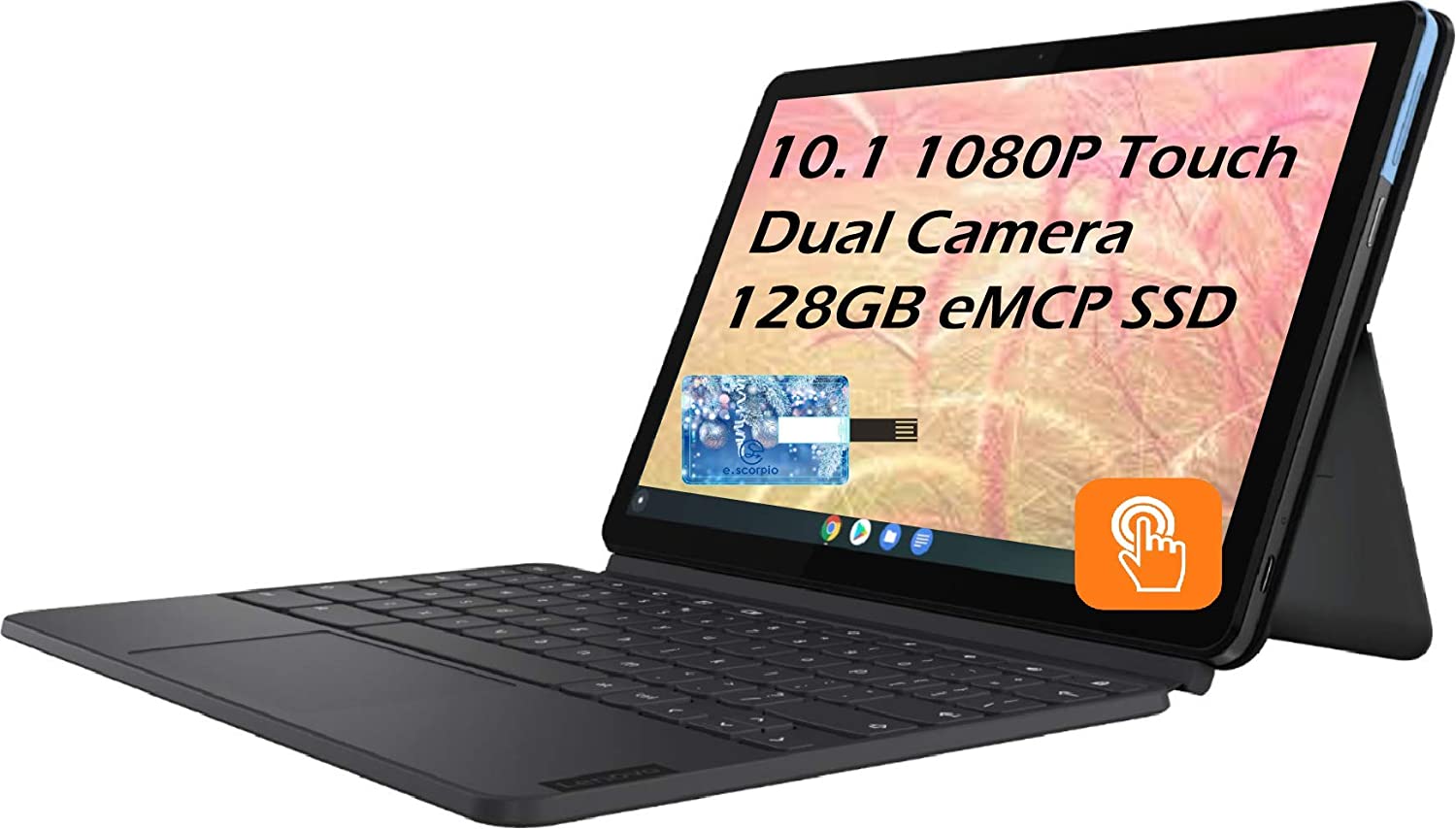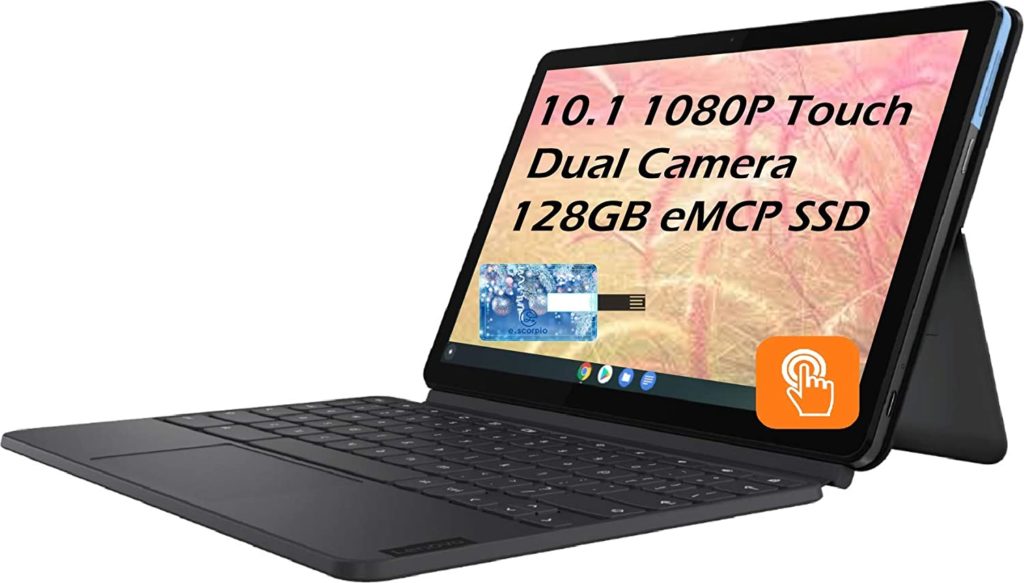 Quick Specs:
MediaTek Helio P60T
ARM G72 MP3 800GHz
4GB RAM
10.1' Full HD display at 1920×1200 resolution IPS touchscreen, 400-nit brightness
64GB eMMC storage
1 lbs
44' x 6.29' x 0.29'
At just a little under $400, the Lenovo Chromebook Duet is the perfect balance between tablet and a laptop. It has a very decent processor that runs multiple apps without much lag, and yes, it can even run a few basic videogames (just don't tell your kids that). It has a crisp and clear 10.1 FHD touchscreen IPS and a 1080p front and back cam that makes it perfect for online classes. It also comes with a smaller-than-average detachable keyboard. The keyboard is relatively small for grownup use, but it's the perfect size for kids aged 5-10.
The downside is that the Chromebook Duet only has one port, and yes, this includes the audio jack. This is unfortunate, considering the device's pretty lackluster speakers. Our advice: charge up your Chromebook so you don't have to worry about choosing between earphones and power.
Acer Chromebook Spin 311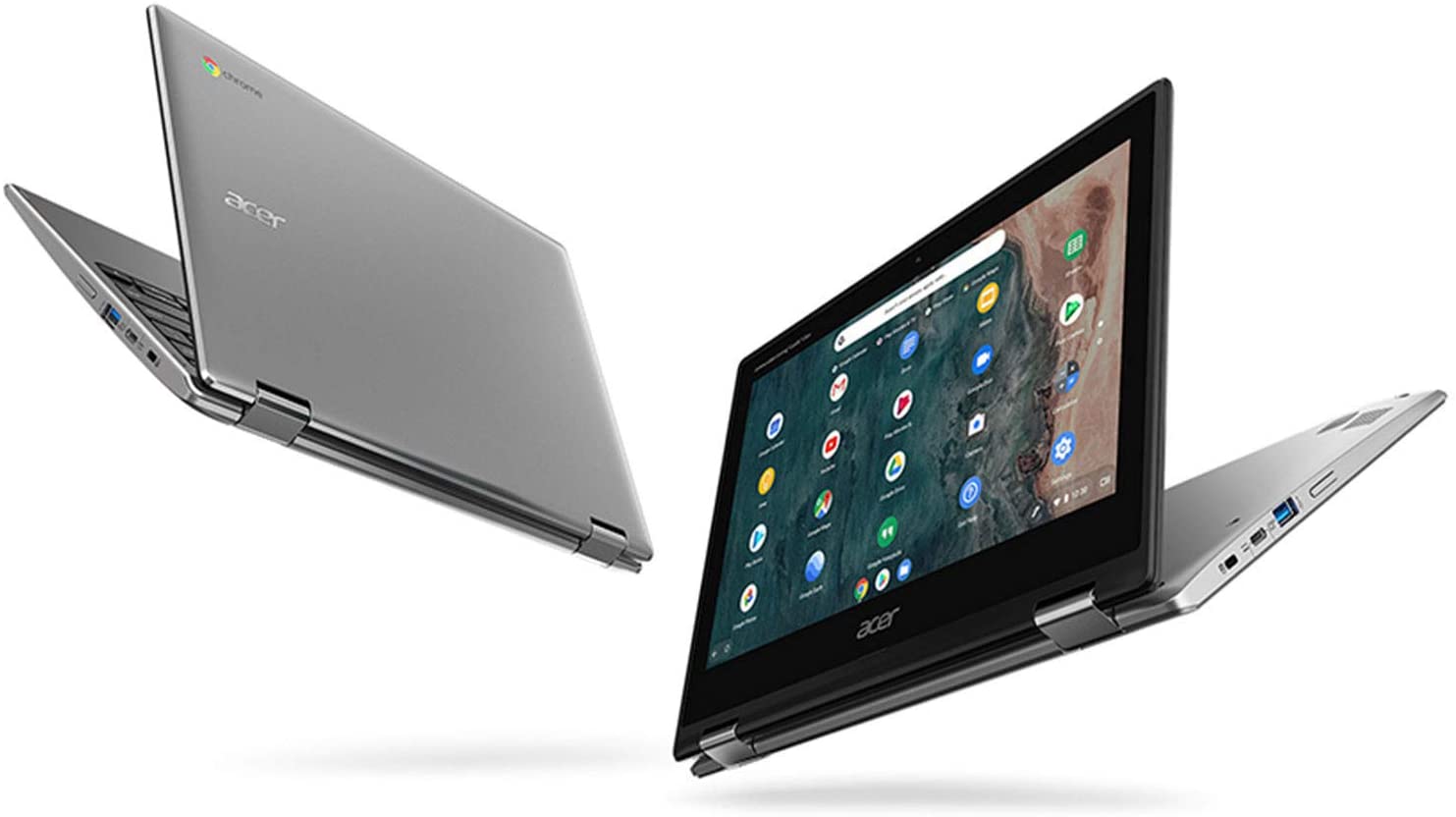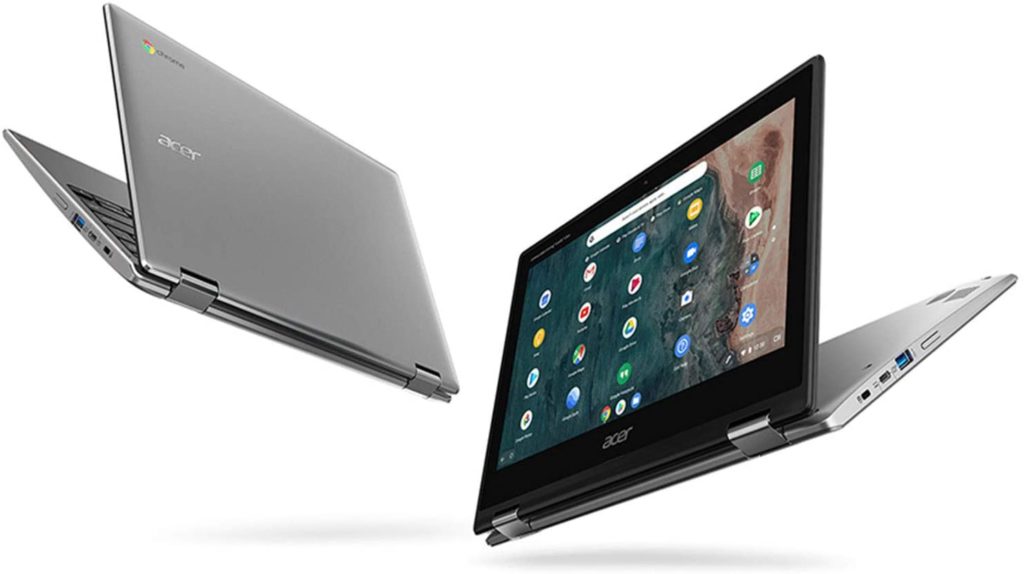 Quick Specs:
Intel Celeron N4000
Intel UHD 600
4GB RAM
11.6' High-def at 1366×768 resolution with 16:9 IPS touchscreen
64GB Flash Memory
62 lbs
35' x 8.11' x 0.79'
One of the unique selling points of the Acer Chromebook Spin 311 is its screen's ability to turn a full 311 degrees, which, while it doesn't seem like much, is actually a great feature that turns a simple laptop/touchpad into a tactile plaything. It also helps that it has Corning Gorilla Glass so even the most excitable kids will have a hard time scratching up the display.
However, battery life is mediocre, with a full charge lasting just a little under 10 hours, and while the display is sturdy, it's not exactly the brightest. But at just under $300, it's quite the deal, especially considering that some of the best gaming laptops under $1,500 aren't that too far in terms of functionality.
HP Chromebook 14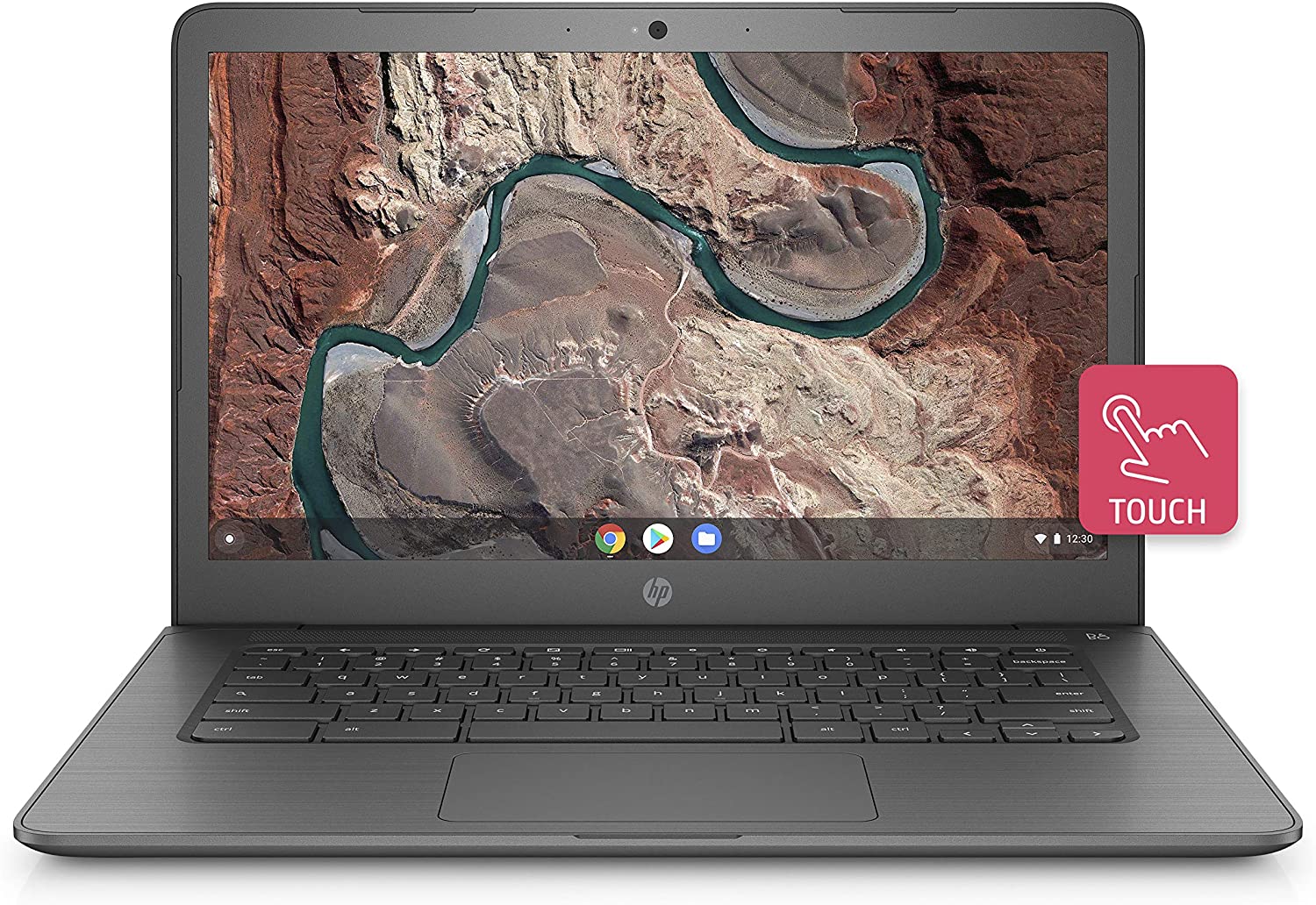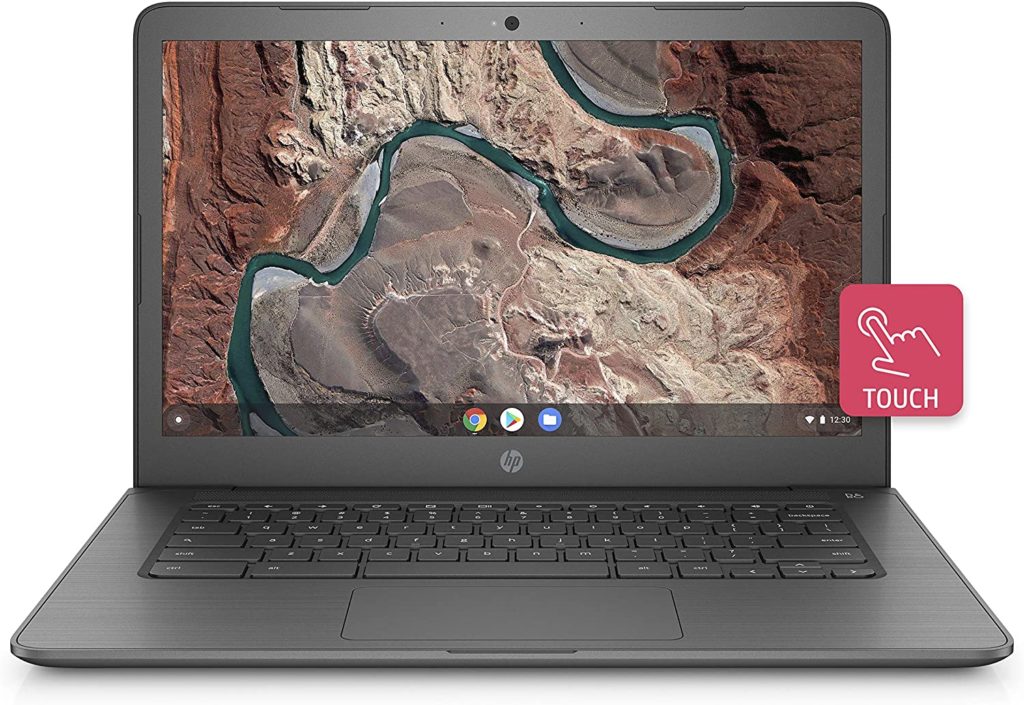 Quick Specs:
AMD Dual-Core A4-9120 Intel UHD 605
4GB SDRAM
14" High-def touchscreen at 1366×768 resolution with BrightView
32GB eMMC
CPU: Intel Celeron N2840 – N2940
Graphics: Intel HD GraphicsRAM: 2GB – 4GB
Screen: 14-inch, HD (1,366 x 768) BrightView
Storage: 16GB – 32GB eMMC
For people on a budget, the HP Chromebook 14 is the cheapest laptop you can get for your kid without sacrificing quality and processor speed. In fact, at $275, it has a pretty impressive AMD dual-core processor that's capable of lag-free performance even with multiple apps running in the background. It also has a great keyboard and trackpad that's perfect for kids thanks to its size. The display is also impressive for the price, although it can be a bit brighter.
On the downside, though, the Chromebook 14 does sacrifice battery life for performance, with the device running at an unimpressive 9 hours on a full charge. The dual-core processor does allow for lag-free performance, but it can overheat. You could go for one of these recommended laptop cooling pads, but that would bump up the overall price point.
Which Laptop is Best for a Child?
When choosing the best laptop for your child, you need to look at three important factors:
Ruggedness
User Experience
Specs
Buying a laptop for a child, especially younger ones aged 5-10 years old will need to be rugged. Let's face it: kids aren't the most careful sort, so their laptop needs to be rugged enough to withstand more than a few dings and scrapes. Of course, you could augment these laptops with accessories (maybe throw in a noise cancelling headphone to aid with their learning) but in general, any laptop for kids needs to have durability.
User experience is also important when buying a good laptop for kids. This means paying more attention to the size of the keyboard than the display. Remember: kids have small hands, and while a compact keyboard might be a no-no for the grownups, it might be a perfect fit for kids.
And finally, you need to look at specs. Your child doesn't need the most powerful Ryzen processors or the latest GPU, but they do need something more-than-just useable. Thankfully, most modern laptops –even the ones for kids –have decent specs within a reasonable budget while allowing your child to use them without lag.