If you're an engineering student, you know the struggle of having to render out blueprints on a dusty old Macbook from 2012. Your parents may doubt and ask, 'Do engineering students need a powerful laptop?'. The answer is yes, engineering students really do need high-end, powerful laptops just so you can utilize CAD and CAM efficiently. This is because engineering software like CAD and/or CAM are graphics-intensive, not to mention takes up a whole lot of processing power.
If that sounds familiar, that's because we're basically describing gaming laptops. That's right kids, you can finally justify getting yourself that powerful gaming rig because your future profession needs it! But being engineering students, you'll need something that's lightweight, has great battery life, and more importantly, affordable.
Granted, that last part is going to be clutch –pretty much every product we have on this list is in the $1000 range and up. We do have a list of the best laptops under $300 for students, but you need to understand that the necessities of studying engineering are much more graphics-intensive than, say, literature majors.
We tested out the most powerful laptops on the market today, and while some of them work best for video editing or for gaming (we have a list of some of the best gaming laptops under $1,500 that you might want to check out), the ones we have on this list have been consistently ranked in forums as some of the best laptops for engineering students. Check them out
The Best Laptops for Engineering Students
Dell XPS 15 (2020)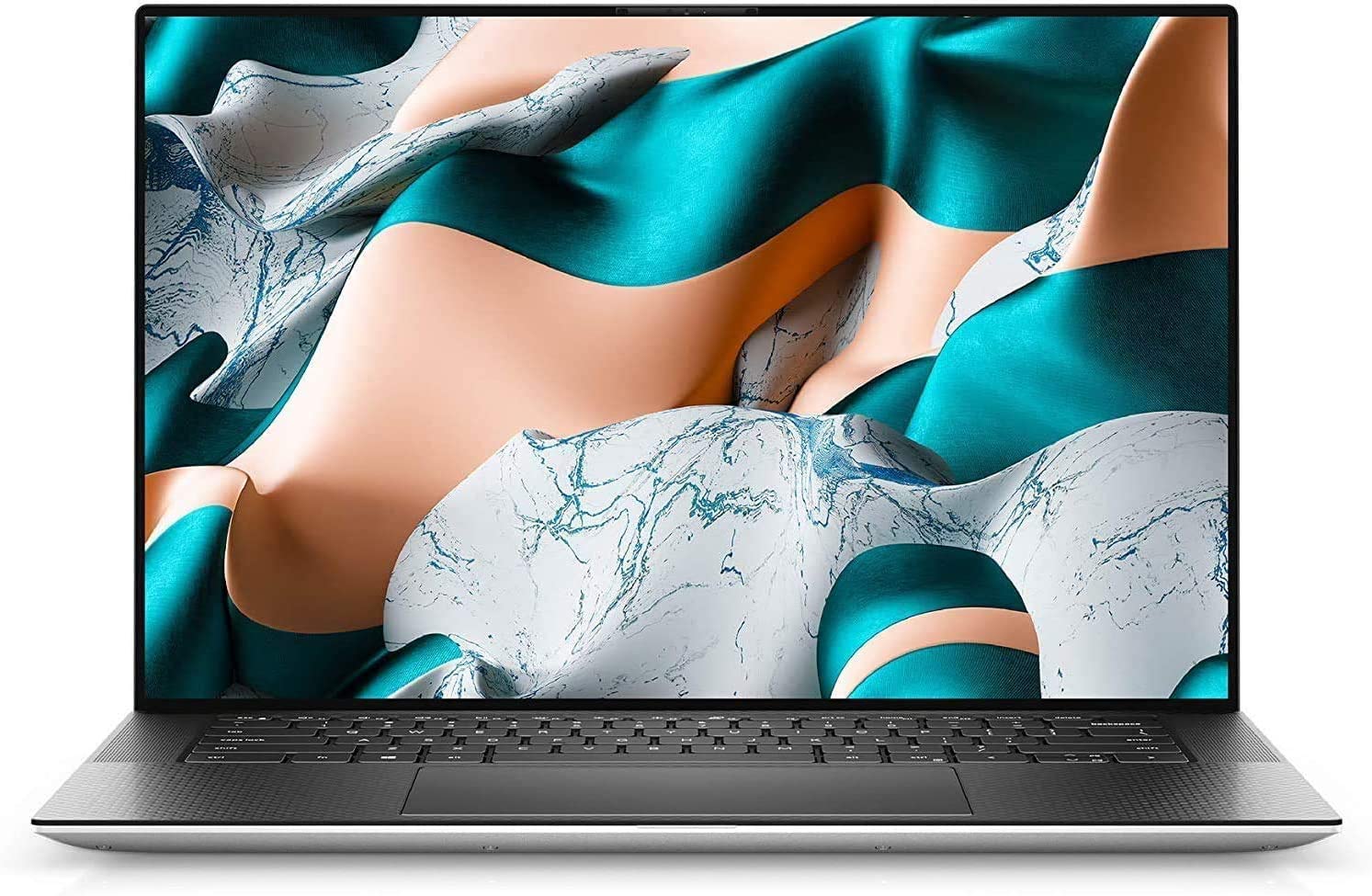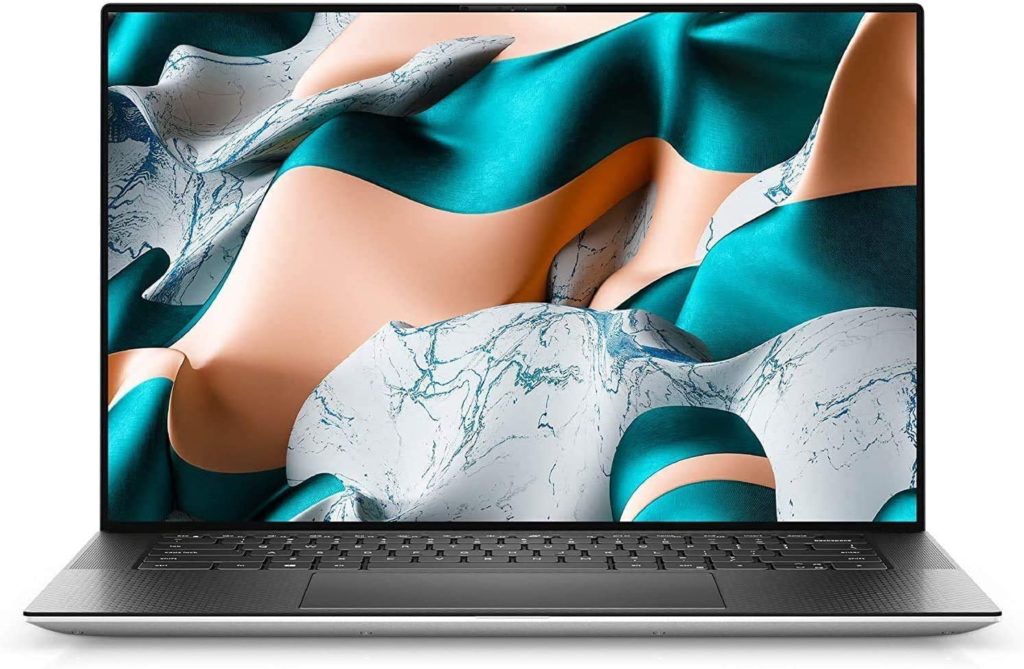 Quick Specs:
10th Gen Intel Core i7
NVIDIA GeForce GTX 1650 Ti
32GB RAM
15.6" Ultra HD at 3840×2400 resolution with Infinity Edge, touch screen, and anti-glare at 500-nit Brightness
2TB M.2 PCle NVMe storage (premium model)
Of all the items on this list, the Dell XPS 15 is, by far, the best laptop for engineering students because it ticks all the boxes: it's lightweight enough that you can lug it around campus without throwing out your back; it's got amazing battery life, the touch screen of the premium model makes design easier, the keyboard is supremely comfortable, it has great speakers, and the display pumps out an intense 500-nits of brightness.
While the GTX 1650 Ti can lag a bit when it tries to render out highly complex designs, it's not enough to be frustrating. Yes, it's a little on the pricey side (north of 2 grand), but it's a small price to pay for staying ahead of your class.
Asus ROG Zephyrus G14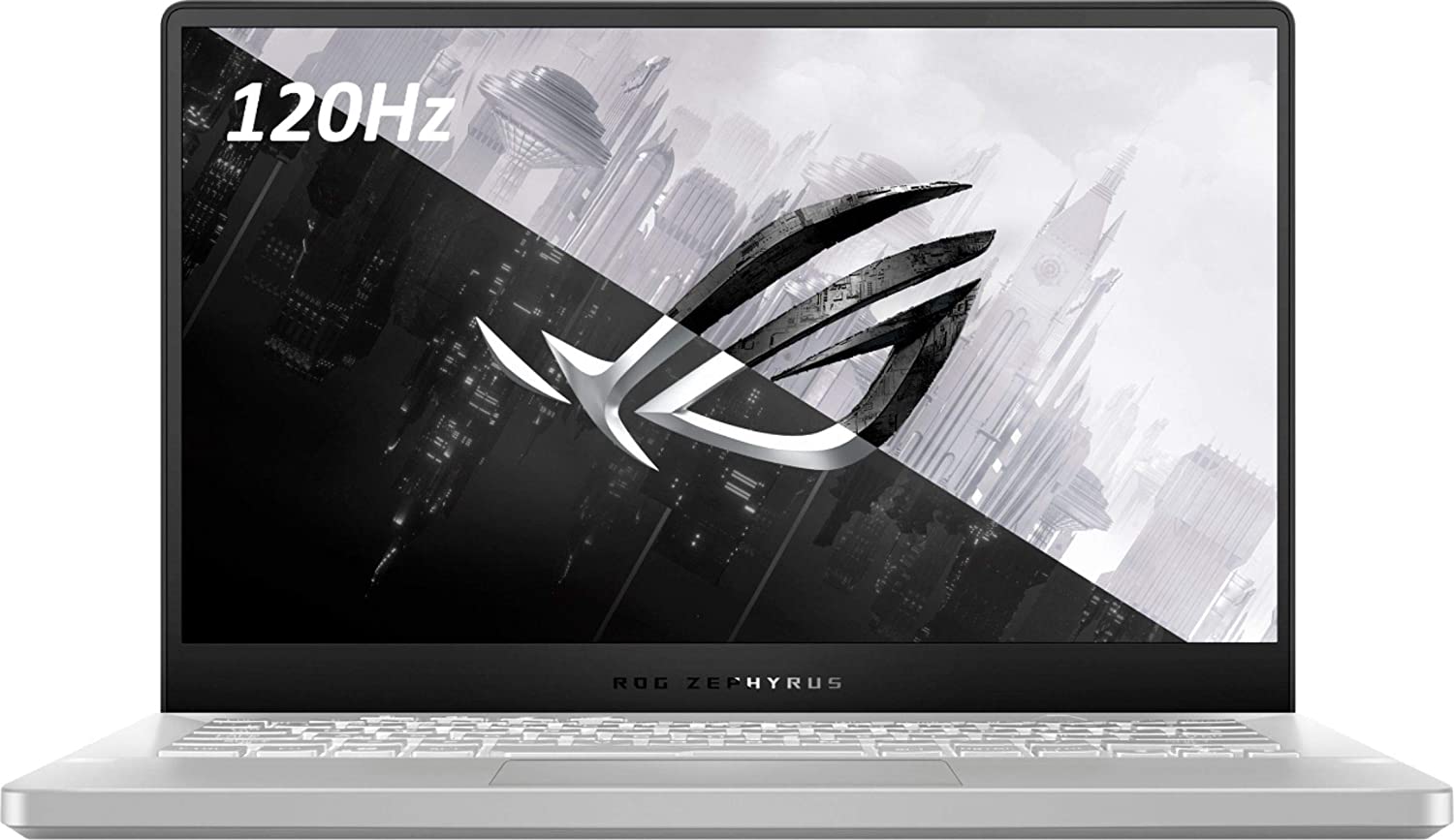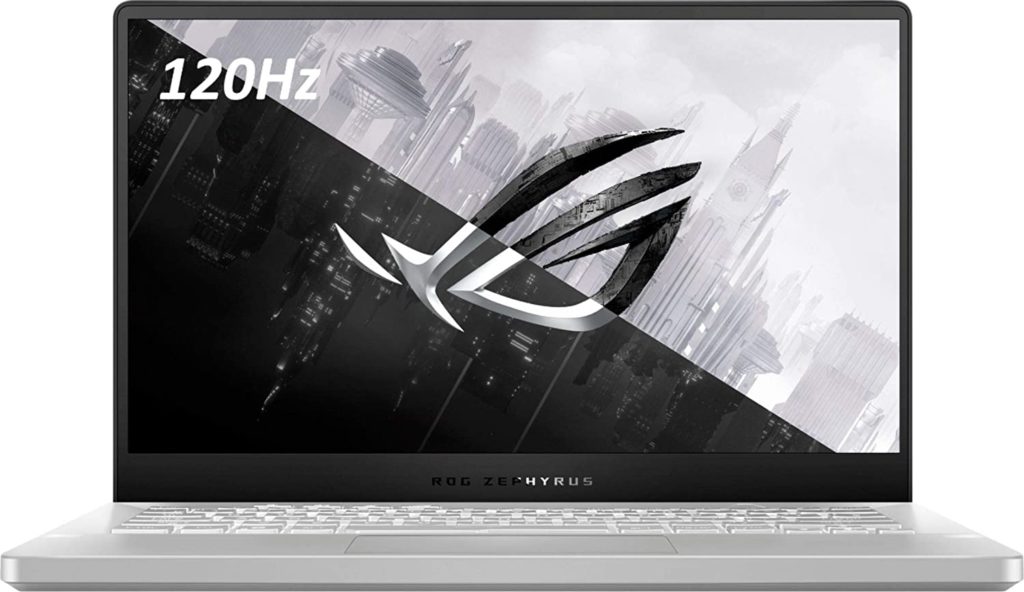 Quick Specs:
AMD Ryzen 7 4800HS
RTX 2060
32GB RAM
14" Non-glare WQHD with 2560×1440 resolution, IPS-level Panel, 60HZ
1TB M.2 NVMe PCle 3.0
The Asus Zephyrus G14 was designed for serious gaming in mind thanks to its powerful Ryzen processor and the addition of the RTX 2060 making it even possible for gamers to turn on ray tracing. Of course, all of this means that the Zephyrus G14 is one of our top picks for the best laptops for engineering students because of its graphics capabilities and its high performance. It also helps that the laptop itself is light and thin, making it super portable, a rare occurrence for laptops this powerful.
On the downside, all that power means the cooling system has to work overtime, not to mention the laptop foregoes a built-in webcam. It's in the slightly cheaper price range at $1,200, which means you do get a lot of your money's worth, just try to ignore the almost-scary loud cooling fans! Of course, you could also use one of these laptop cooling pads either as a main cooling system or as an augment to your laptop.
HP Spectre x360 15T (2019)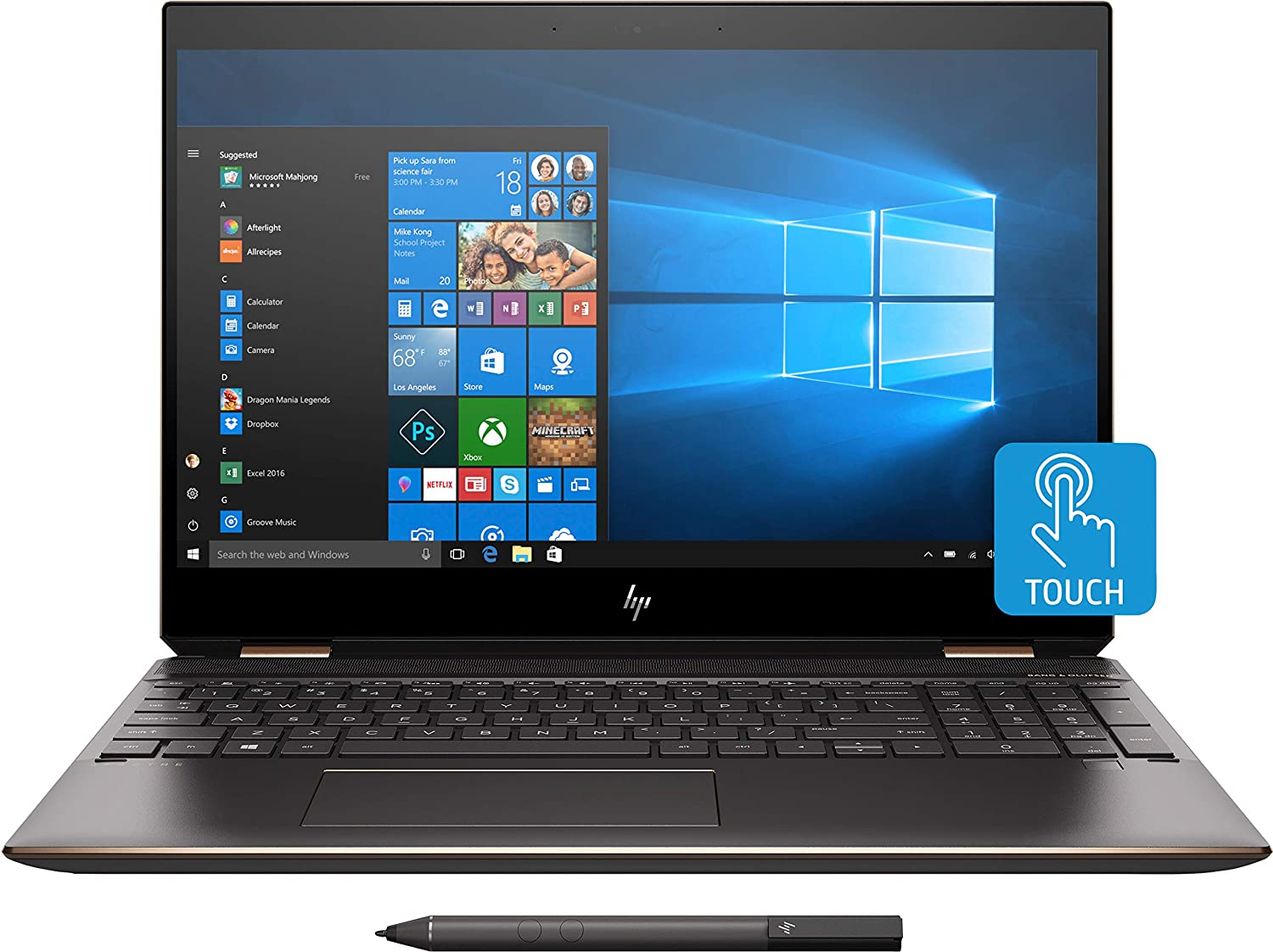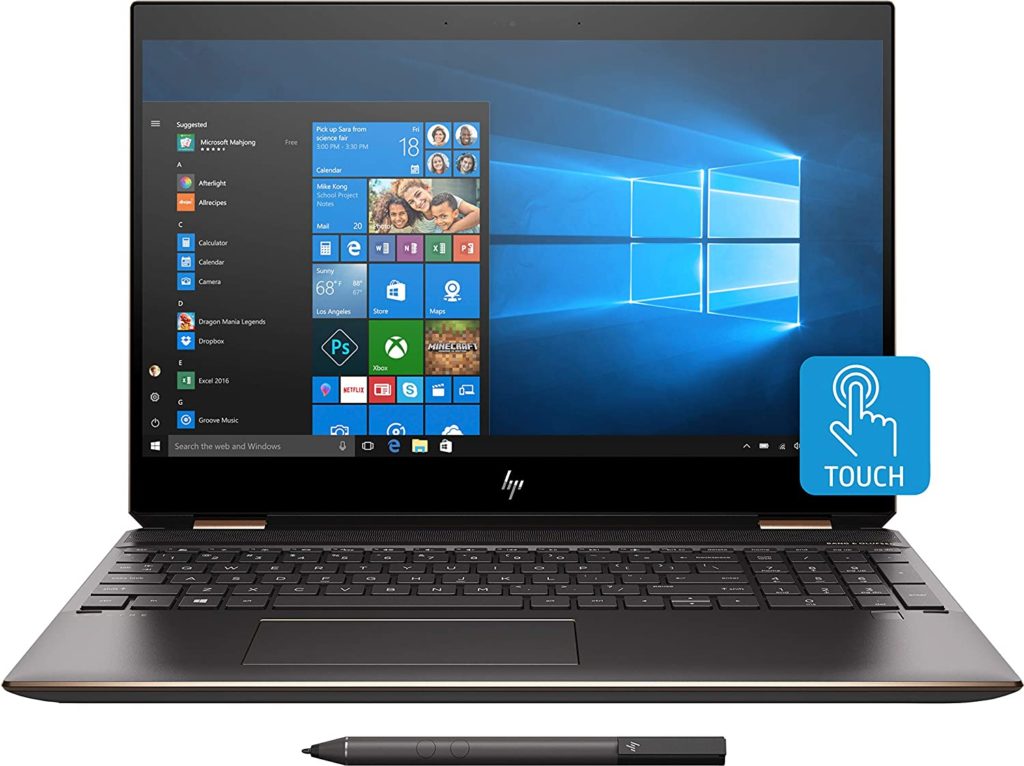 Quick Specs:
8th Gen Intel Core i7
NVIDIA GeForce GTX 1050 Ti with Max-Q Design
16GB RAM
15.6" HD touch screen with 3840×2160 resolution
2TB SSD
Released in 2019, the HP Spectre x360 is still pretty powerful even by today's standards: the 2-in-1 laptop is capable of displaying everything in a crisp and clean 4K touchscreen display. Speaking of its touch screen, the x360's display is beautifully responsive, making it perfect for engineering students who like to do their designs by hand.
A couple of flaws though: because it was designed for touch-screen capabilities in mind, the x360's cooling vents and trackpad are placed at awkward angles, with the latter being problematic if you were to rely on it heavily. The GTX 1050 Ti GPU, while still powerful, isn't exactly optimal for engineering use. Still, it's more-than-just-serviceable, making this a great purchase and one of the picks for the best laptops for engineering students.
Dell G5 15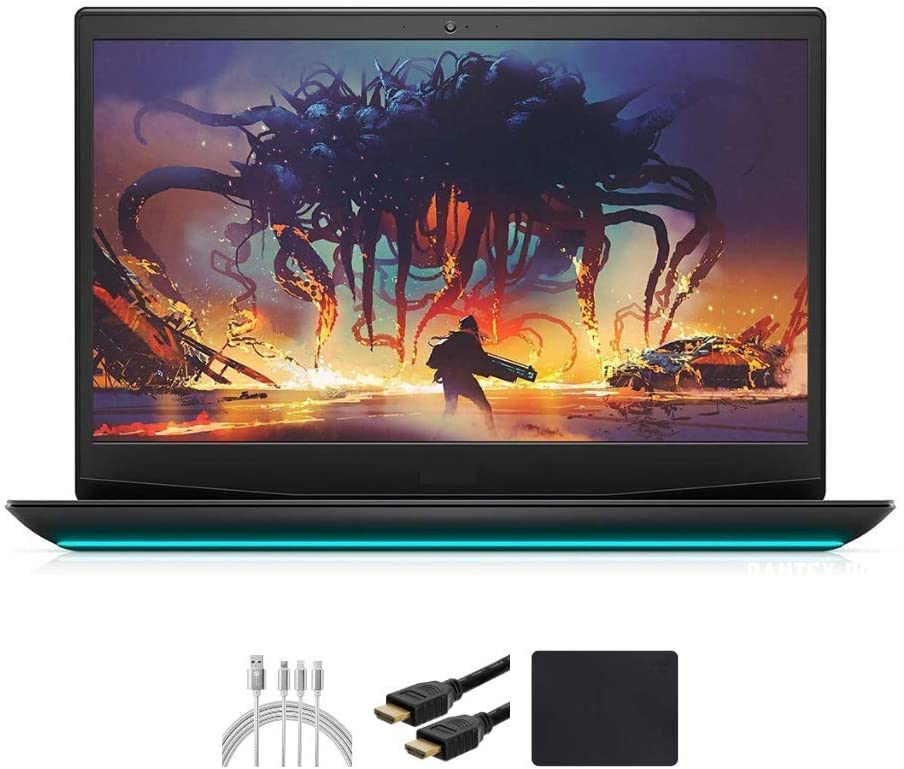 Quick Specs:
10th Gen Intel Core i7
GTX 1650Ti GPU
16GB RAM
15.6" FHD Display with 1920×1080 resolution, WVA Anti-Glare, LED Backlit Display, and 300-nits brightness
256GB M.2 PCIe NVMe SSD –
Equipped with the GTX 1650Ti GPU and 10-hour battery life, the Dell G5 15 was built for portable gaming. Of course, this also means it's great for engineering students who want to be able to use 3D design software on the go without having to worry that their rig is going to seize up when they start rendering their designs.
The Dell G5 15 was designed specifically for graphics-intensive processes, which makes it one of the best laptops for engineering students and graphics-reliant professionals. However, while the display does have an impressive 300-nits brightness, the WVA panel is very mediocre considering its price tag, and while the feature sets of the laptop are fairly balanced, configuring it does require a bit of a learning curve.
Microsoft Surface Book 2 (15-inch)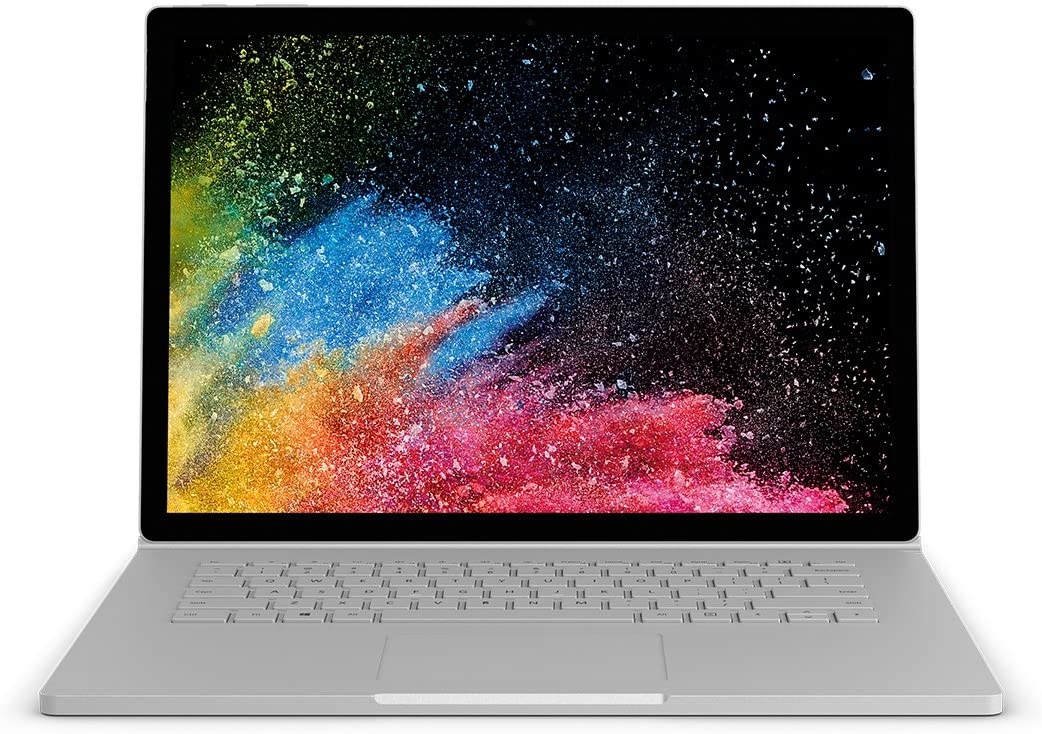 Quick Specs:
8th Gen Intel Core i7
NVIDIA GeForce GTX 1060 GPU
16GB RAM
15" HD Display at 3240×2160 resolution with PixelSense Display
1TB SSD
Unlike the other laptops on this list, which were designed for gaming, the Microsoft Surface Book was designed specifically for engineers and engineering students. It has a staggering 17-hour battery life on a single charge, and the touch screen display supports Microsoft's impressive Surface Dial and Surface Pen, allowing you to make full use of your graphics and design software.
But here's the problem: unlike the other laptops on this list, which can be used for both gaming and engineering studies, the Microsoft Surface Book 2 is optimized only for your engineering needs. Can you use it for gaming? Sure, but you're not going to get the most out of that experience. And while that might be good for someone who wants to have a highly-specific piece of equipment for their studies, let's be honest: at $1,300, you want to be able to have fun on it, too.
Lenovo Legion Y740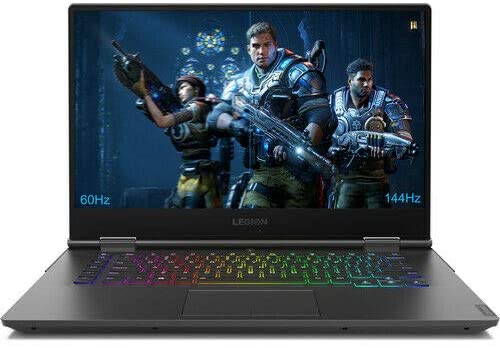 Quick Specs:
9th Gen Intel Core i7
RTX 2070 with Max-Q
32GB DDR4 RAM
15.6" FHD at 1920×1080 resolution with IPS, anti-glare, 144Hz, and 500-nits of brightness
1TB SSD PCIe-NVMe M.2 + 1TB 7200RPM Storage
We've covered how gaming laptops can be the perfect laptop for engineering students and the Lenovo Legion Y740 is perhaps the epitome of that mindset: it has a powerful i7 + RTX 2070 combo under the hood backed up by an impressive FHD display at 144Hz refresh rate.
We could go on and on about how great this is for rendering and 3D design and blueprints and what-not, but let's talk about the two cons that matter: battery life and price. The Legion Y740's battery life is dismal, at best; in fact, it's practically sub-par. This is not a laptop you want to use when there are no nearby outlets. This is surprising, considering the $2,000+ price tag.
Of course, most of that money goes to the amazing GPU and processor, but still, Lenovo could have invested some money on a battery that would last more than just a couple of hours.
Dell XPS 17 (2020)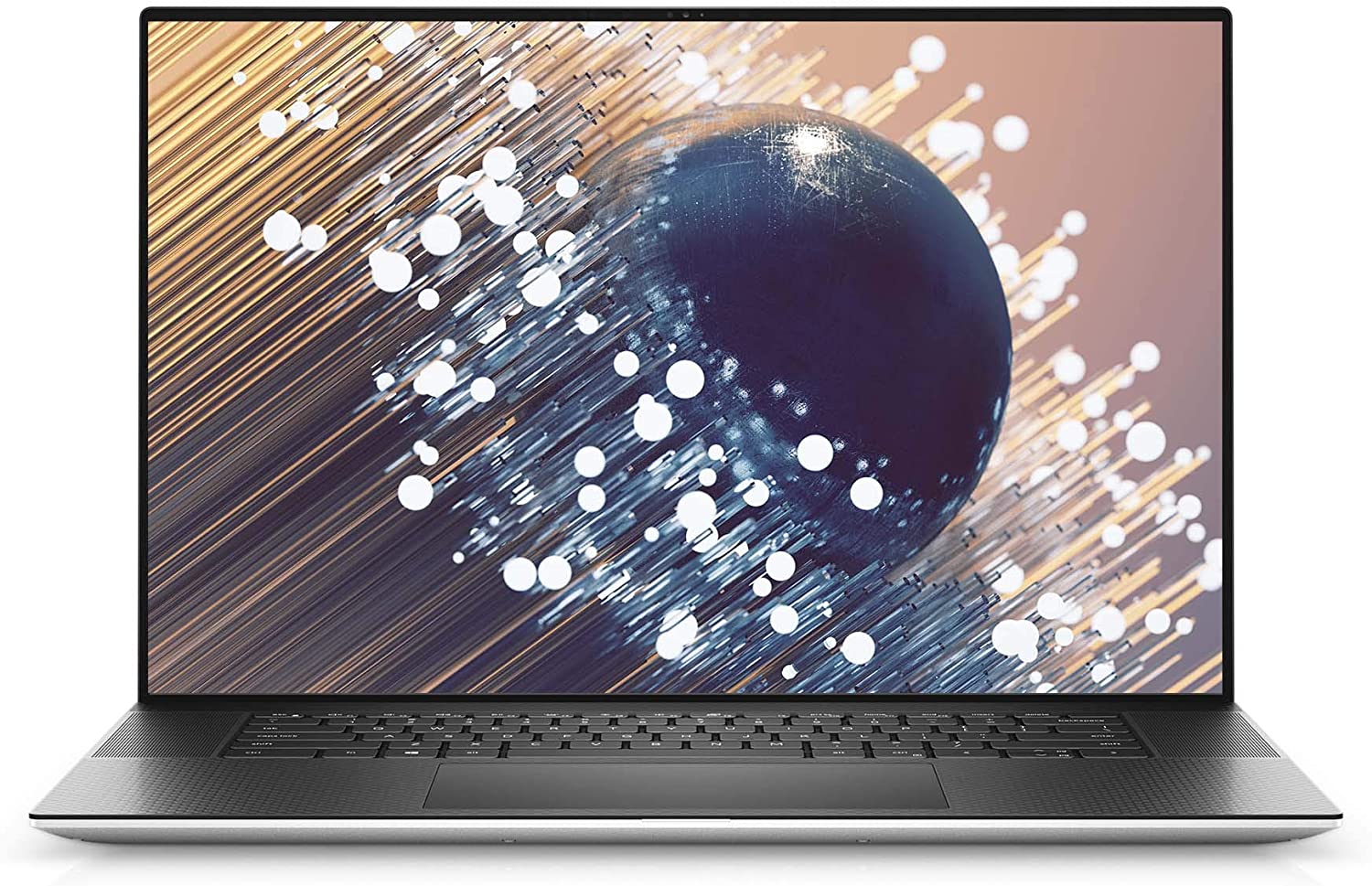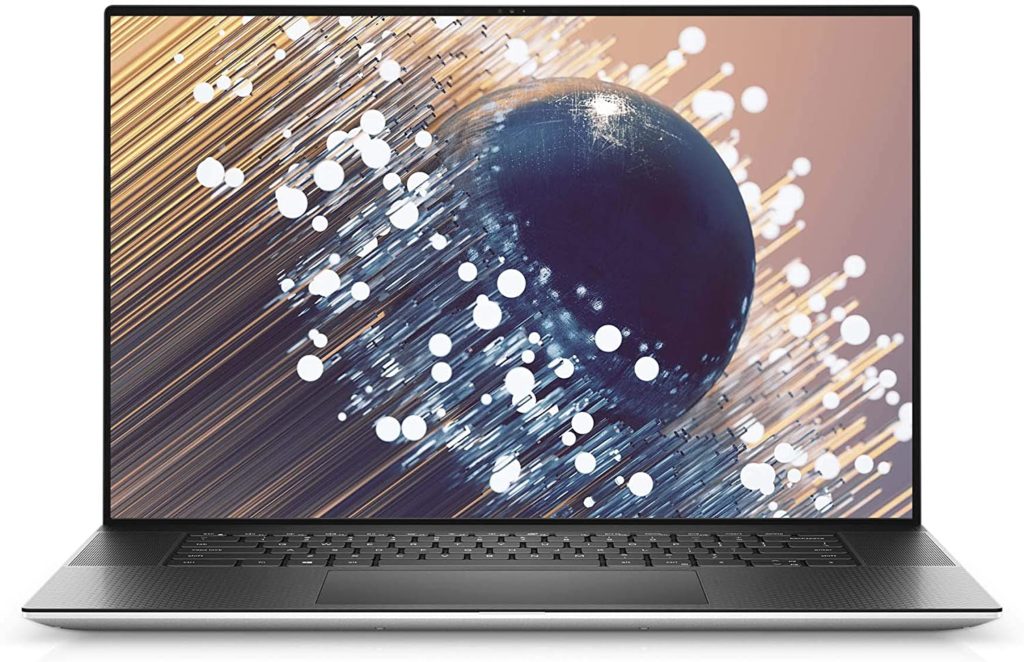 Quick Specs:
10th Gen Intel i9-10885H
RTX 2060 gGB GDDR6 with Max-Q GPU
64GB DDR4-2933MHZ RAM
17″ UHD touch screen display at 3840 x 2400 resolution with InfinityEdge, Anti-Reflective screen, and 500-Nit brightness
2TB M.2 PCIe NVMe storage
Powerful processor, impressive GPU, and an eye-watering 17" UHD display, the Dell XPS 17 is pretty hard to beat in terms of graphics capabilities. It is one of the most powerful and best laptops for students in general.
It ticks off most boxes: it can render 3D design with ease, it can go the whole day on a single charge, and a huge screen. Of course, all these come with their own downsides: the powerful processor and GPU require cooling systems that Dell tried to make as quiet as possible without taking up too much space, which means they had to sacrifice external ports.
The XPS 17's impressive 17" screen is both a bane and a boon: sure it's big and impressive, but its size makes it bulky and almost non-portable.
Acer Predator Triton 500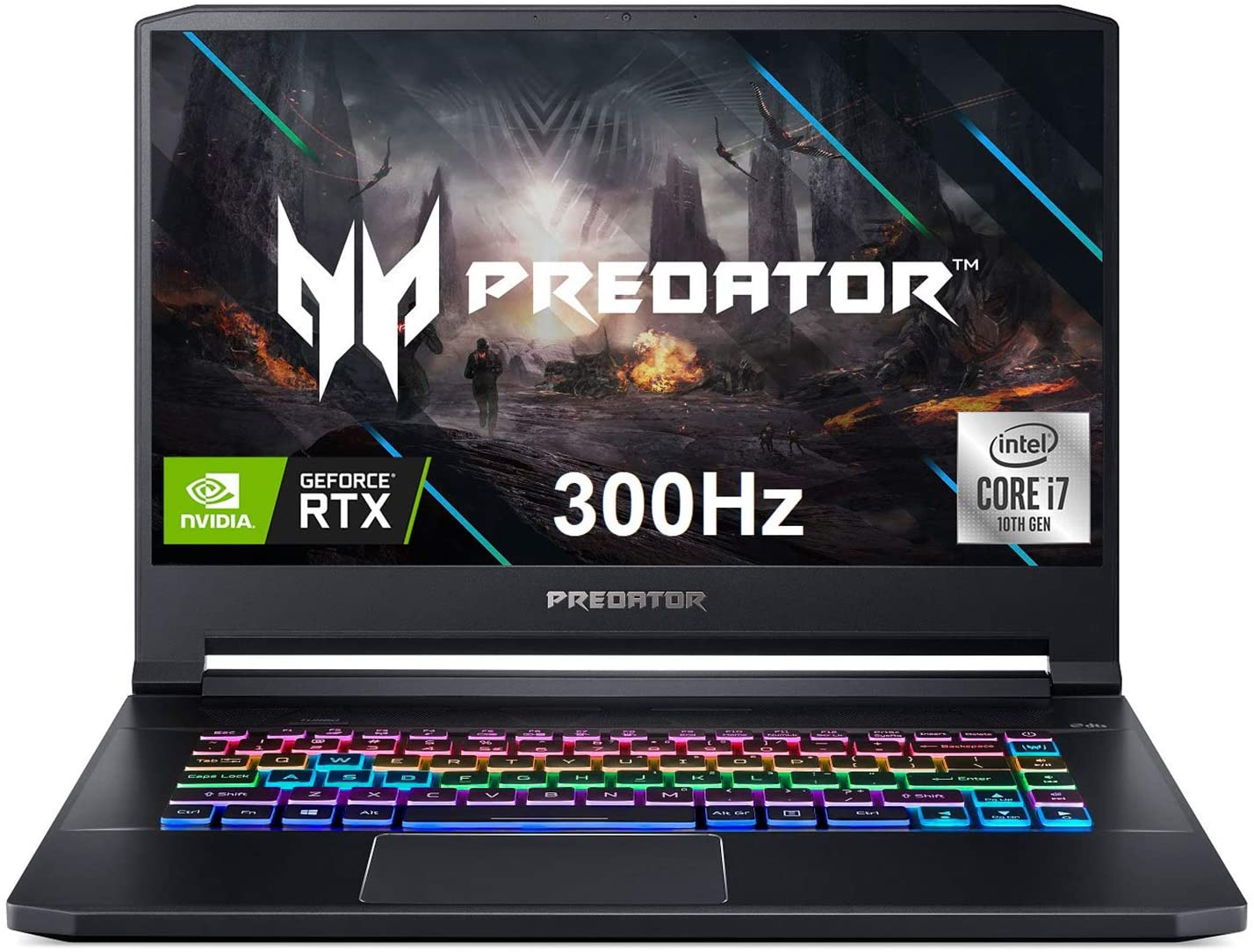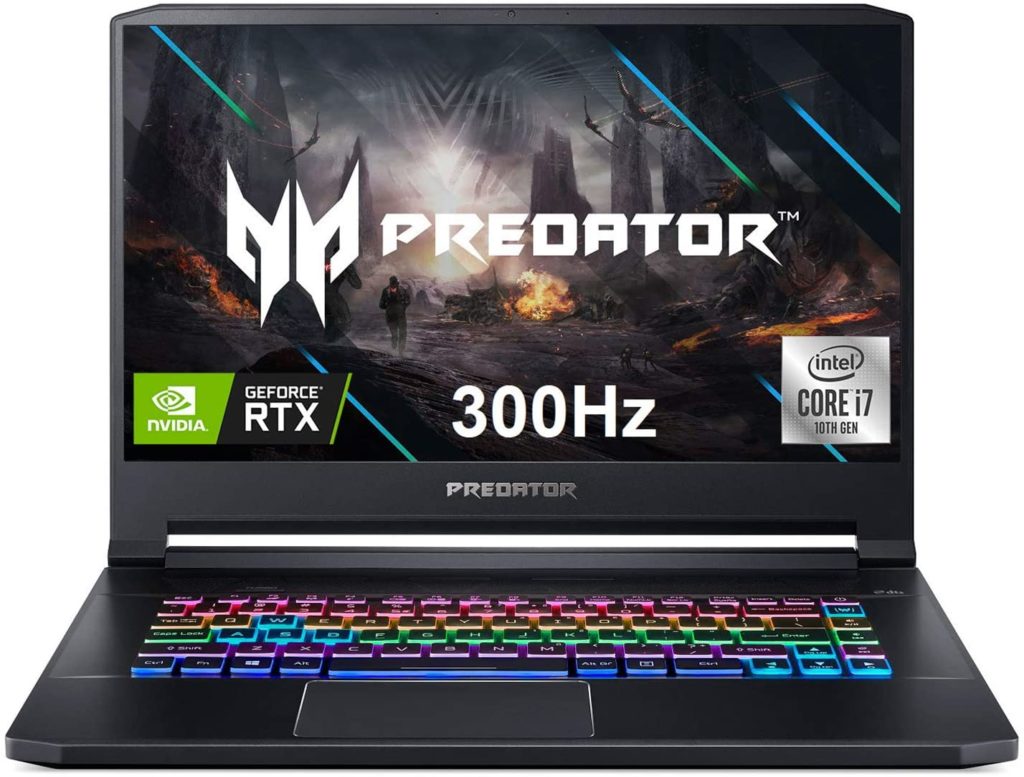 Quick Specs:
9th Gen Intel Core i7
NVIDIA GeForce RTX 2080 with Max-Q GPU
32GB DDR4 RAM
15.6" FHD Display at 1920×1080 resolution with 16:9 IPS
1TB SSD
The triton 500 was built for serious gaming, which explains the RTX 2080 GPU and the 9th Gen i7 processor. Again, these are all great specs and make it one of the best laptops for engineering students, so let's focus on the cons instead.
Despite being in the $2,500++ range, the chassis of the Triton 500 makes it feel like a budget laptop, with many users complaining about the lid being flimsy, making it feel like it was poorly built. The backlit RGB keyboard is pretty, but the awkward layout means you have to adjust the way you type, and did we mention it's in the $2,500++ range? Of course, at that price, you can expect powerful performance for graphics-intensive processes, which it delivers in spades.
ThinkPad X1 Extreme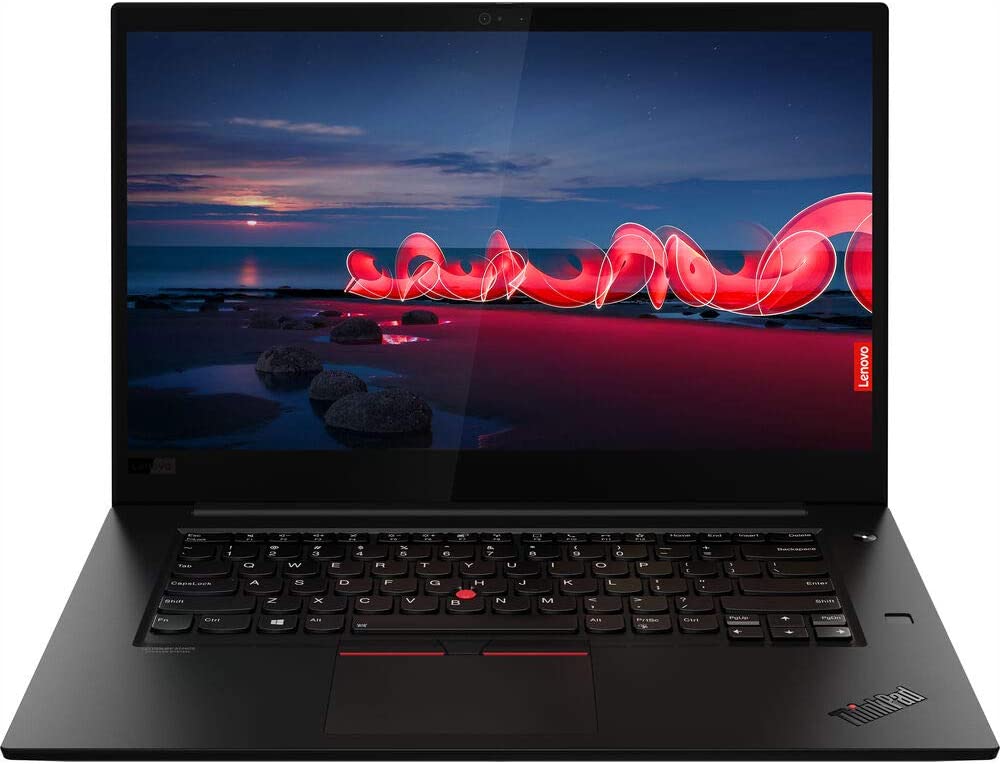 Quick Specs:
10th Gen Intel Core i9
NVIDIA GeForce GTX 1650 Ti with Max-Q GPU
64GB RAM
15.6″ UHD at 3840 x 2160 resolution with OLED, anti-reflective, anti-smudge, touchscreen with Dolby Vision, HDR, and 400-nit brightness
1TB SSD
With its robust carbon-fiber and aluminum chassis, the ThinkPad X1 Extreme just oozes premium aesthetics. Under the hood, everything else backs up that vibe: the whole rig is powered by a 10th Gen Intel Core i9 and the GTX 1650 Ti, while the 15.6" display shows all of your graphic design and 3D models in glorious 4K UHD.
However, all that impressive power and the beautiful chassis makes this laptop heavy; at just over 7lbs, this is the heaviest laptop an engineering student can use, and it's probably not the most practical, especially if you have to run around campus just to get to your next class. But if you're up for the challenge then the X1 is the way to go.
Razer Blade 15 Studio Edition (2020)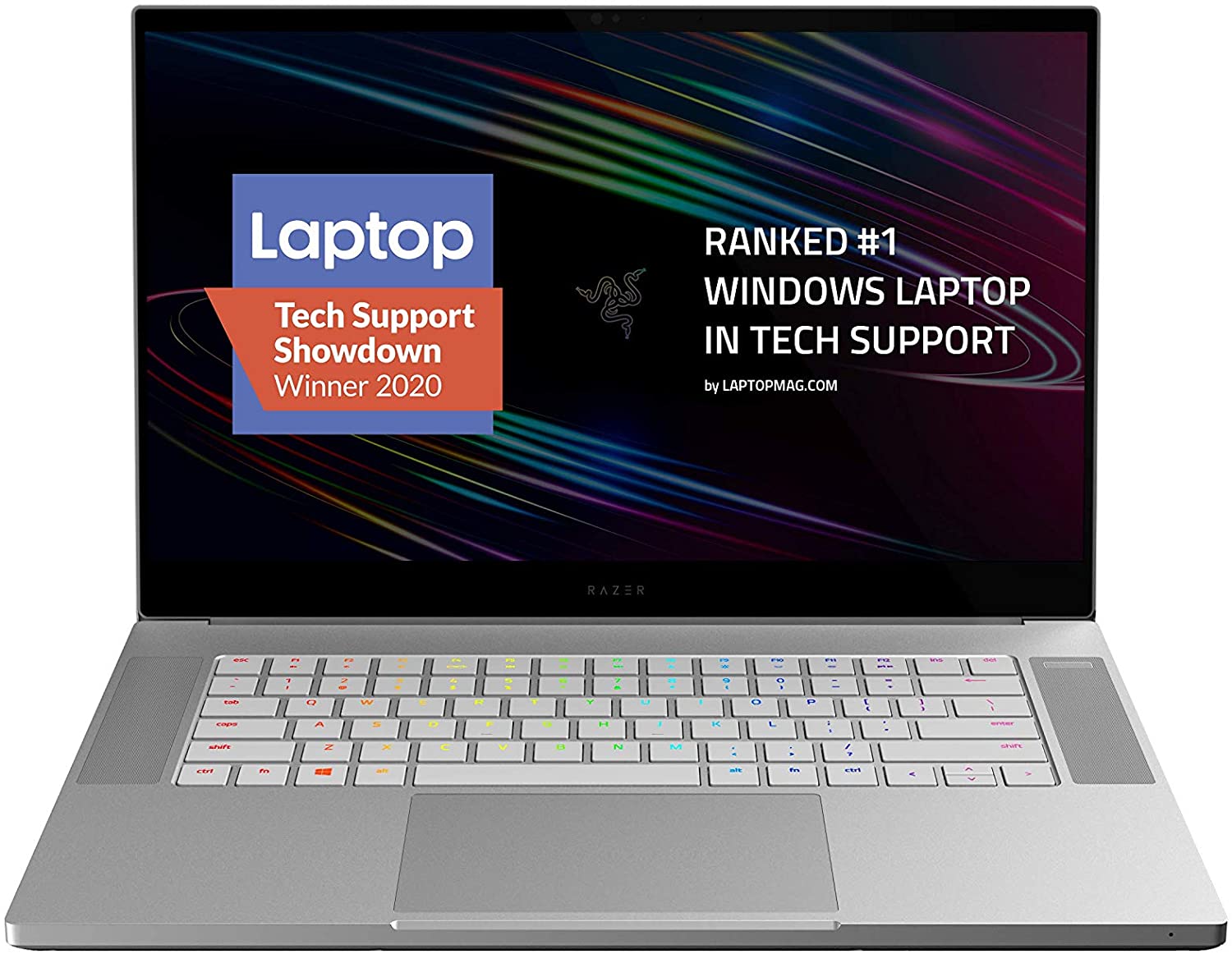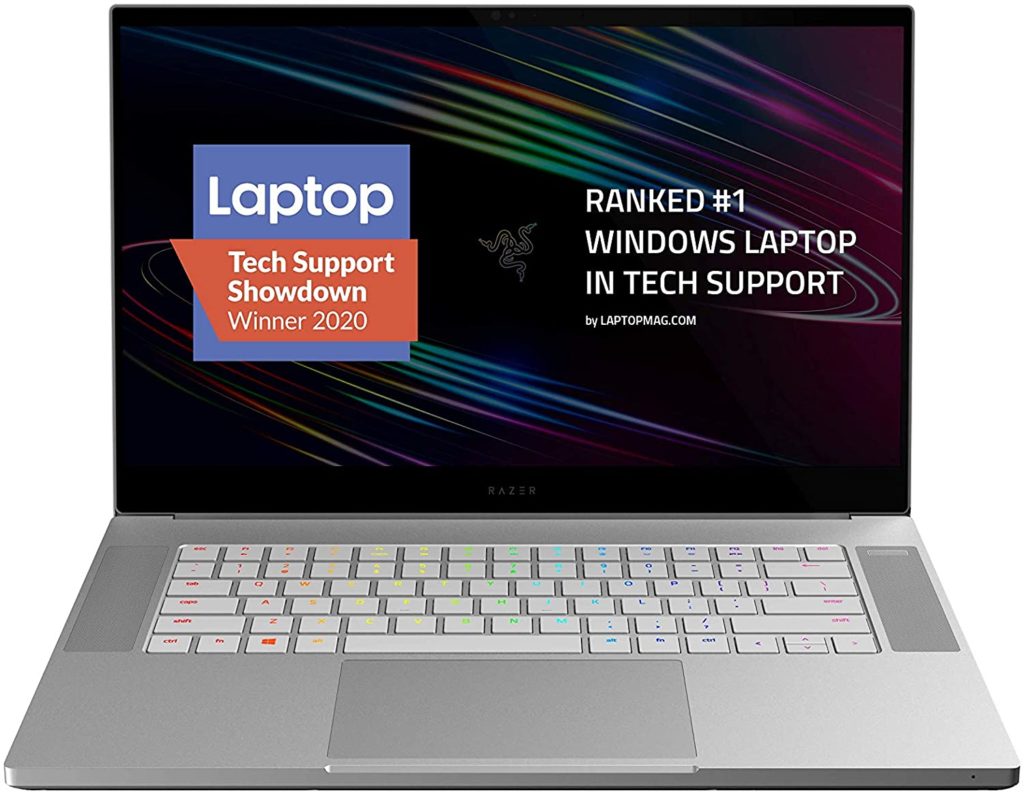 Quick Specs:
10th Gen Intel Core i7-10875H
NVIDIA Quadro RTX 5000 GPU
32GB DDR4-2933MHz RAM
15.6″ OLED 4K Touch 60Hz, 100% DCI-P3, factory calibrated
1TB SSD Storage
The Razer Blade 15 Studio Edition is, perhaps, the most powerful laptop you could get for your engineering studies, for gaming, for 3D design, for video editing, etc. Whatever it is, the Razer Blade 15 Studio Edition is your best bet at running the most graphics-intensive processes possible.
We cannot stress enough just how powerful the RTX 5000 is and how well it renders 3D models; there is no way to downplay or exaggerate just how well this laptop takes on anything related to graphics rendering or processing. It also features a unique vacuum sealed, liquid-filled, copper vapor chamber cooling system so you don't even feel your GPU working overtime.
That being said, unless you're working on extremely complex engineering designs that require both intensive graphics and calculations that require supercomputer-levels of processing, then all this firepower is practically overkill: it's kind of like setting an entire house on fire just to kill a single roach.
Are Apple Laptops Good for Engineering Students?
You might have noticed that we didn't include a single Apple laptop on our list of best laptops for engineering students, and we have good reason for it: we don't think they're appropriate for engineering students.
Now, hold on Apple fanboys and fangirls, I can already feel you frothing at the mouth in anger. Here's the thing: yes, Macbooks are just as powerful, and honestly, just as expensive, as any of the laptops we mentioned here. In fact, a lot of graphic design students and professionals use Macbooks for all of their graphic design needs.
But while graphic design and engineering share similarities, they are not one and the same, and for all their power, Macbooks aren't fully compatible with some of the best engineering software out there. This isn't to say they're not compatible at all: Matlab, Maple, Solidworks, and AutoCAD all have Apple-ready versions, but some of the more advanced programs like Ansys, Catia, and COMSOL to name a few only work on Windows.
You could theoretically download Windows for Mac and just kind of engineer (get it?) your laptop to run these programs, but it's an extra few hours of your day to set up, plus a few minutes of debugging every time you use it. And all for the same price as any of the laptops you'd be getting on the list.
Our advice? Make life simpler for yourself and get a Windows laptop.
Final Thoughts for Engineering Students
We understand some of you are going to be on a tight budget, but if you want a reliable machine that can help you with your studies, then you will have to loosen up the purse strings and shell out serious cash. Sure, you could go for something budget (e.g. these budget laptops for video editing are pretty good, too), but it's going to reflect in your results.