Featured Image from: 9to5Toys
As soon as I bought my first house, I've kept it, my belongings inside, and my family members safe by installing enough security measures: from high-quality deadbolts, to opaque curtains for the evening, and a home alarm system for when everyone's at work or school or when we're out for long periods of time.
But until Wi-Fi security cameras came along, I never really saw the point of installing security cameras. Imagine this: you're out on a vacation for the weekend and all you have to protect your home are the locks on your doors and windows and your CCTV camera. A group of burglars come, pick your locks, and start stealing your hard-earned belongings. Your camera records it into a recorder in a small room in your house, sure, but when you get back, all your camera tells you is everything you already know. The burglars have masked faces, so police can't identify them, and they're smart enough not to park the car in front of your house, so you have no way of identifying who they really are.
Wi-Fi CCTV security cameras are the much better option than your average CCTV cameras. Not only should the sight of them deter criminals from trying to trespass your home, but they also have the ability to let you know what's happening at home by notifying you through your phone. Thanks to these budget Wi-Fi security cameras, however, it's possible for you to secure the most vulnerable parts in your home and see if your home is secured even from far away.
Price: $39.99
Unique Selling Feature: At its price, it provides the best video quality for the best value, important for when you want a clear facial recognition when playing back your video. This model can turn up to 350 degrees and zoom in with a few taps of the Wansview App.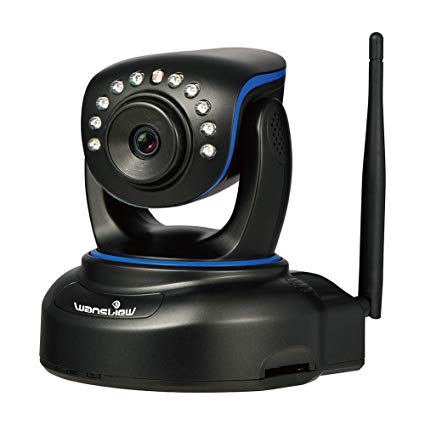 Pros: The app is accessible for both Apple and Android users. Based on user reviews, it's pretty quick and easy to setup. Its video quality helps especially when at night: it has a night vision of up to 20 feet, but still has a clear view.
Cons: Compared to the other cameras in the market, 20 feet isn't very remarkable. And while you can connect to your feed via apps, it's not compatible with other smart home products.
Price: $37.98 (but $50.96 for the camera + a MicroSD card)
Unique Selling Feature: A Gearhint.com favorite, the Wyze Cam Pan provides everything you need for excellent surveillance in your home. It's the jack of all trades in this list, not topping most of the factors but still providing enough good quality specs to provide an ounce of safety to your home.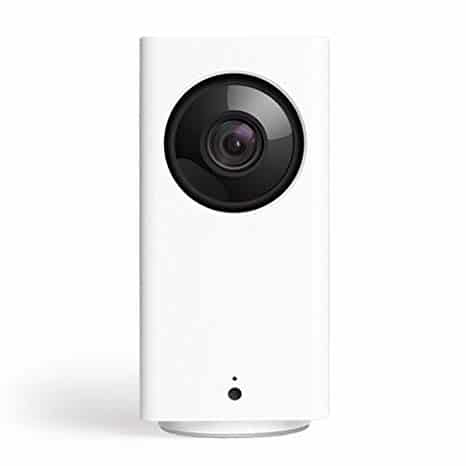 Pros: It's the only budget security camera under $50 in this list that is compatible with Amazon Alexa, allowing you to control the camera using voice control. It also provides two-way communication: you can hear the people the camera is recording through your phone (via the Wyze app) and you can also speak to them via the speaker system installed in the camera. It has a 360-degree rotation and can detect and record motion and sound. It provides a lot of features, all for under 50 dollars.
Cons: Despite its features, the Wyze camera is still lacking in some features. Some users have reported some network security concerns. As an affordable camera for homes on a budget, it doesn't have the same network security provided by heavier, more high-end camera models. Also, Wyze may still need to work on their motion alerts, as some users found that it's not as effective as they expected it to be from time to time.
Price: $39.99
Unique Selling Feature: This performs the best as an outdoor and night vision camera. Its night vision camera extends up to 65 feet, useful for range and if you want to cover your home with less cameras.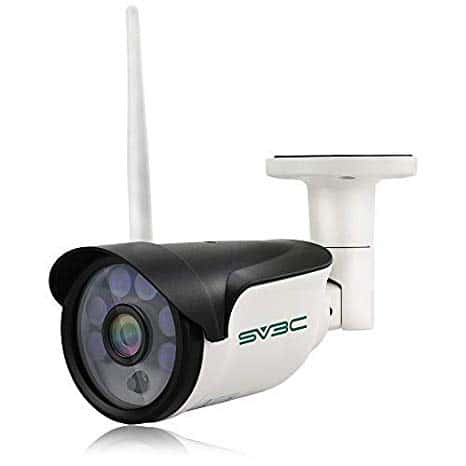 Pros: This camera provides 960P resolution at the price of an average 720P. That good quality, coupled with its long night vision range, provides you with a heightened sense of security knowing that factors such as light and distance won't affect the clarity of your feed.
Cons: It's the only camera on this list that doesn't provide two-way communication. You can hear what the people being recorded are saying, but you can't speak to them. Also, the app to access the video feed are available in both iOS and Android, but you can't access the App through your Mac. That means you are limited to your own iPhone feed. It is also not compatible with smart home devices. The default settings are in place, but you may find it difficult to adjust the settings to your preference.
Price: $39.95
Unique Selling Feature: Another jack-of-all-trades addition to this list is the TBI PRO Camera.
Pros: Compared to the other cameras listed, this one is the fastest to install and setup. While it only offers the 720p, the device is easy to use via an iOS or Android app.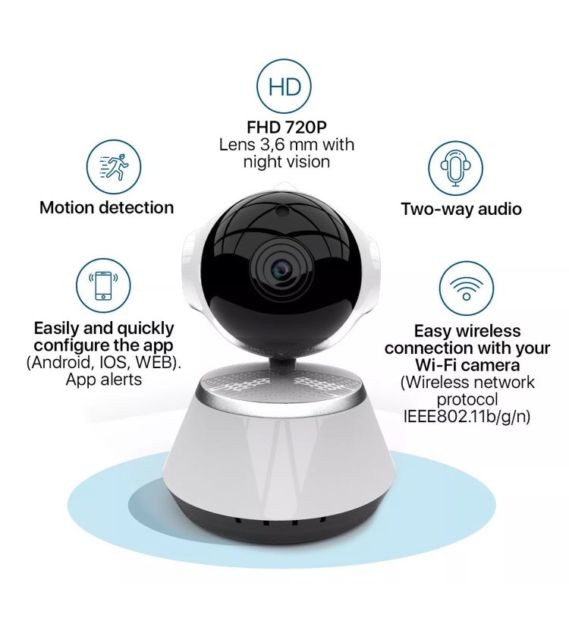 Cons: Being the jack-of-all-trades can be both an advantage and value for your money or a disadvantage. In this case, pitted against the other three cameras on this list, it becomes a disadvantage as it has no extra features that make it stand out. It's slightly similar to the Wyze Cam Pan, but the Wyze Cam offers more features for less.
Choosing Affordable Wi-Fi Security Cameras
Many people don't believe in buying cheap cameras – and by cheap, they mean something around the price range of $30 to $50. Some people believe that all cameras around this range are prone to hacking – that is, criminals attempting to enter your home unseen can try to hack into your camera's Wi-Fi and see your home from the inside and disable your cameras so you wouldn't be notified if they break in.
While it's true that some low-quality cameras in the market exist, the cameras we've put on are list are quality products that can protect your home and give you a sense of security knowing that you always have your eye on your valuables, which includes both the expensive items you have at home or the people staying in your home whether or not you're away.