Since September 2018, Apple has discontinued selling the iPhone X on its official website. While you can still buy refurbished iPhone X models on the Apple Store and newer models in some online and physical store sellers who may still carry the model, Apple has since moved on to focus on its latest models like the iPhone XR and the latest iPhone 11.
The fact that the iPhone X isn't on the Apple Store anymore doesn't change the fact that you spent almost a thousand dollars on your iPhone X two years ago. It's an investment, especially if you're the type of person who uses iPhones until its quality starts to go downhill rather than pick up the latest iPhone each time a new model comes out. And it's an investment you should be willing to protect.
You could always buy a phone case from the Apple Store, but the cheapest case for the iPhone X on the website starts at $40. Sure, it could be another necessary cost to protect your phone, but why buy an expensive case when these iPhone X cases on our list cost $25 or less but still get the job done?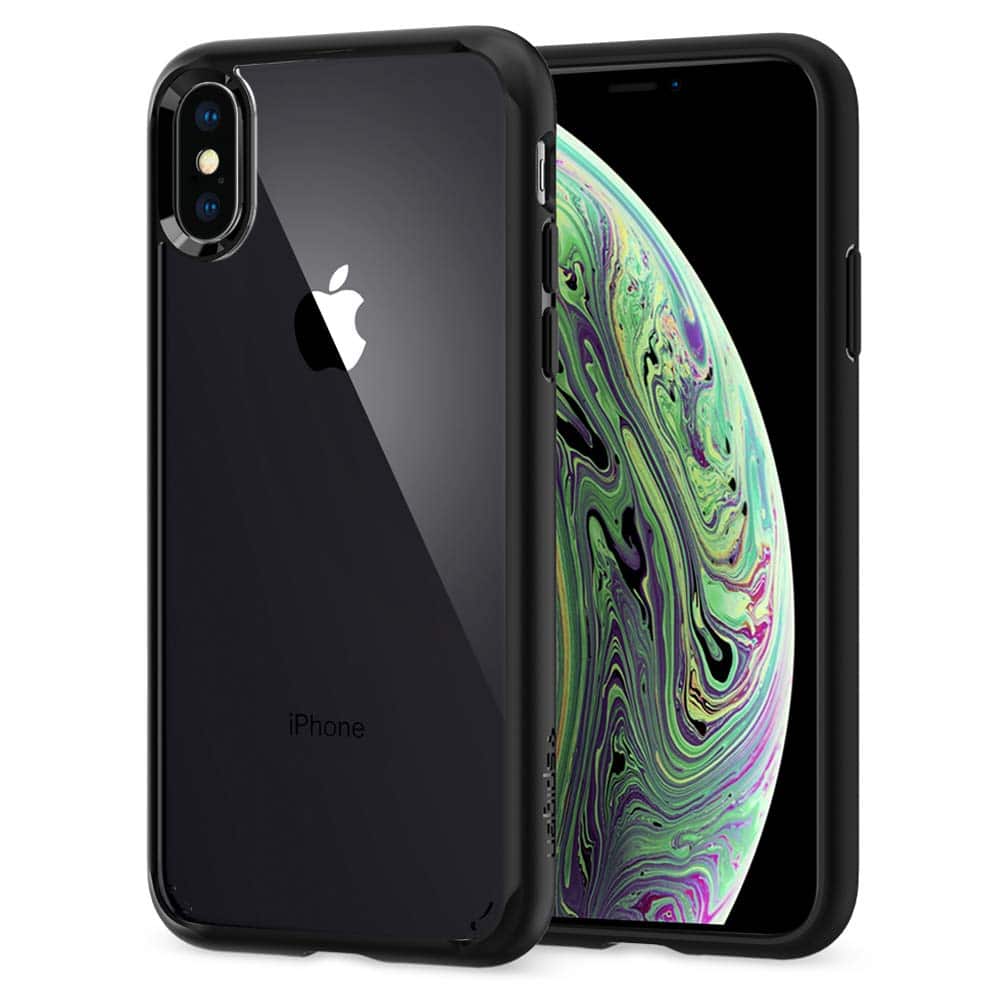 Price: $11.99-$12.99, depending on the design
Spigen's Ultra phone case is designed with a hybrid design: the rigid back protecting the phone's glass back side, and the flexible bumpers providing a cushion to soften the blow of dropping one's phone. The back of the phone is a clear glass that can display the phone's exterior design, but the phone case's bumpers come in five styles (crystal clear, matte black, red, rose crystal, and space crystal). It's compatible for both the iPhone X and the iPhone Xs Case, though given the similar size and model of both phones, most iPhone X cases in the market have this feature.
The phone case boasts military-grade air cushion technology. That doesn't mean you should be dropping your phone several times a day just to test out its effectiveness (which could wear out the case and eventually could damage the phone), but it does give you peace of mind knowing that the feature is there when accidents happen.
I'm personally a fan of transparent phone cases because a selling point of most smartphones after 2017 is its stylish design. However, a lot of low-end clear cases tend to yellow pretty quickly, so instead of a clear version of your phone, you see an old-looking yellow-tinted version of your phone. Spigen, however, claims that their case provides long-lasting clarity and resistance to yellowing. I'm skeptical that it can totally prevent fading, but it may last longer than the cheaper cases out there.
The phone case supports wireless charging as the back of the case allows for wireless charging accessories to reach the phone. This is partly due to the fact that, despite its quality protection, the phone case only adds a fraction of an inch (0.14 inches, to be precise) to the phone's thickness.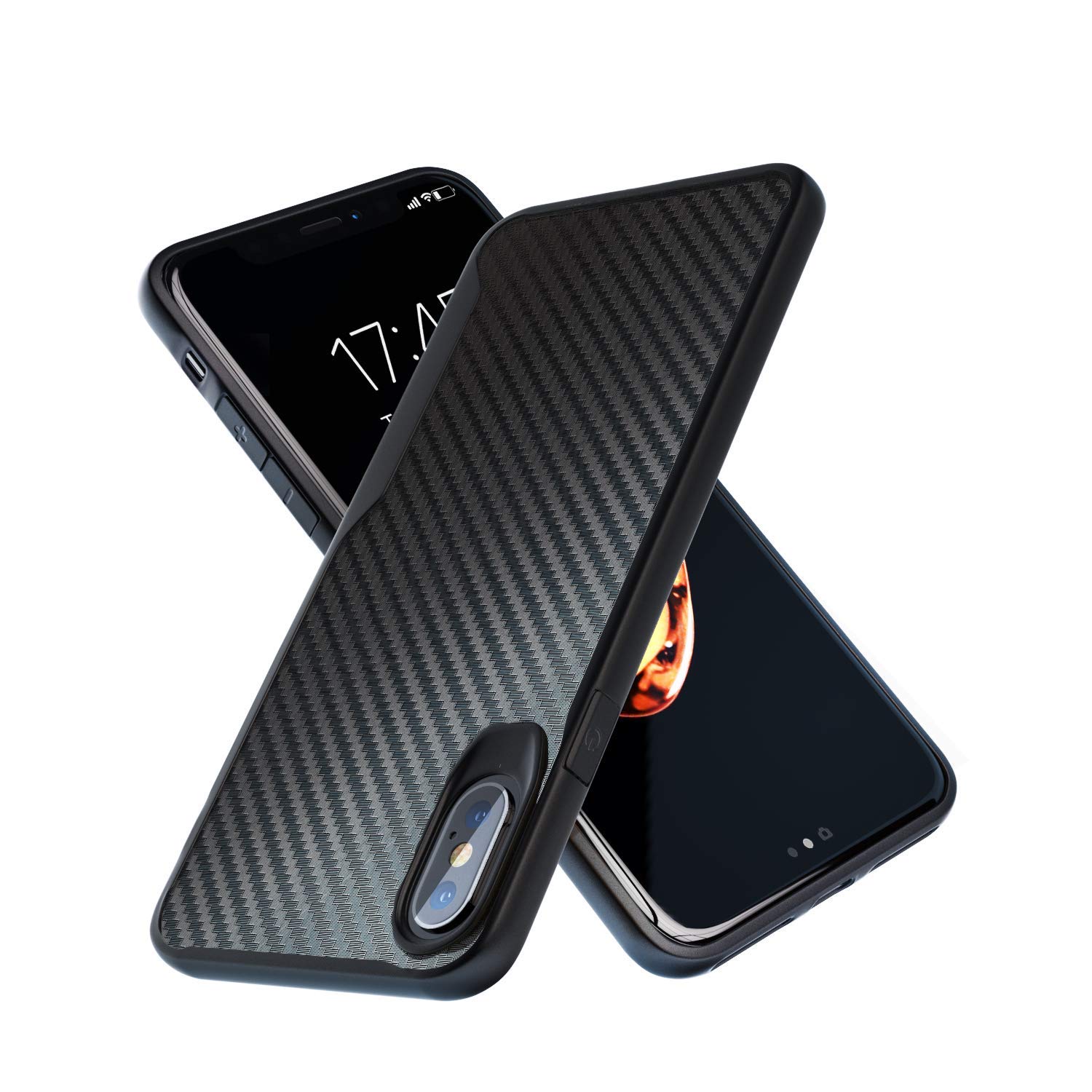 Price: $13.85
Available in three colors (black, red, and rose gold) for phones from the iPhone 7+ to the S8, Kitoo's iPhone case is perfect for the user looking for a simple design, affordability, and protective features such as shockproof, scratchproof, and more.
It isn't a transparent case that can show off that iconic Apple logo, but it still provides a chic, stylish, and ultra slim design with a smooth carbon fiber finish. The case has been tested to withstand 10-foot drops with no damage despite its light and thin design.
The phone case is easy to install and remove, but this is unnecessary to remove when charging since it does not interfere with wireless charging. Overall, it's a phone case that has more to offer in terms of protection and features over design.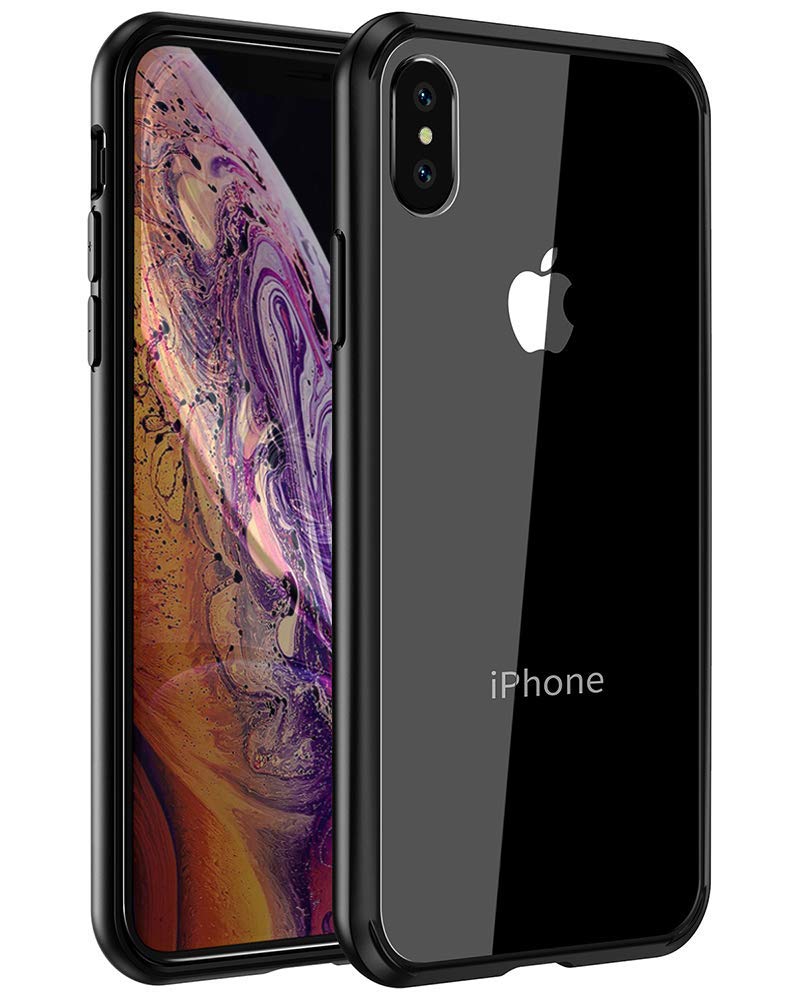 Price: $9.99
Mkeke's iPhone X Case is similar to Spigen's case but offers five different colors (black, blue, clear, green, and red) and a one year warranty for a refund or replacement for any quality issues. Its bumper is made with soft and flexible TPU for shockproof cushion and a hard PC back for anti-scratch resistance. The bumper includes four air space cushions in every corner for high-grade drop protection. It also supports wireless charging.
Overall, it's very similar to the Spigen but is cheaper, provides different colors, and comes with a warranty. It's a cheaper option for those looking for the most affordable but quality phone case they can find in the market.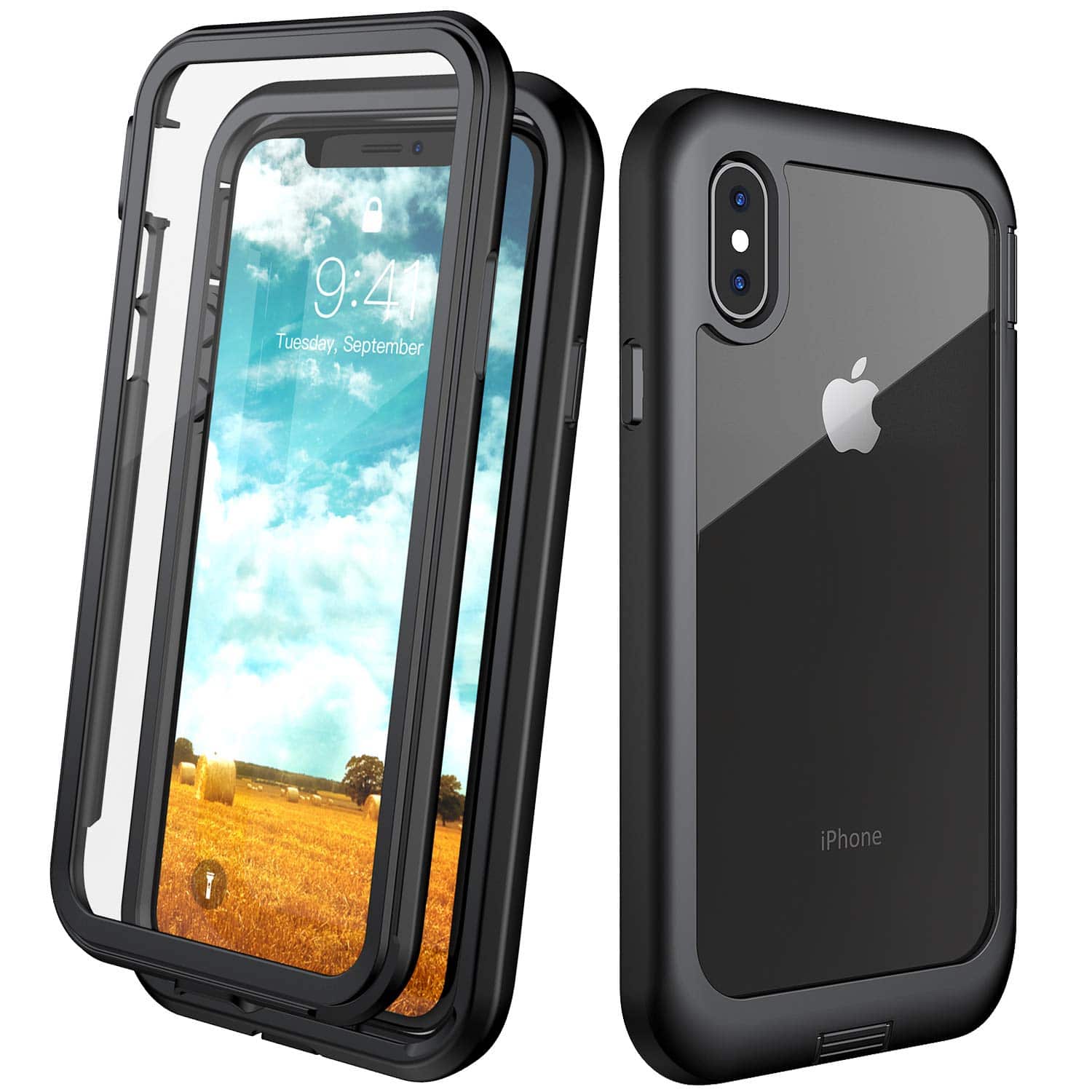 Price: $23.96
The most expensive product on this list, Eonfine's case provides heavy-duty protection as it provides cover for both the front and back of the iPhone X. The phone case meets Military Grade 810.1-G Compliancy and can withstand the shock of drops up to 3 meters high. Unfortunately, it only comes in one color (black), but it has a clear back to display the iPhone X's design. And given its high-quality protection, it's perfect for those who care more about protection than design.
The case is made with soft TPU and a hard PC on both sides with a screen protector to protect cracking. And despite the 360-wraparound of the phone, it is still compatible with wireless charging. And to ensure users of the case's quality, Eonfine offers a year-long warranty with a full refund or replacement policy for quality defects.
It's the ideal product for users who are always at risk of damaging or dropping their phone. So, if you like to exercise, travel, or go outdoors with their phone in their person. Aside from the fall damage, the 360 degree protection can also protect your phone from the dirt, scratches, and other debris that can affect the look and use of your phone without sacrificing user experience.
While it may seem like the practical choice to invest more to protect your phone, there's no need to spend a lot on a phone case when an affordable one can provide the same level of protection as more expensive ones.