For every home that has a computer set, laptop, camera, or any device that can take or store photos, nearly every home has a printer. Whether it's for printing your homework or saving yourself a trip to your local photo store and printing your own photos, a printer is a staple in families who want the convenience of working and printing both their papers and photos from the comfort of their home.
Back when I was in high school and lived with my parents, they bought a budget all-in-one printer for their, my, and my sisters' printing needs. It did the job done and gave quality prints until it broke down, but the one problem was that it always had to be connected to the computer or laptop to print. And because it was such a hassle to disconnect the printer from the computer and plug-in our own laptops, we ended up having to send our files to the home computer to print, which was old and relatively slow.
Since then, I've found that wireless photo printers are extremely convenient for homes that have multiple users that need to print or if you don't have space to keep a computer attached to the printer. I've found that the installation process requires a bit of work, but once you've installed your device, printing becomes easy and convenient even when you're not next to it.
So, for those of you on a budget looking for printers that provide good photo quality, these are some of the best wireless printers under USD 100.
HP Deskjet 3630 Wireless Printer
Unique Selling Points
At $82.94 on Amazon, the HP Deskjet 3630 may be the all-in-one printer you're looking for. It prints, scans, and copies, saving you the need to buy additional equipment to handle your documents. It can connect to up to three devices and works both on wireless and USB cable and is compatible with computers, tablets, and even mobile phones – assuming your phone has the capability to read and print files.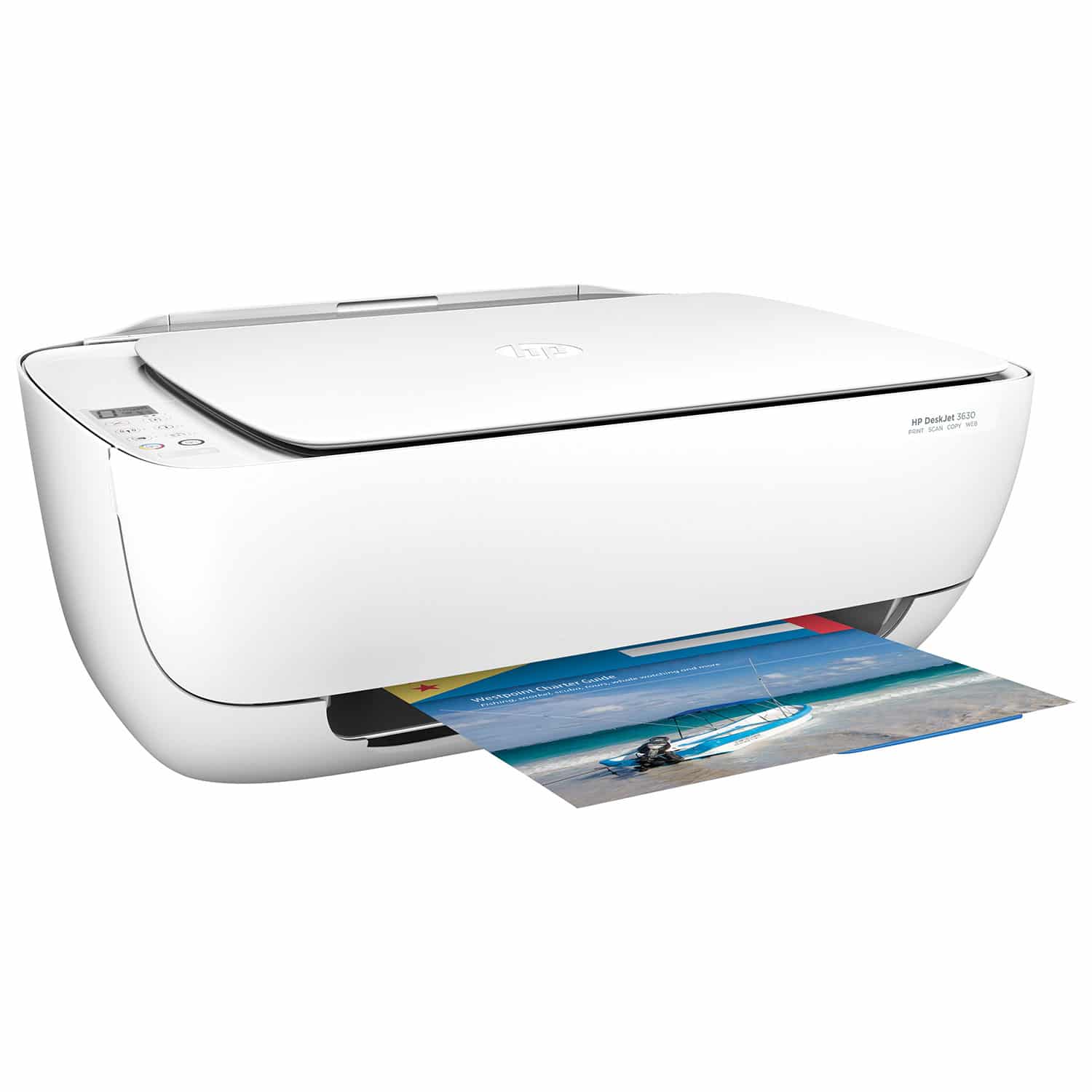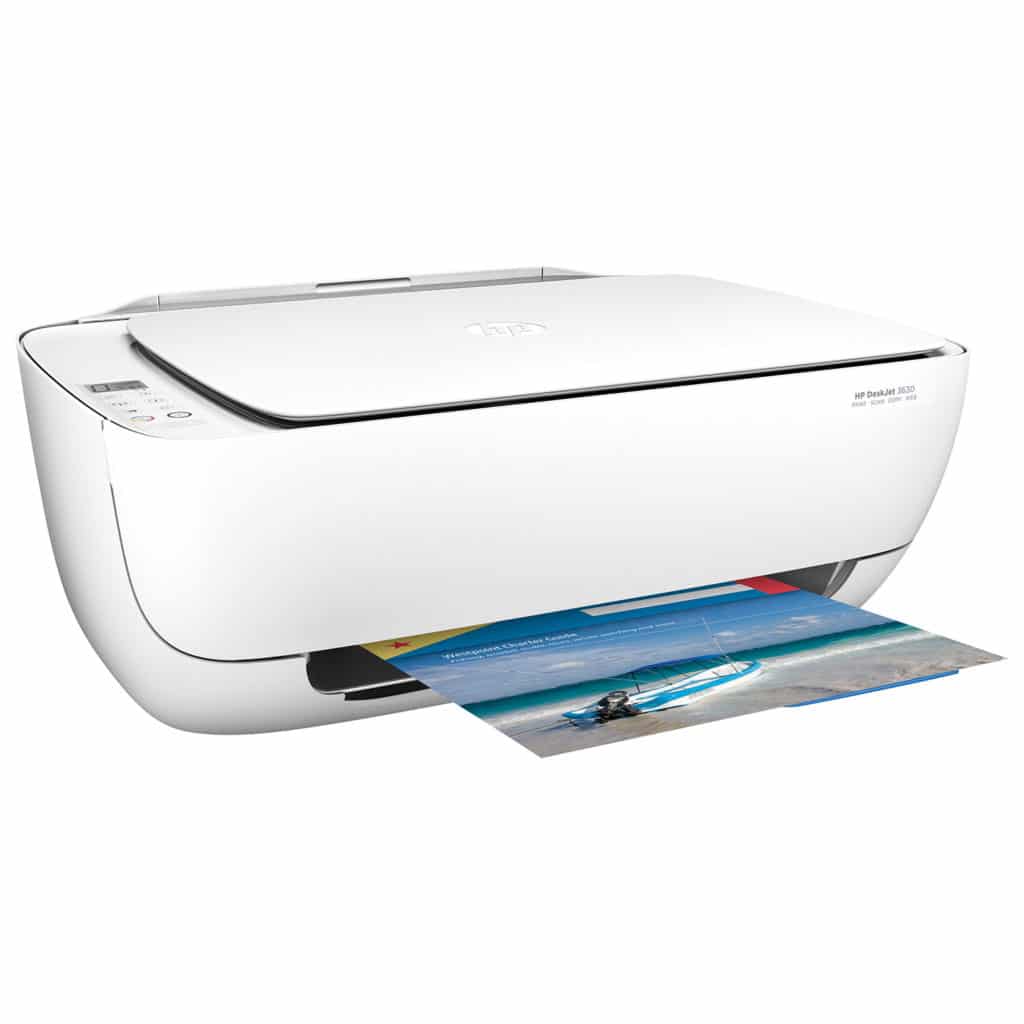 For a budget printer, it's relatively quick as HP claims it can print 20 pages a minute. All these features are available in a printer that, although can take papers up to the Legal size, is compact enough to save space.
Buying the printer from the manufacturer will get you the printer, a black and tri-color cartridge (which will get you around 100-135 pages), and everything you need to install your devices via Wi-Fi or USB.
Pros:
Provides so many features asides from printing
Compact and provides quiet printing
Good for home use
Cons:
HP cartridges are a bit on the expensive side, which cancels out the whole point of buying a budget printer.
Handles only basic paper types.
Canon PIXMA TR8520
Unique Selling Points
A little over a dollar away from $100, the Canon PIXMA TR8520 may be one of the best budget printers that have everything you're looking for in a photo printer. A printer, scanner, copier, and fax machine all in one, it gives you a bang from your buck. In fact, it's one of PC Mag's Editor's Choice in budget printers.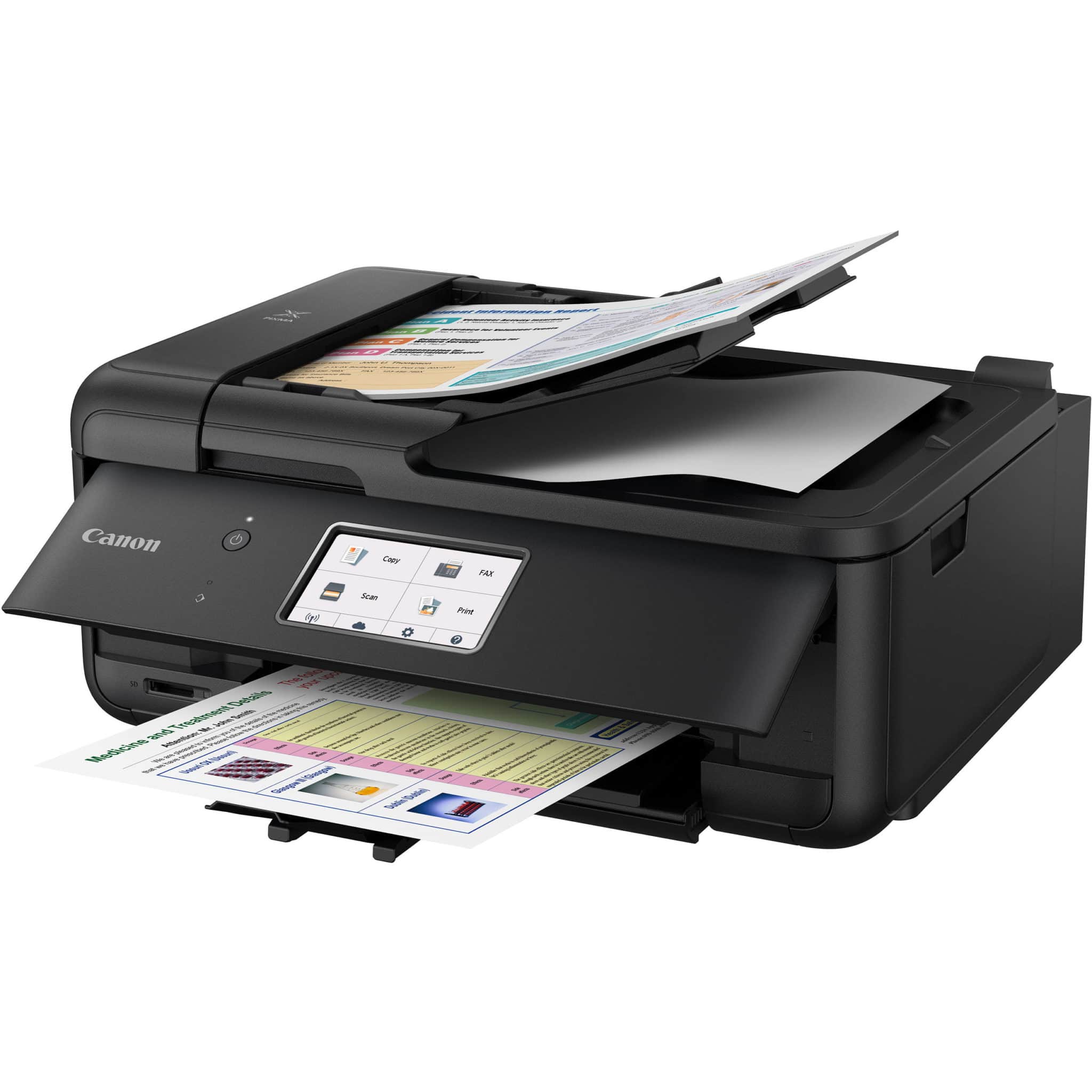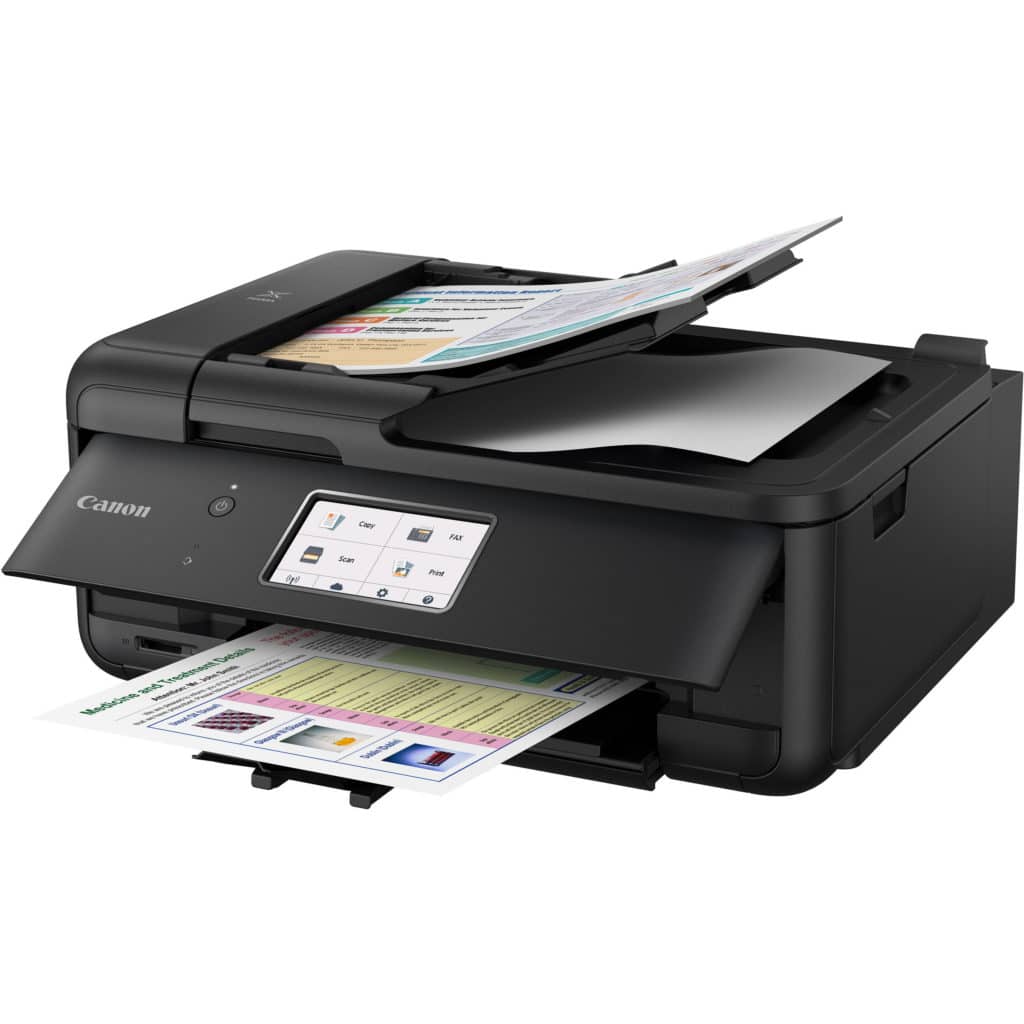 This model focuses on both document and photo printing, providing you with high-quality printing results. Its memory capacity can print up to 250 pages. You can choose to print via wireless connection or connect it to a cable.
If you buy it from Canon via Amazon, you have three bundle options: the printer (and everything you need to setup cable or wireless connection); the printer and ink bundle; or the printer, ink, and glossy photo paper.
Pros:
Great for home or home office uses
Includes four tools in one: printer, fax, scanner, copier
Wireless works with Wi-Fi, Bluetooth, Google Cloud Print, and other connections for smartphones, tablets, computers, and other compatible devices.
Cons:
The printer has a front flat stick out if you want to print. The need to take it out cancels the feature of printing while at a distance from the printer.
Its "Auto Print" feature requires you to sort of wake up the printer when it's on but hasn't been used for a long amount of time, requiring you to actually go to the printer before printing instead of just automatically printing.
Brother Compact Monochrome Laser Printer HL-L2350DW
Unique Selling Points
The Brother HL-L2350DW is cutting it close with a discounted price of $99.99, but with its Amazon's Choice title, its #1 position under the Laser Printer category, and its relatively high customer review, it may be the best printer worth your money.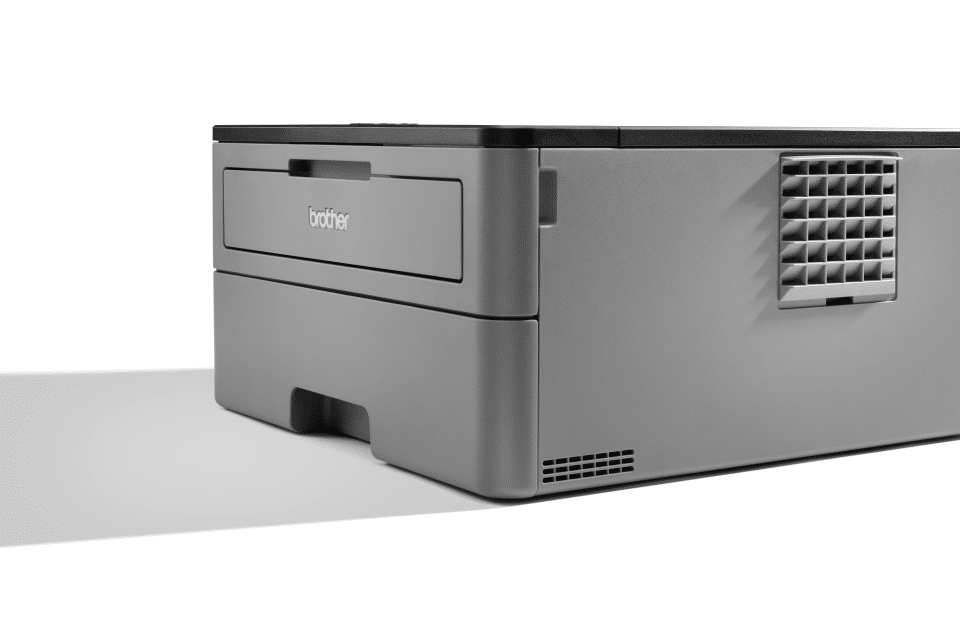 This model is the latest of a series of Brother Printers. It is more affordable than the HL-L2340DW or its XL Version, but in terms of printing, you get a highly productive unit that works well at home or in a small office. It prints up to 32 pages a minute and works well for up to two devices.
Pros:
Offers automatic double-sided printing feature – a feature you can't find even in some high-end printers
Has Amazon Dash Replenishment, which measures when your toner levels are low and orders more for you.
Cons:
Optimized for document purposes, as this does not have colored printing
Not recommended for people who want to print colored text or pictures.
Brother MFC-J480DW
Compact, easy-to-connect, wireless – Brother describes their MFC-J480DW model as an all-in-one printer worth $79.99.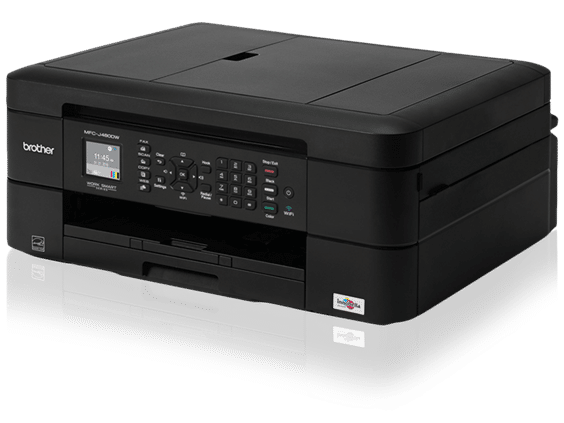 The model offers additional features such as automatic double-sided printing and can hold up to a hundred sheets of paper without the need for monitoring. Overall, it's a pretty
Pros:
Suitable for home, home office, or a small business setting.
Includes a one-year limited warranty and free phone support
Cons:
Has a lower recommended monthly print volume compared to other brands
Output paper capacity isn't as great as the maximum paper capacity, requiring you to monitor your printing if it reaches over 50 pages.
Whatever your preference or use for your printer, make sure you consider quality and purpose as well as price. If you're starting a medium-sized business, you will need a more expensive model to meet the needs of your employees. However, small businesses, home offices, and personal use won't be printing all the time, so focus on long-term durability. Also, be careful when choosing between colored and monochromatic printers. If you're looking to print documents exclusively, it's better to choose the unit optimized for it. However, if you're planning to print your own photos, choose a printer with reviews pointing towards its ability to print photos.