Thanks to the USB-C cable, gone are the days where plug-in failures were the norm thanks to orientation issues. With the USB-C, devices can also benefit from the USB 3.1's blazing connection speeds, something that the latest Android smartphones support. In fact, more and more manufacturers, from Google and Samsung, to LG and Oppo, are incorporating the USB-C port into their flagship devices specifically for the USB-C's reversible connector, with many units being supplied with a USB-C cable right out of the box.
Of course, this doesn't account for human error. More often than not, USB cables are one of the first things smartphone users either break or lose, which is why it's probably a smart idea to have a couple of spares lying around. What if you have an older device? No problem, the USB-C can still be used with older ports with the help of an adapter.
When it comes to USB-C cables, connectivity is the name of the game. Here, we've compiled a list of some of the best USB-C type cables under $10.
Cable Matters USB 3.1 C to A Cable
Thick and sturdy, the black Cable Matters USB 3.1 C-to-A Cable provides users with fast and reliable data syncing and charging, as well as offering backwards compatibility for people still using the old USB-A ports. As its name suggests, the Cable Matters USB 3.1 C-to-A Cable is fully USB 3.1-compliant, meaning it can support transfer speeds of up to 5gbps. Attach it to a fast charger, and this cable can charge phones and other smart devices at blistering speeds, cutting down charging time to the minimum manufacturing standard.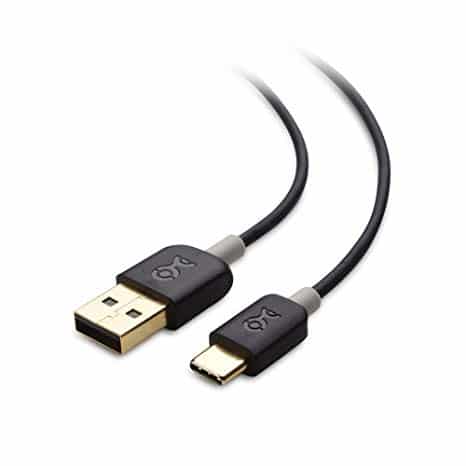 The Cable Matters USB 3.1 C-to-A Cable is 3.3 feet long, which provides for decent length, although some people might find it a bit short. Never the less, with its fast connectivity and charging capabilities, as well as a lifetime limited warranty, it's a pretty good purchase for its price.
Price: $6
Nekteck USB Type-C Cable
Speaking of durability, the Nekteck USB Type-C cable probably takes the cake, thanks to its solid, double-braided nylon design that prevents unwanted knots, curls, and tangles, which help extend its life span. The cable is then reinforced with some good ole fashioned aluminum shielding, just to bump up the durability to 11. It's been rated durable for up to 10,000 uses or more, depending on user care.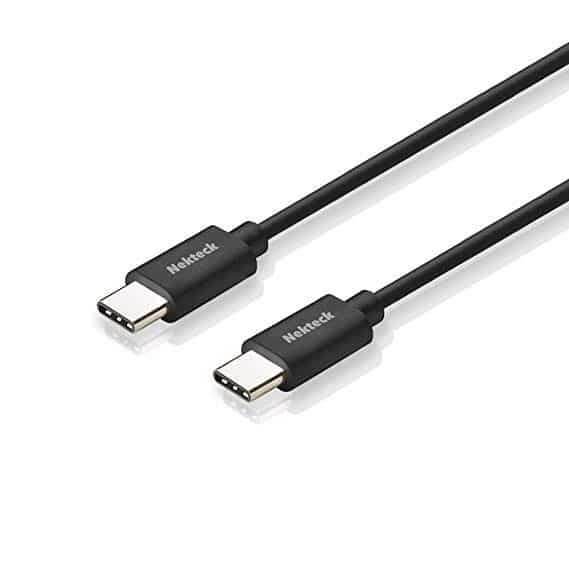 It's compatible with all devices that have the USB-C port and supports fast-charging with a maximum 3.0A output across most devices. Much like the Cable Matters USB 3.1 C-to-A Cable, the Nekteck USB Type-C is 3.3 feet in length, although with the amount of protection you get, it's not the worst trade-off.
Price: $6
Tronsmart USB-C cables
They say good things come in threes, which is why Tronsmart came out with this handy-dandy three-pack of USB-C cables in varying lengths: 1 foot, 3.3 feet, and 6 feet. All cables are USB-C to USB-A and are USB 3.1-compliant, allowing them to transfer data up to 5gbps.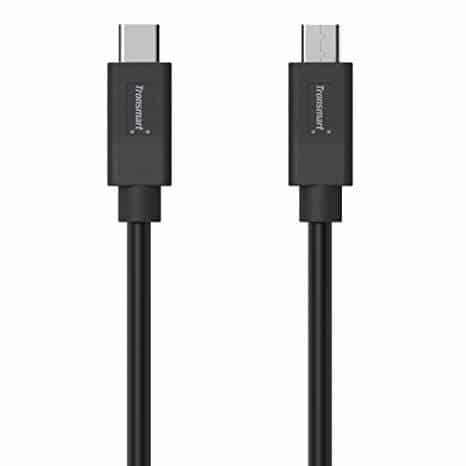 With their braided nylon exterior and gold-plated connectors, the Tronsmart USB-C cables are pretty sturdy. If you somehow find a way to mess them up, doubtful as it may seem, don't worry: all the cables come with an 18-month warranty.
Price: $8
See it on Amazon
Ravpower C to C Cable
With a C-to-C cable, users can charge, sync, and transfer data between two USB-C devices, and no one makes better C-to-C cables than Ravpower. Their C-to-C cable connectors come in a tough casing made of anodized-aluminum, ensuring durability and reliable connectivity.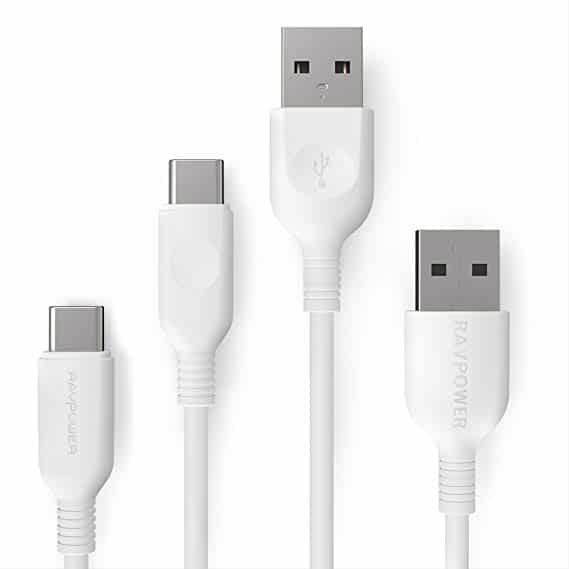 With the USB-C brick that comes in every Google Pixel box, the Ravpower C-to-C cable can also be used to connect to MacBooks. I'm not saying this can lead to world peace, but hey…
The USB 3.1-compliant cable offers maximum charging speeds for most phones, as well as data syncing up to 5gbps. Ravpower offers two types of C-to-C cables: 3 feet and 6 feet. Both are covered by an 18-month warranty.
Price: $6.99
Now, I'm of the belief that the best USB type C cables should be under $10, but if you're feeling fancy and want to splurge a bit, here are some recommendations:
iOrange USB-A to USB-C cable
Guaranteed to be tangle-free, the iOrange USB A-to-C cable is kind of like the bizarro version of the C-to-A cable, only this one has reversible connectors, so you'll never know the frustration of inserting it the wrong way. It data syncs up to 480Mbps and is nylon-braided to ensure durability. It supports fast charging for most smart devices, clocking it at a maximum 2.4A output and has a built-in flashing LED in the connector to indicate when your device is charging or when your device is fully charged.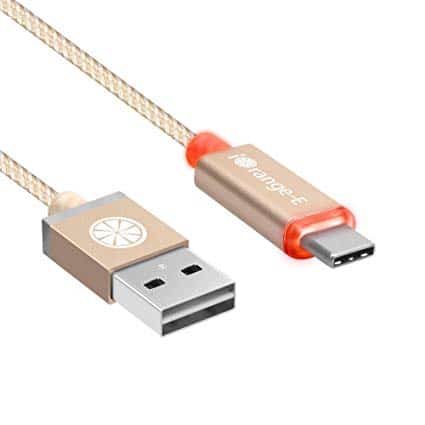 It usually comes with a gold finish, but the iOrange USB A-toC cable also comes in black. It's covered by a 12-month warranty, and is 6.6 feet long.
Price: $11
Google USB-C to USB-C Cable
This minimalist USB C-to-C cable from Google is a no-frills, straight-to-the-point connector with reinforced plugs made of rubber and a tapered neck. It delivers 60w to 3A output for fast charging, and is capable of data syncing of 480mbps to 10gbps, depending on your device and charger. It comes in at 6 feet, and is covered by a 12-month warranty.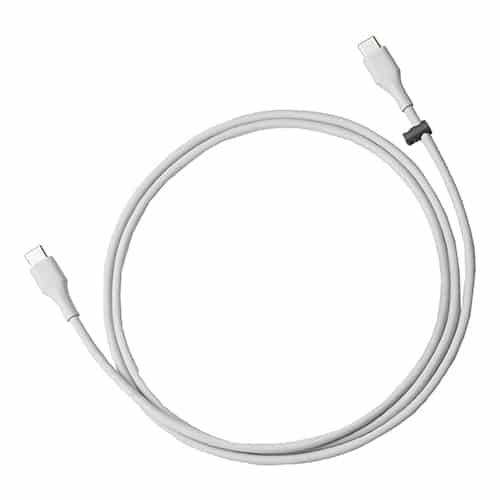 It also carries a fairly hefty $20 price tag. Is it worth it? Well, it's reliable, fairly tough, and fast, although you can probably find a cheaper cable with the same functionality.
Price: $20