In the digital age, anything below a 1MBps internet connection is glacially slow, what with our need for constant streaming of data. However, with faster internet speeds comes a higher requirement for equipment, not the least of which is a decent wireless router. However, routers don't come cheap, especially ones that can support GBps connections. Fortunately, there are cheaper options that could provide you with a decent connection, but a few caveats:
When it comes to finding a router, you'll need to keep a few things in mind: first, most wireless routers will have a published "speed" on the box. But remember: the router will only go that fast if it's operating in the most optimal conditions; most of the time, routers are not in optimal conditions, so the speed on the box won't necessarily be its true operational speed. Which isn't to say it won't be fast; just manage your expectations about it.
Secondly, while this list covers the best routers under $50, take note that they're a mostly single band. Single-band routers will definitely have a more limited bandwidth than multiple band ones. But then again, you get what you pay for.
Finally, while these are the best routers under $50, they're still budget routers: these are designed for simple applications that are meant to provide a steady internet connection rather than a fast internet connection. Again, something to keep in mind.
Now that we have those caveats out of the way, here are our picks for the best routers under $50 in the market today.
TP-Link AC1200 Wireless WI-Fi Dual Band Fast Ethernet Router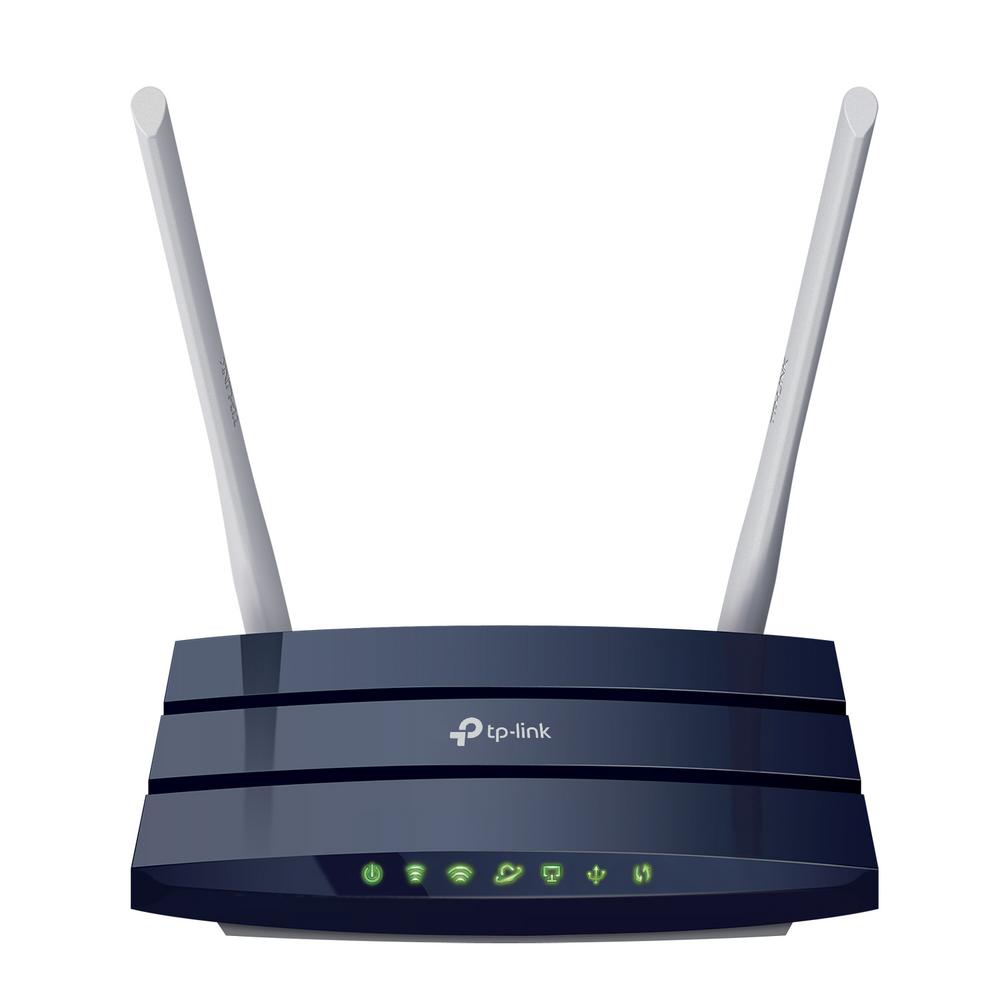 For its price and performance, the TP-Link AC1200 is probably one of the better routers under $50, thanks to its low price point compared to what it could do. Out of all the routers on this list, the AC1200 is the one that lives up to its 802.11ac Wi-Fi wireless protocol, making this router capable of delivering speeds of up to 1.2GBps (again, under optimal conditions).
The AC1200 comes with 2 USB ports for various devices. One use we found for it was using an office printer as an additional FTP server, which was pretty neat. The AC1200 also has guest network features that allow guests to connect to a separate network that your computer uses for added security. The router is also manageable using the Tether App which can be downloaded for both Android and iOs.
From streaming high-definition videos to reduced lag during gaming, the AC1200 definitely delivers high-speed performance for a fraction of the price.
Price: $27.99
Linksys N300 Wi-Fi Wireless Router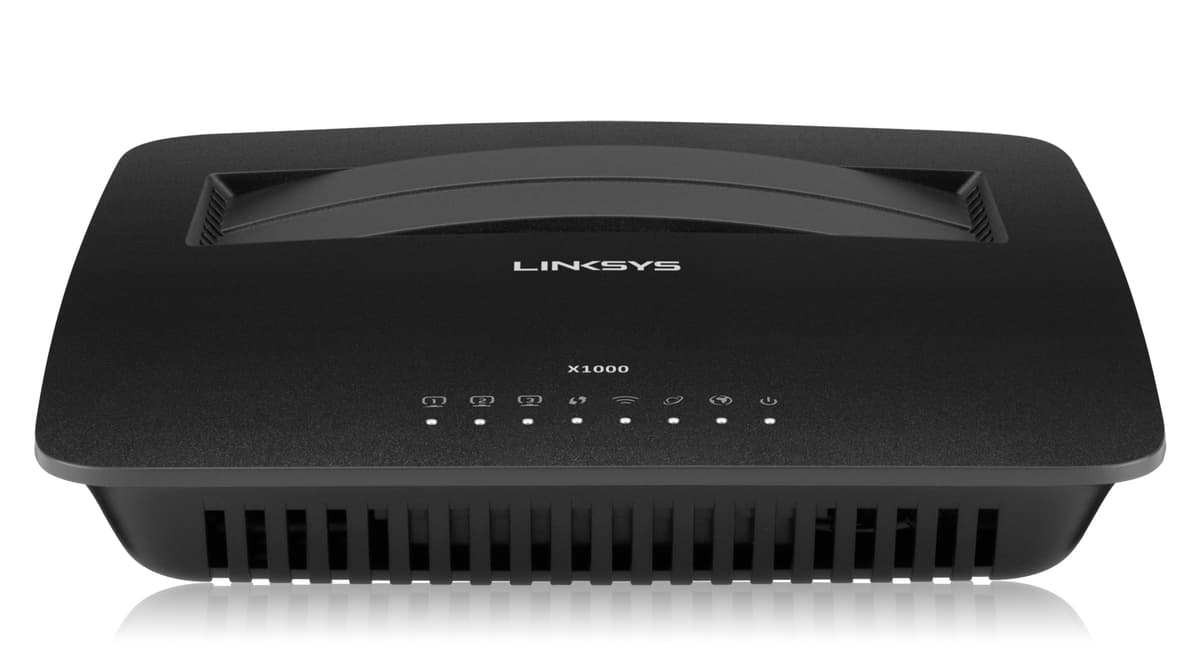 As its name suggests, the Linksys N300 is capable of providing up to 300MBps of stable internet that allows for seamless video/music streaming and even online games. It comes with 2 built-in adjustable antennas that augment its MIMO wireless tech. The latter is why this router is on the list of the best routers under $50: of all the items here, this one probably has the best Wi-Fi coverage, making it perfect for both homes and even small-to-medium offices.
It comes with four Ethernet ports for your various devices, and a nifty alert indicator that warns you when something goes wrong. Beyond the alert indicator, the Linksys N300 also boasts of highly advanced security protocols that keep your network safe, like a WPA/WPA2 protocols and SPI firewalls, adding a layer of protection from unauthorized access. Like the TP1200, the N300 has a separate guest network feature that allows your guests to connect to a secure internet connection.
Price: $31.90
Western Digital MyNet N600 HD Dual-Band Wireless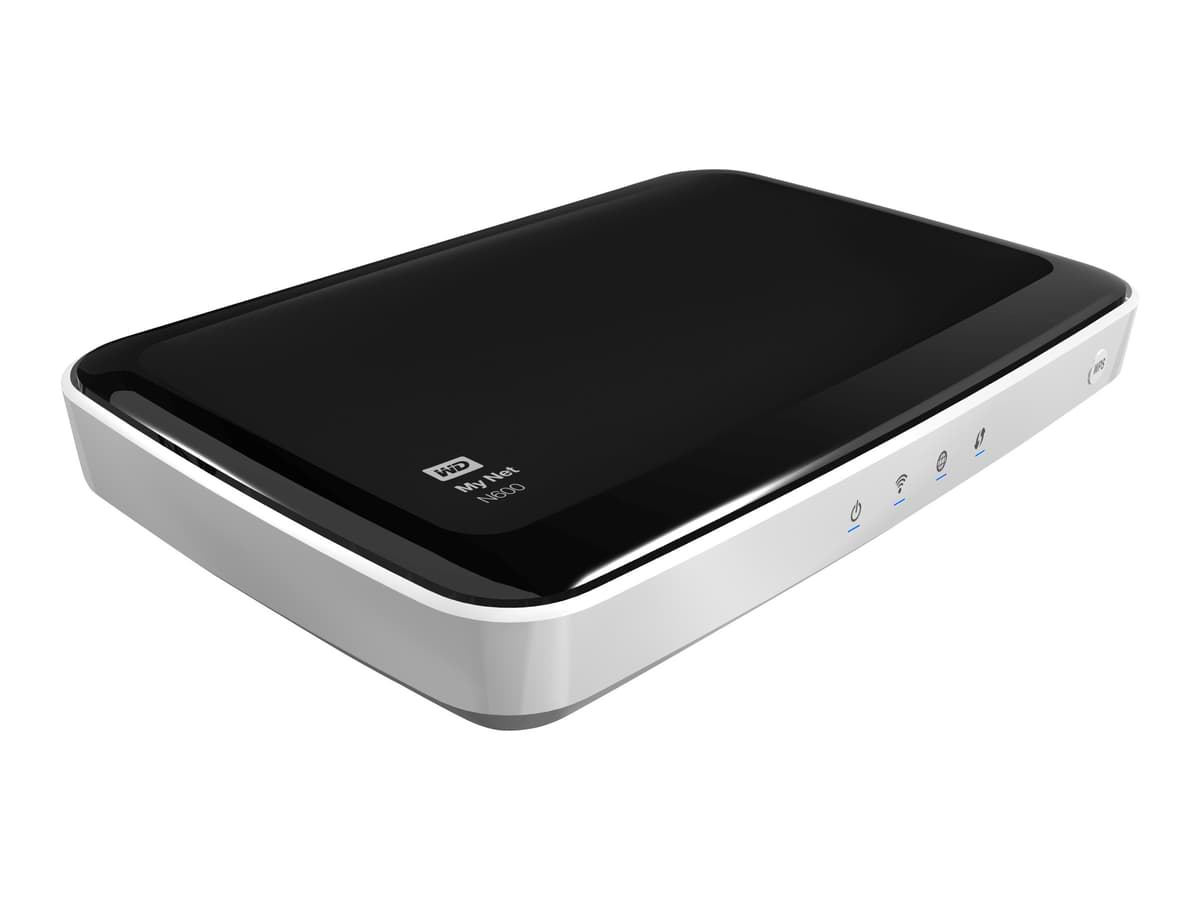 The MyNet N600 provides users with a stable 600MBps connection that provides users with uninterrupted streaming, surfing, and gaming. With these speeds, HD video streaming have no need for buffering, and it provides gamers with a very low ping rate.
It comes with 4 Ethernet ports that can deliver 100MBps of transfer speeds, and a USB port for a single device. It also has a very simple installation process: just plug it in, follow the instructions that pop up on your device and you're ready to go.
The MyNet5600 comes with dual-band technology, capable of supporting 2.4GHz and 5GHz devices, either separately or at the same time.
Price: $32.99
D-Link Wireless N300
In terms of price and features, the D-Link Wireless N300 is one of the best routers under $50, if only because of the extra capabilities it offers users. To start, it provides people with a 300MBps stable internet connection for everyday activities like streaming or gaming.
This seems fairly standard, but the D-Link Wireless N300 distinguishes itself from the competition with a host of other capabilities, starting with a simple setup facilitated by the QRC mobile app. The app allows you to set up your router within minutes. Beyond the QRS, the router also allows for remote network monitoring using a free app, mydlink Service. The app can also be used for Push Event notifications, user control, remote connect/disconnect devices, and view real-time browsing.
It also features standard security features like WPA2 and SPI firewalls.
Price: $37.86
NETGEAR N750 Dual Band Wireless Router
At 750MBps, the Netgear N750 deserves the extra dollars you'll be shelling out, although it's still under $50 (barely). But with the higher price point comes better speeds; while the AC1200 is technically faster, it can only do so under optimal conditions. With the N750, on the other hand, it does what it says on the box: support a constant 750MBps connection even under sub-optimal operational conditions.
The NetGear also comes with dual-band technology, doubling the bandwidth without sacrificing signal strength. It also comes with a fairly strong Wi-Fi signal booster that makes it perfect for large homes or medium-sized offices. The NetGear also offers parental controls which allow you to regulate the kind of content people can view on your network.
It also has the latest security protocols for your internet network like WPA/WPA2 PSK, WEP, and IPv6 compatibility to future-proof your network. It also a one-touch WPS button to help you create a protected Wi-Fi network.
Price: $42.90