Released in December of last year, the Corsair iCue H115i Elite Capellix is Corsair's newest entry in the CPU cooler market. And if we had to describe it one word, it would be: lights. No, it's not lightweight (it's pretty standard weight-wise); this thing has a lot of lights: 49 to be exact.
But is it all RGB flash and no substance? Well, not exactly: the Corsair iCue H115i Elite Capellix (what a mouthful) actually does offer a lot more in terms of cooling down your CPU, but the LED-centric design is one of its main selling points. Here's a quick review:
Corsair iCue H115i Elite Capellix Quick Specs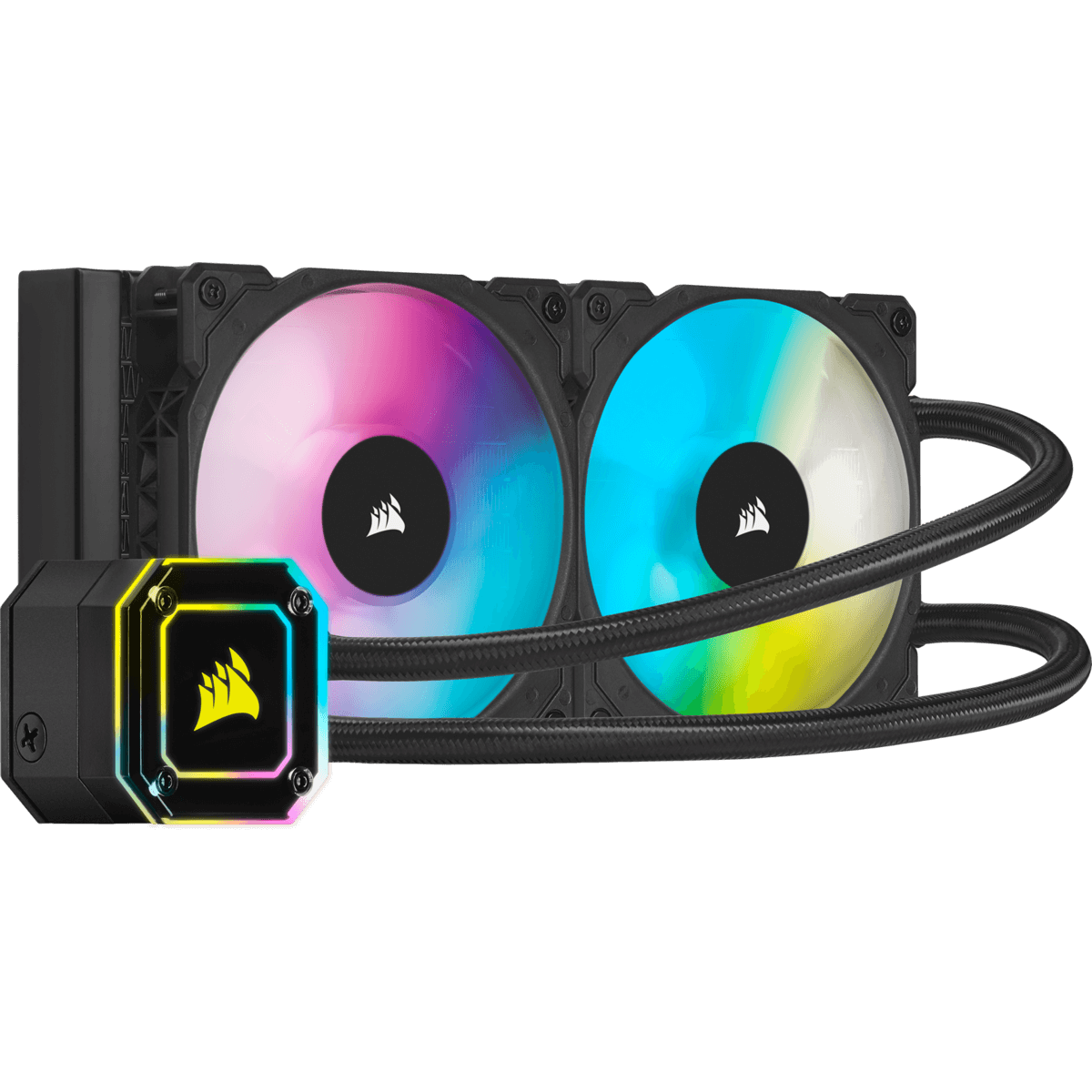 These are the official specs of the H115i from their site:
Socket support: Intel LGA 1200, 1150, 1151, 1155, 1156, 1366, 2011, 2066, AMD AM4, AM3, AM2, sTRX4, sTR4
Fans: 2x140mm
Pump: Centrifugal, 0.82L/min
Fan speed: 400-2,000rpm
Noise: 10–36 dBA
Radiator: 280mm
Lighting: 49 RGB LED, 8 per fan, 33 in pump
Corsair iCue H115i Elite Capellix: Flash Over Substance?
Before we get to the nitty-gritty, let's talk about the most obvious concern people have: does Corsair iCue H115i's use of almost 50 LED's justifiable?
The short answer is: yes, it does, and we'll get to that later. For now, let's talk about the LEDs.
There are a total of a whopping 49 RGB LEDs throughout the entire rig: each fan carries 8, while the pump itself has 33. The case uses Corsair's proprietary Capellix LEDs which, to its credit, is 90% smaller than conventional LEDs, is brighter, cooler, and more energy-efficient.
Yes, it's bright as hell, but because the LEDs are so small and so energy efficient, it allows the Corsair iCue H115i to have more mounting options without raising concerns about added power usage or heat generation from the lights. Basically, the LEDs use up pretty much negligible amounts of power, pump out negligible amounts of heat, but provide the same amount of visual impact as other conventional LEDs. It's like running a laptop cooling pad: it's light on your system and it's pretty manageable, but with a LOT more lights.
As the name implies, the lights are controlled by the Corsair iCue Commander Core Lighting and Fan-Speed Controller Box, the company's proprietary interface that controls every Corsair-compatible product like fans and RGB LEDs. Because it uses Corsair tech, the RGB lights of the H115i do offer above-average aesthetics: smooth transitions, sleek animations, and overall a much more detailed and complex lighting system. Sure, the pump head looks a little dated and the cable connecting the motherboard header to the pump looks fragile and unappealing, but for the price you're paying, don't expect anything too high-tech.
Corsair iCue H115i Elite Capellix: Cool Story, Bro
The H115i is equipped with a low-noise centrifugal pump that circulates water at a flow rate of around 0.82L/min. What's impressive, though, is that it does this at a pretty low 2dB of noise, barely a whisper for liquid-cooled CPU cases.
The pumps are augmented by a pair of mag-lev fans measuring 140mm and can run at speeds between 400rpm all the way up to 2,000rpm. Pretty standard fare for most CPUs, but highly reliable nonetheless.
The H115i includes mounting options for both AMD and Intel CPU sockets, so don't worry about having to choose one over the other (but, because it's the internet, someone somewhere is going to argue anyway about Ryzen and Intel). The pump head does come primed with a thin layer of thermal paste but Corsair doesn't offer an extra tube of the stuff. Our advice: either know exactly what you're doing, or buy an extra tube of thermal.
Corsair iCue H115i Elite Capellix: Is it Worth the Hype?
The H115i delivers what it says on the tin: it cools your CPU, flashes a lot of lights, and it does all of that with minimal sound and power usage. However, there are some issues regarding the Corsair iCue itself and its drivers: a common issue people have seems to be the iCue software's refusal to recognize the presence of the cooler, a common issue that we at Gearhint also encountered. Sure, the LEDs on the Corsair iCue H115i burns as bright as a Smart LED light bulb, but only if you can make it work.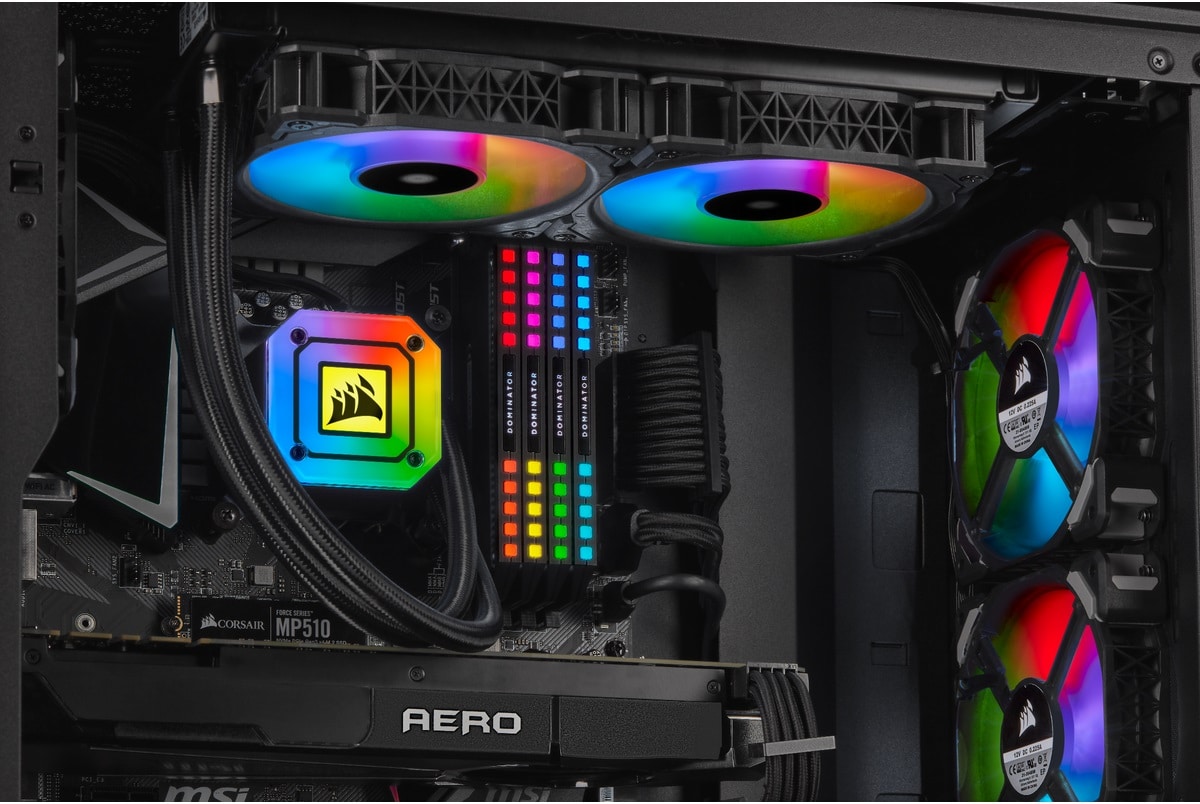 Issues with Corsair iCue platforms and Corsair-iCue "compatible" products are not uncommon, but there are quick fixes online. Yes, it's a hassle, but the company has pinky-promised that they're working hard to resolve these issues. Our advice? Stick with it and you'll be rewarded with a CPU case that costs a little less than its competitors with only a slight hassle in terms of set-up and management, the latter of which might be fixed with the next driver update.
Price: