The truth is it doesn't take much to start a podcast. In fact, if you have a smartphone, a laptop, and a pair of earphones with a built-in mic, you already have all the tools you need to start a podcast. Of course, some people want to have professional equipment so they can climb up the charts quickly and, ideally, monetize their podcast (not as simple, obviously, but it does help).
We rounded up some of the most essential podcast equipment for beginners and found the cheapest things you can buy that can still provide professional-levels of quality. This way, you won't have to invest too much in your highly-niche-subject-centric podcast!
Top Podcast Equipment on our List
Essential Podcast Equipment for Beginners: Sound-Proofing Panels
It's always best to record your podcast from a quiet, sound-proof space. Of course, not everyone can afford to convert their living room into a podcast studio, so the next best thing would be to invest in some sound-proofing panels.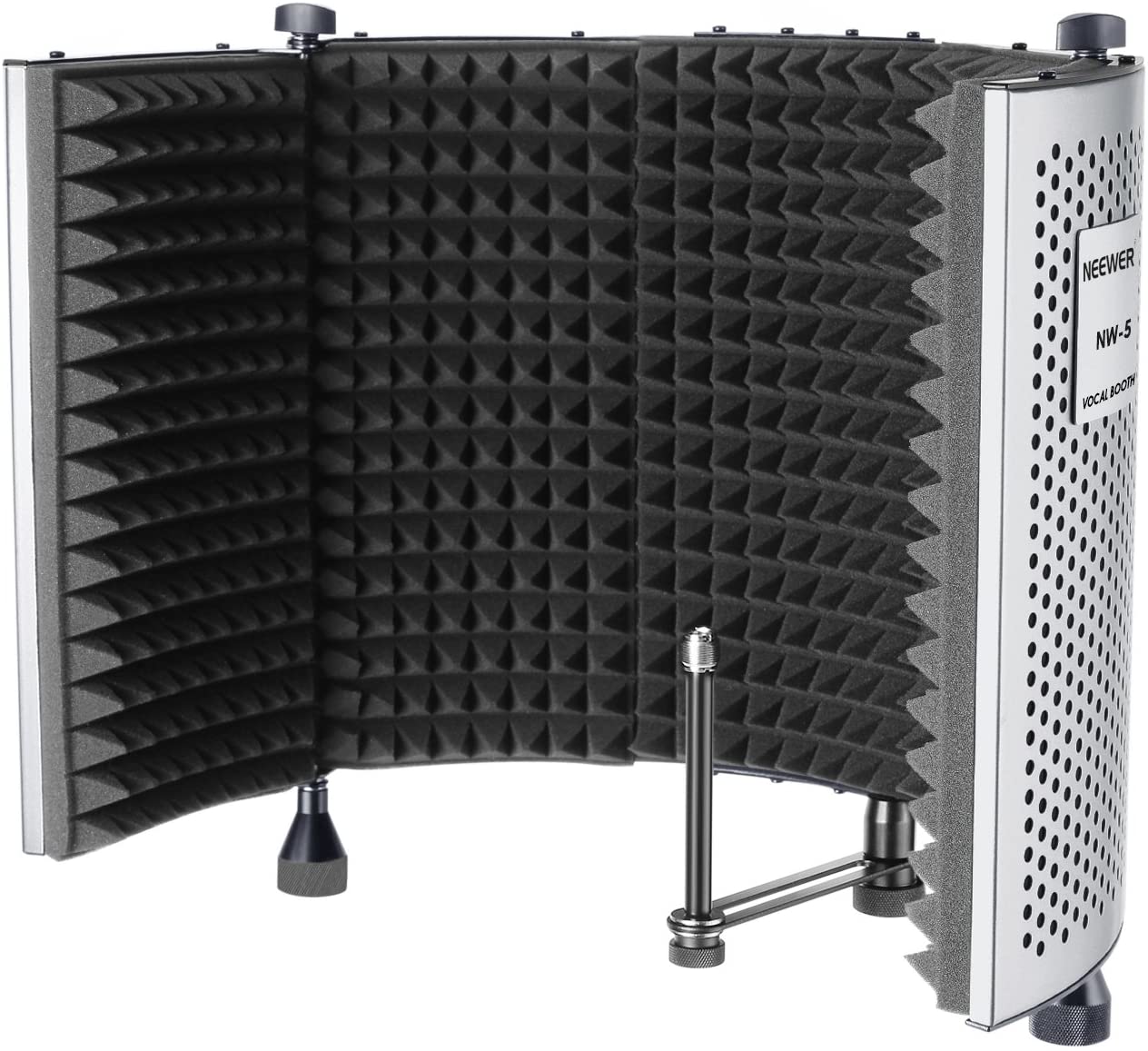 Sound-proofing panels can either take the form of large panels that you can attach to your walls or mobile, folding ones that look like trifold folders with the inside insulated with foam to absorb sound. Folding soundproof panels usually insulate a very small space, usually just your mic, and they can be quite effective if you're doing it solo.
However, if you have space, like say an unused corner of your bedroom or a small office, you could also opt to buy soundproof foam panels that will turn your space into a full-on soundproofed studio.
Consider these items: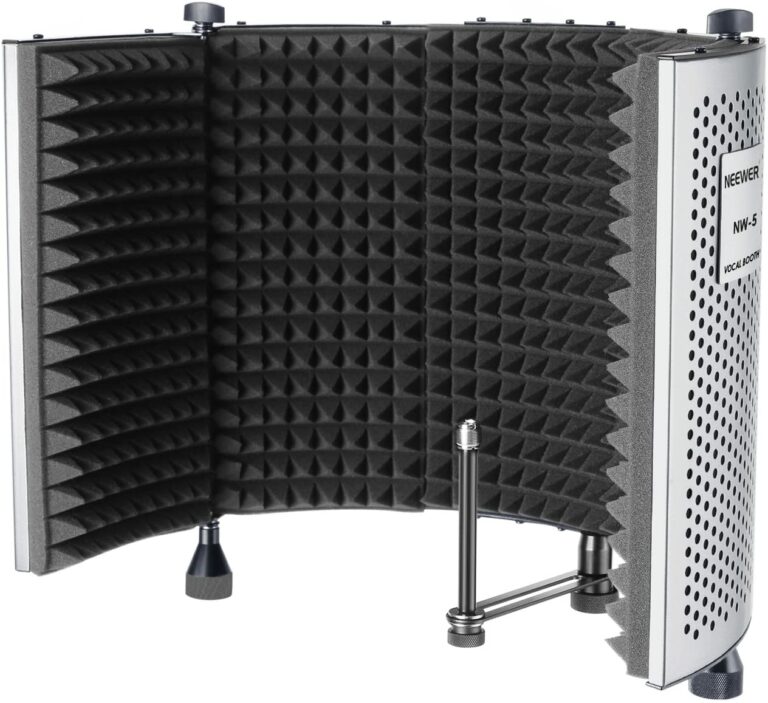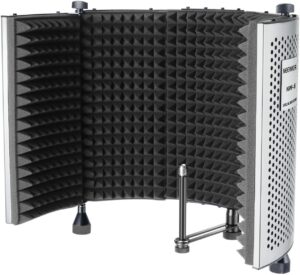 Buy Now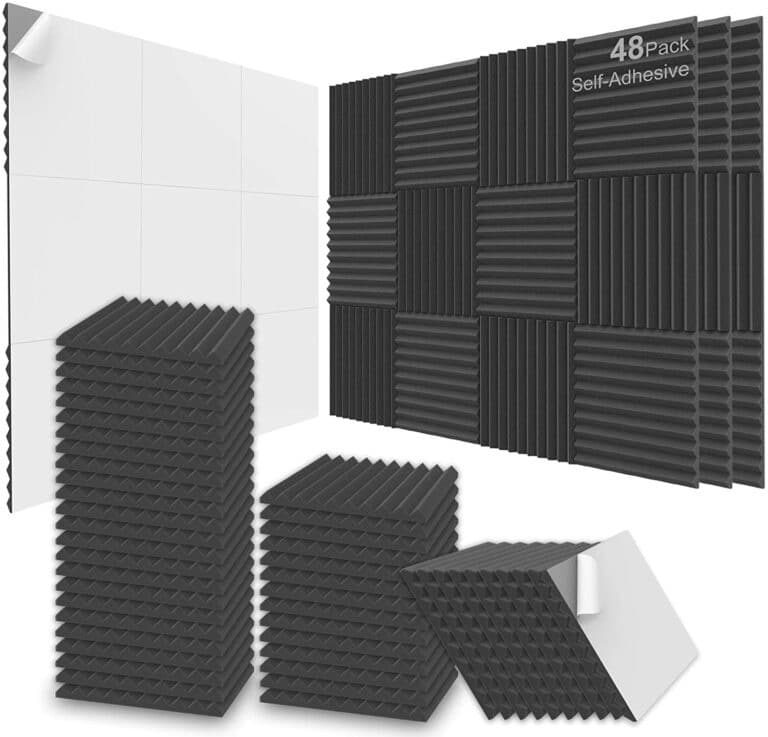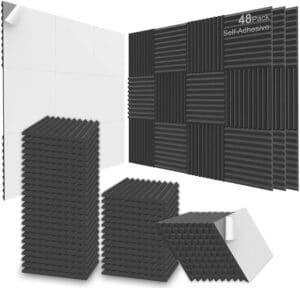 Essential Podcast Equipment for Beginners: Microphone
Your microphone is your main podcast equipment, without which there will be no podcast. Or, that's what most people think to themselves. You'll also want to get a fairly decent laptop so you can process high-quality sounds. Some of the best budget laptops for video editing can actually function as high-caliber virtual audio studios, which is something to keep in mind. Again, you could start your podcasts with simple earphones, a smart-phone, and a built-in mic, but if you want to go all-out on the get-go, then get yourself a microphone that has great noise-cancellation properties and a crisp, clear pickup.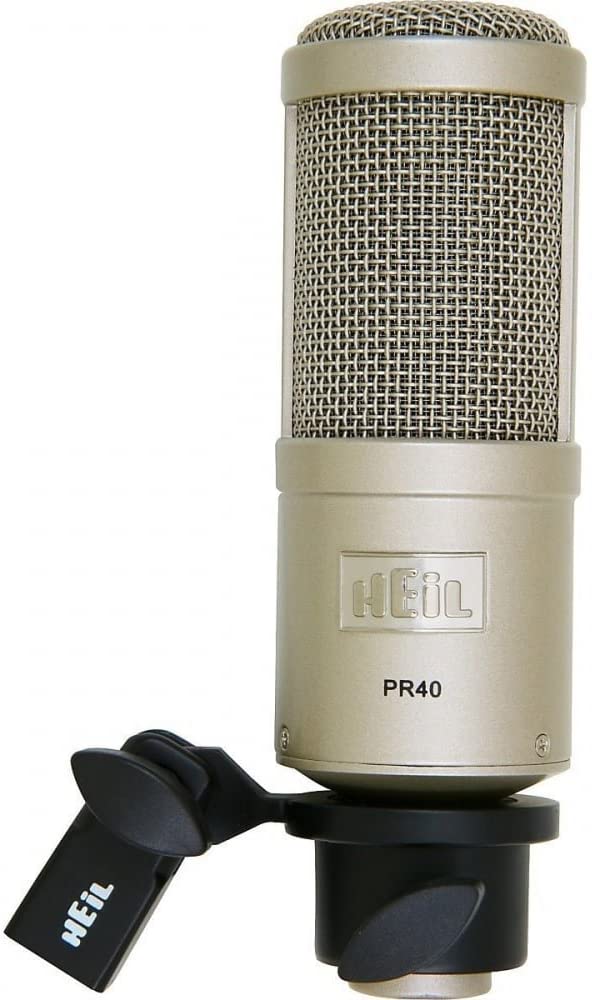 Many professional podcasters (i.e. podcasters who rely completely on their podcast for income) use the HEiL sound PR-40 Dynamic Studio Microphone. This is the preferred choice by many pros because of the way the mic filters out low-frequency rumbles, which means you only get rich, warm tones sans background noises and heavy breathing (a big problem for newbie podcasters).
However, the HEiL PR-40 is a bit costly, with prices starting at around $300. For newbies, many veteran podcasters suggest getting the Audio-Technica ATR2100. It's not as fancy or as advanced as the PR-40, but it's also a third of the price. Plus, the ATR2100 manages to pick up sounds decently enough, with a directional mic that prioritizes pickups from the front while eliminating unwanted sounds from the sides and rear.
But if you want to save a bit of cash and still sound highly professional, a recommended mic would be the Zoom H4n Pro, which is the same kind of mic that TV and movie studios use when shooting. This makes the Zoom H4n Pro the perfect, mobile mic for anyone who wants to record their podcast outside, since it's got great noise-filtering and battery life.
Consider these items: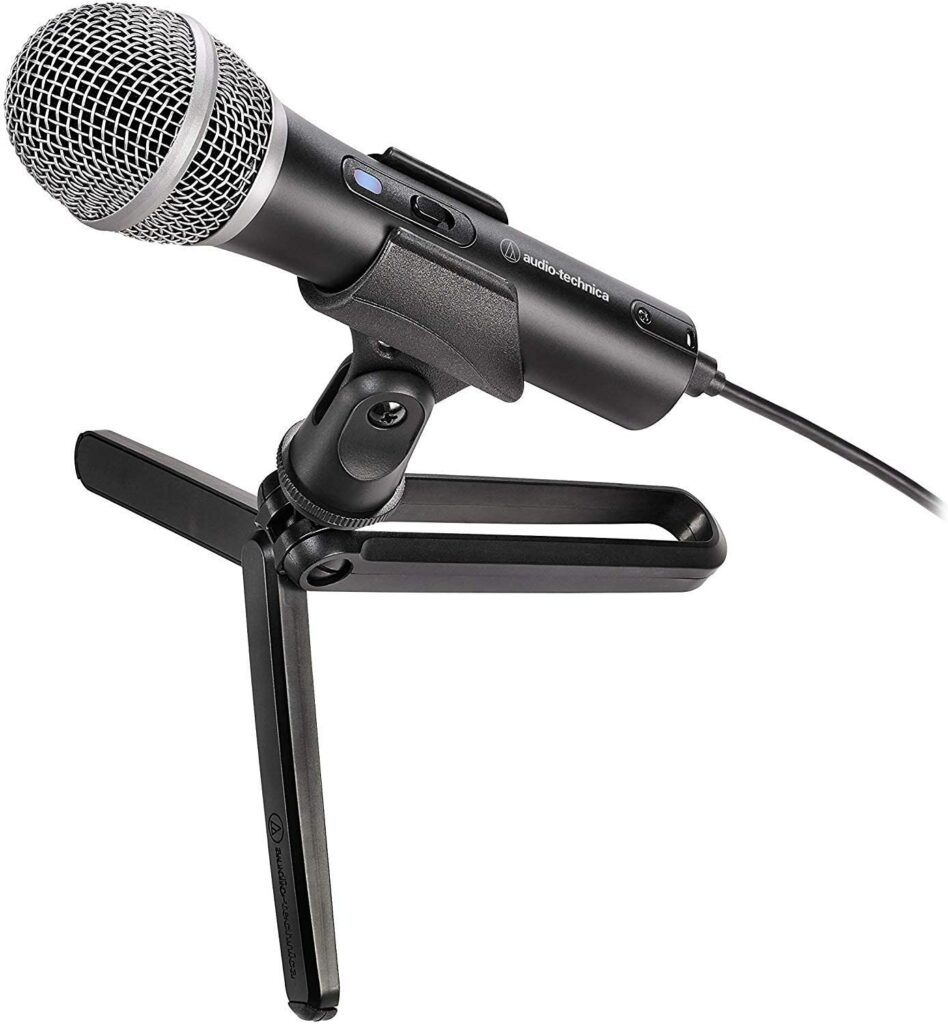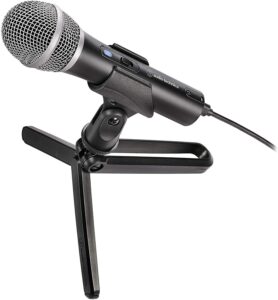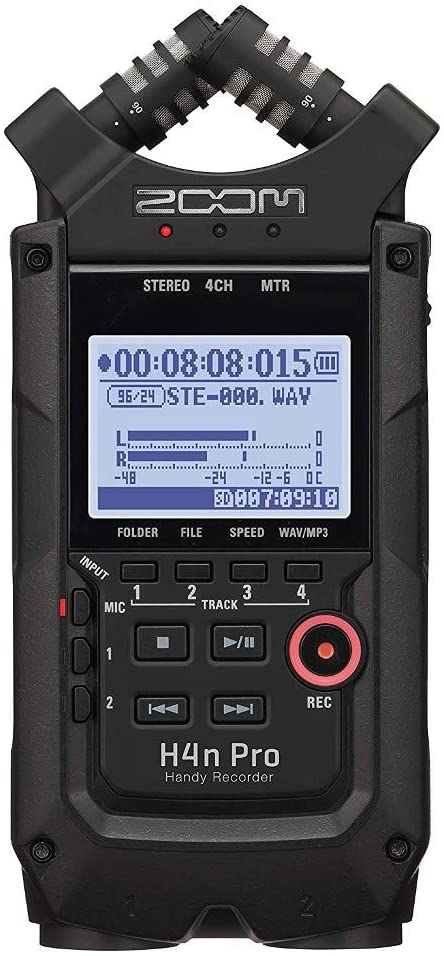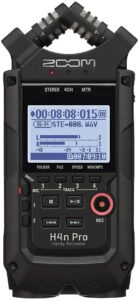 Essential Podcast Equipment for Beginners: Sound Mixer
Great audio still needs to be mixed, and while it does have a bit of a learning curve, basic sound mixing is actually not that hard, especially if you have equipment that makes it easy for you. Of course, you're going to need really good Wi-Fi if you're going to be interviewing guests remotely, so make sure to invest in the best Wi-Fi extenders for your home. For many new podcasters, the Focusrite Scarlett 18i8 Audio Interface is one of the easiest products to use, allowing them to lay tracks, add background music, and experiment with sound effects.

The interface has two independent outputs that allow you to record from multiple sources at the same time, while its more-than-decent 24-bit/192kHz digital conversion rate allows you to record uncompromised sound quality.
Consider this item:


How Podcast Became Mainstream
Podcasting had always been a popular medium for people to broadcast their thoughts and basically have their very own talk show. Back in the day, more people listened to podcasts than there were podcasters. It made sense: people wanted to listen to other people talk, but the idea of starting your own seemed daunting, what with the time and effort it takes to learn how to actually edit audio and upload and all that jazz. It was just way too much work.
And then, 2020 happened.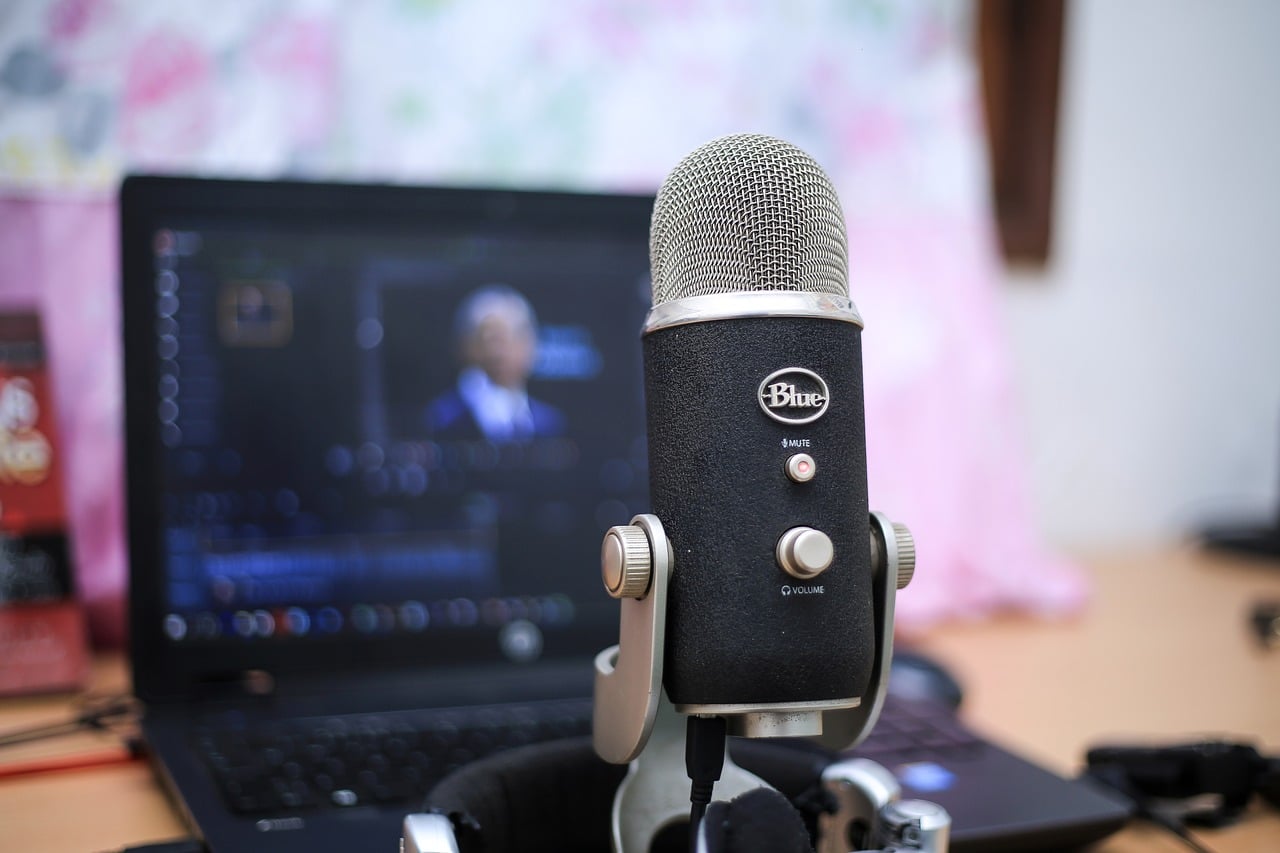 With total lockdowns across major cities across the country and the world, people suddenly found themselves stuck at home, scrambling for a new hobby. Once the sourdough and dalgona coffee phases were over, podcasting became the new go-to hobby for everyone. In fact, in 2020 alone, podcasts increased by a staggering 105%, doubling the number of active podcasts from 850,000 to 1,750,000.
And surprisingly, a lot of these new podcasts are home outfits with minimal budget and minimal equipment/editing. Hey, not everybody can pull off a Joe Rogan and get a $100 million deal from Spotify.
A Word of Advice for Newbie Podcasters
Look: you can have the fanciest equipment, the wackiest effects, and even the most professional audio output, but if you don't invest in your content, none of the expensive things you bought will matter. Of the more than a million podcasts out there, only about 10,000 of them are profitable. That's a dismal 1% monetization success rate.
Podcasters make their money through a variety of ways, from sponsorships and Patreon subscribers to platform incentives. But you're only going to get those if your content is actually worth listening to. Find a subject that you're passionate about and be as genuine as possible. Heck, you can even record video and have a multimedia experience for your audience (some of the best vlogging cameras are under $100, FYI).
Focus on your content and buy the gear later on.