When it comes to grills, Traeger products are the closest you can get to a Cadillac: they are expensive, yes, but they're worth every penny you shell out. Ask any pit master or backyard BBQ enthusiast and they'll tell you that anything you put on the Traeger grill is going to come out perfect. In the hands of a seasoned barbecue boss, a Traeger grill can produce consistent, reliable results all the time, every time. Thanks to its Wi-Fi capabilities, you could technically say that Traeger grills are one of the best smart home gadgets that you could get.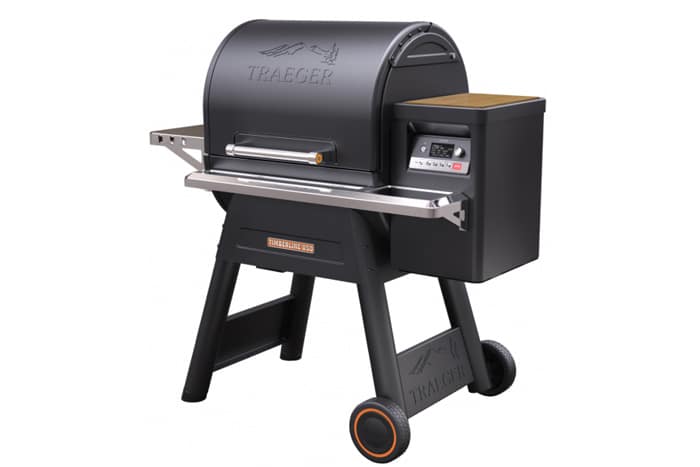 In this article, we take a look at the Traeger Timberline 850, one of the best pellet grills the brand has to offer. It is not cheap: with a manufacturer's price tag of a cool $1,800, the Timberline 850 isn't for the casual user. That being said, it's not a complicated piece of machinery; Traeger grills are designed to make your outdoor BBQ's that much simpler, provided you pay attention to the meat and the apps that the grill comes with.
For this review of the Traeger Timberline 850, we smoked a hunker of a brisket –arguably a difficult cut of meat to work with if you don't know what you're doing or have inferior equipment –using Traeger's instructions, and we had our Gen-Z intern Kyle do the whole thing. For context, Kyle just finished high school and has never even seen a fresh cut of brisket outside of a Jewish deli. Will the Traeger grill forgive a BBQ virgin like Kyle? Let's find out!
The Traeger Timberline 850: The Barbecue Boss' Best Friend
But first, let's take a look at the Traeger grill we're working with: the Timberline 850. The 850 is a monster of a grill, with maximum temps of around 500 degrees despite being a pellet grill, this Traeger means serious business. Because of its high temp ceiling, the Timberline 850 is surprisingly versatile: as Kyle read up on proper Brisket techniques, the rest of the writers enjoyed a few brats and burgers cooked up by our resident crypto-analyst/BBQ queen Ewa.
After a cursory read of the manual, Ewa was able to control the Timberline's temp using pellets and sheer willpower alone, getting the grill fired up to a respectable 420 (nice) degrees in about 5 minutes.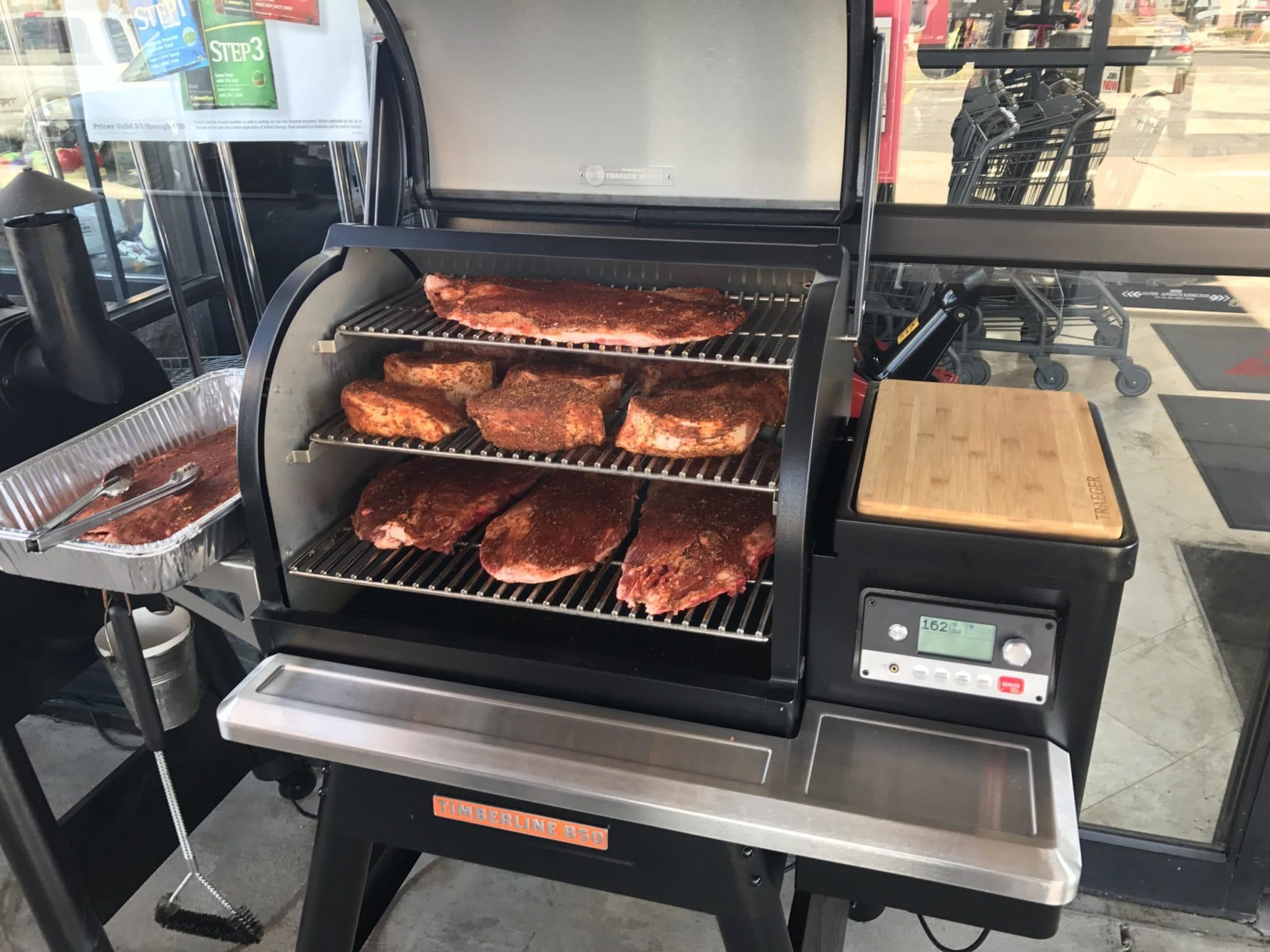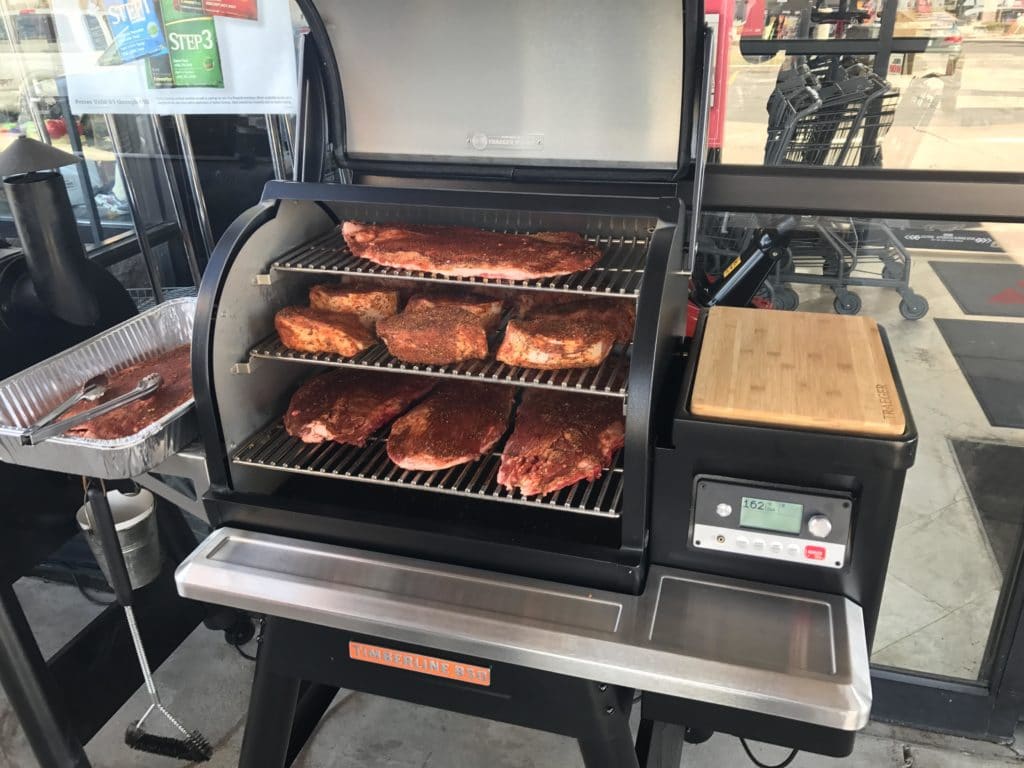 While we marveled, Ewa did admit that she used the thermometer probe that the grill came with and programmed it to a certain temp, which honestly had us even more impressed at the Traeger's versatility. Thanks to the thermometer probe, the Timberline 850 can be programmed to raise or maintain its temp to a certain point using the Traeger app (one of the best mobile apps we've seen so far), alerting the BBQ boss when it's time to pull the meat. Of course, we did not tell Kyle; the boy must learn as his forebears did.
Real-Life Test: Kyle Cooks a Brisket on a Traeger
Here's the thing about brisket: the simpler, the better. Many a brisket has been ruined because people try to do too many things to it, when really, all you need are low and slow temps paired with simple (but heavy-handed) spices. Kyle, bless his teenage soul, opted for a classic Texas-style smoked brisket recipe that, if he does it correctly, will reward the Gearhint team with a cut of meat that has a sharp, dark-but-not-burnt bark, and great red smoke rings.
Despite never having grilled anything in his entire pubescent life, Kyle managed to amaze the team with a smoked Brisket that could rival anything any of us can make, and he had a secret: he found the Traeger app recipes and followed instructions. Of course, we were using one of the best Wi-Fi extenders on the market so that the Traeger grill could leech off the internet, but still, good on you, Kyle!
Final Thoughts on the Traeger Timberline 850
This particular Traeger grill is expensive because, outside of its high-tech capabilities, it is designed specifically to hold either multiple meats and veg at a time, or a huge chunk of meat. If you're not going to be using this regularly and with the volumes of meat it's designed to hold, then it might not be for you. There are, however, alternatives like the Traeger Tailgater 20, which holds less but is a fraction of the price of the Timberline 850.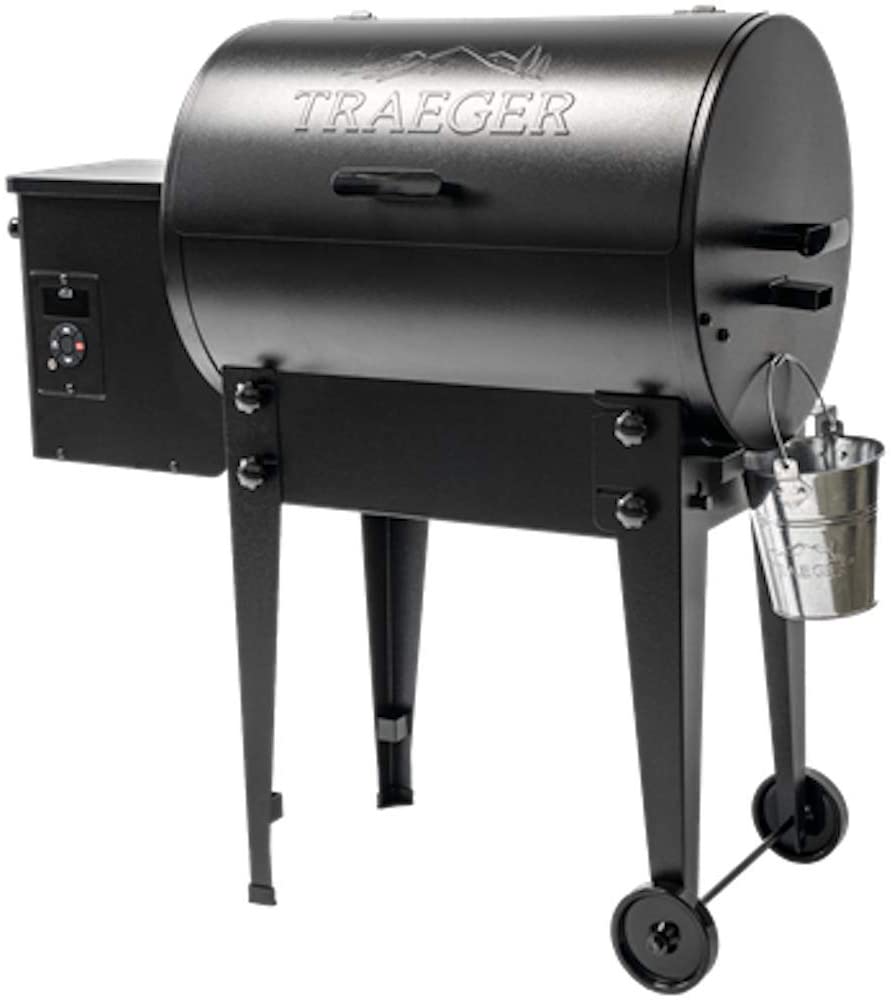 On the other hand, it's a Traeger grill. You don't know it yet, but you need it.
Price:
Traeger Timberline 850: $1,799
Alternatives: