One of the most trusted brands in the PC components and gaming peripherals industry, Corsair, has distinguished itself from the competition with its premium builds, sleek designs, and a focus on creating gaming-specific devices. Because the company prioritizes gamers and gaming in general, their design language for keyboards follows a contrast between a professional, office-ready minimalist design with aggressively sharp corners for that gamer aesthetic vibe.
Although they focus their products primarily on providing gaming peripherals to pro and amateur gamers alike, Corsair keyboards don't actually have their own mechanical switches, instead of relying on Cherry MX switches for all the mechanical keyboards on the Corsair roster. Not that it matters, considering that Corsair is well-known (and loved) for their sturdy keyboard chassis that can withstand most gamer tantrums and rage quits.
But how does Corsair stack up against the competition?
Corsair Keyboards vs. Logitech Keyboards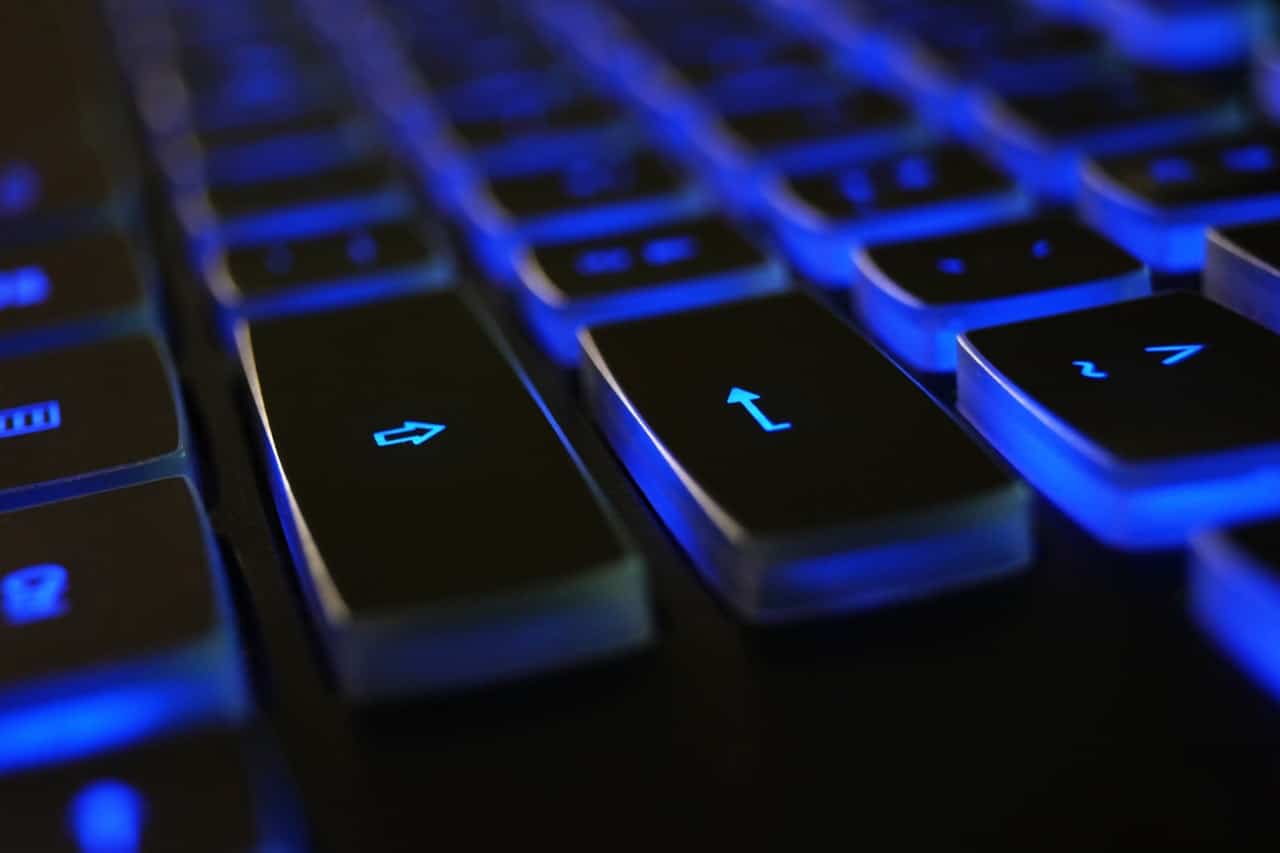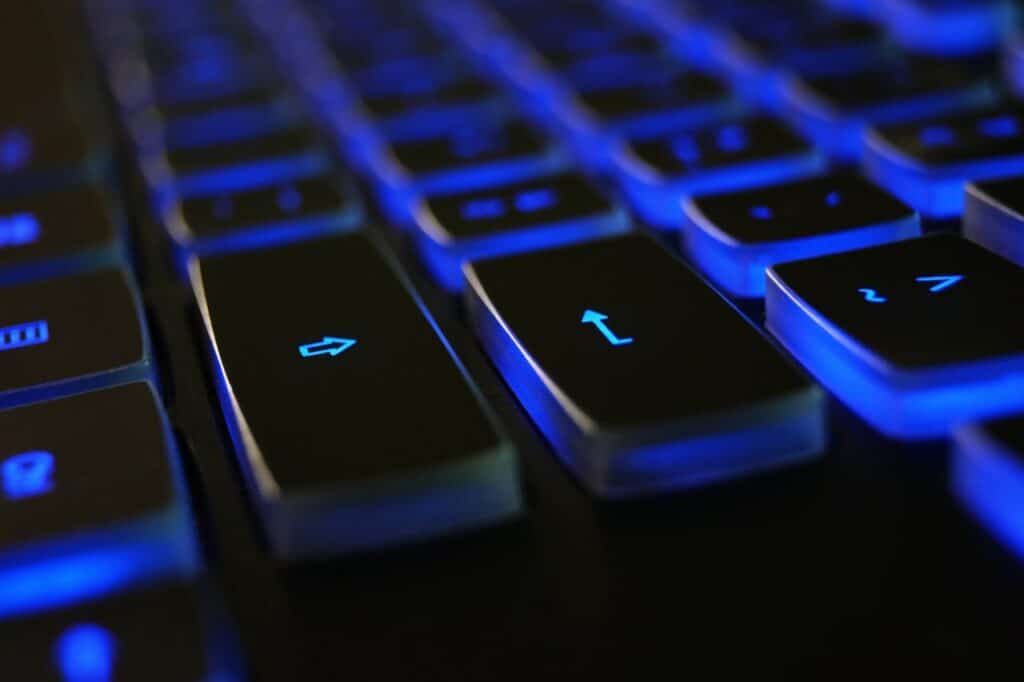 Logitech has been around since mice had trackballs, and they have a wider variety of keyboard options that range from the purely corporate to pure gaming. However, their keyboards are nowhere near as sturdy and don't deliver that 'premium product' feel as Corsair. A Logitech keyboard, when compared to a Corsair keyboard, will undoubtedly have more lightweight plastic and flimsier keycaps.
But this compromise of materials does translate to a benefit for Logitech: their keyboards are cheaper. With the exception of the Logitech G915 Lightspeed, most –if not all –the keyboards in the Logitech arsenal are cheaper by around $20-$30 on average.
Corsair Keyboards vs. Razer Keyboards
Corsair's closest competitor in terms of design, build quality, and even price point, has to be Razer. Razer's line of accessories can match Corsair's any day at a price point that's closer to Logitech's. Razer keyboards even have their own proprietary switches, which, for some gamers, feel better and snappier than the Cherry MX switches that a Corsair keyboard might use.
If there's only one thing that sets a Corsair keyboard apart from a Razer keyboard, however, it would have to be the iCue system. Corsair's iCue is the company's native app that allows users to customize their keys to their heart's content. There's a bit of a learning curve, but if you're a gamer, this shouldn't be too difficult. Razer's Synapse 3 software, on the other hand, works roughly the same as the iCue, except that it's only compatible with Windows.
So now that we've got that out of the way, let's check out the top 3 Corsair keyboard you should use for gaming, wireless gaming, and for navigating your smart TV (check out our guide on the most comfortable headphones for different people so you can mix and match your accessories):
The Best Corsair Keyboard for Gaming: Corsair K100 RGB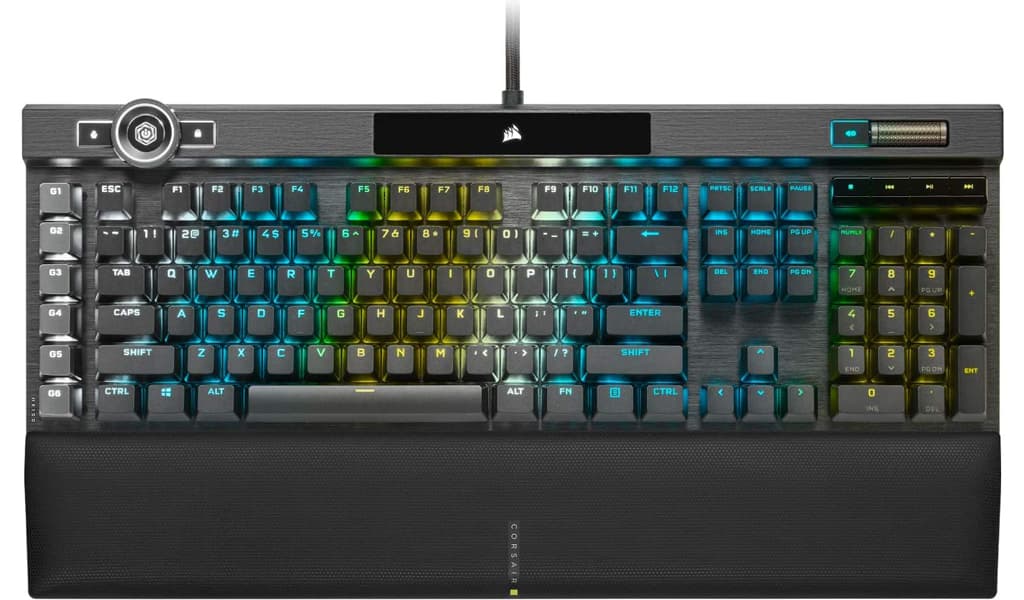 The Corsair K100 RGB is the gamer's choice of keyboard: full-sized, with unparalleled build quality, doubleshot PBT keycaps, and thick, grippy feet that prevent it from moving around, the K100 RGB is built for the competitive gamer.
The chassis itself is heckin' sturdy: the K100 has a plastic base augmented by a metal top plate, giving it just the right amount of flex without being flimsy, but sturdy enough without feeling brittle. There's also a detachable wrist rest and adjustable incline settings to make it truly ergonomic.
With the Corsair iCue app, gamers can also customize the full RGB backlighting of the keyboard along with macro and preset actions. This Corsair keyboard has onboard memory, allowing users to store up to 200 key and RGB lighting presets. It also has ridiculously low latency, probably the lowest on the commercial market.
It's also chockful of features: six dedicated macro keys (that you can customize to do whatever you want using the iCue app), media keys, and two wheels that control the volume and multiple iCue functions, respectively. The Cherry MX switches
Of course, it isn't perfect: the K100 RGB is strictly wired-only, which, honestly, makes it feel like an anachronism in our wireless, Bluetooth-capable world. Still, if you're not going to be swinging around your keyboard when you're playing, it shouldn't detract from the fact that the K100 is still the best Corsair keyboard for gaming, bar none.
Price: starts at $226 on Amazon
The Best Corsair Keyboard for Wireless Gaming: Corsair K63 Wireless Mechanical Gaming Keyboard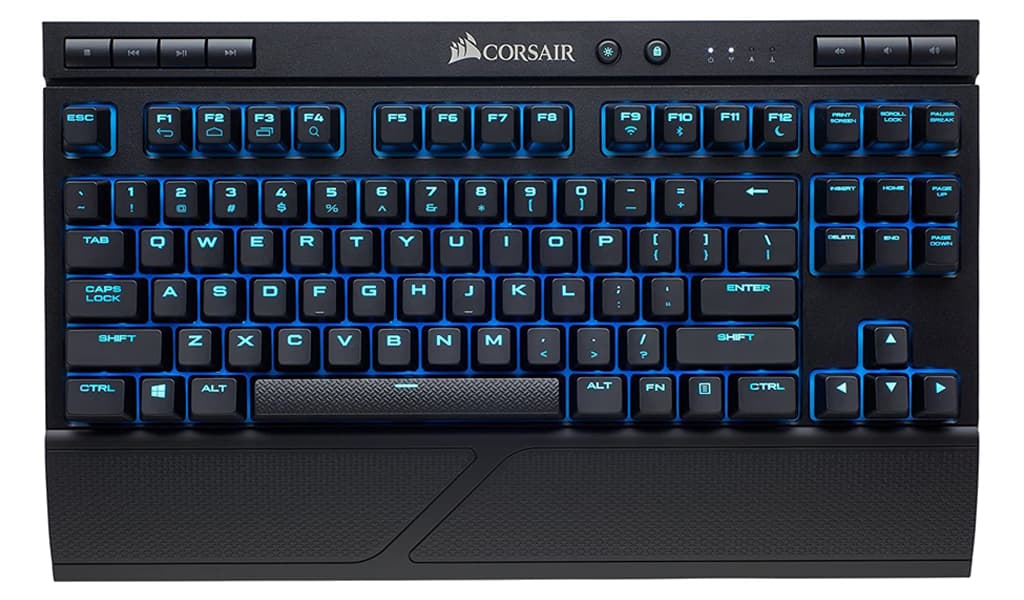 But if you really want to go wireless, then the Corsair K63 is your next best bet. Corsair isn't too fond of wireless models, which makes the K63 the top-of-the-line for this particular lineup. Build-wise, it doesn't stray too far away from the K100, with the solid plastic base and the metal top plate. However, the K63 features a TenKeyLess design, making it a lot lighter than its wired-only older brother.
It has both a Bluetooth and USB receiver, allowing it to pair with two devices at the same time. The K63 also boasts of being compatible with most systems (save for a few keys that are Windows-only), along with dedicated media keys, hotkeys, and other macro functions that can be set using iCue. With latency levels that are comparable –if not equal –to the K100, you wouldn't think the K63 had any flaws.
But, as with all things, it does: the K63 doesn't have onboard memory, so any functions you set need to be reset if you're pairing it with another device. Speaking of pairing, that extremely low latency we mentioned only really works via Bluetooth; latency over the USB receiver was significantly higher, although it wasn't high enough to detract from gaming.
It also has blue-light-only backlighting, which might turn off anyone who wants to really live out the hardcore gamer aesthetic. Hopefully, the under-$100 price tag might get them back, especially if they plan on using some of the best gaming laptops under $1500.
Price: starts at $96 on Amazon
The Best Corsair Keyboard for Your Smart TV: Corsair K83 Wireless Entertainment Keyboard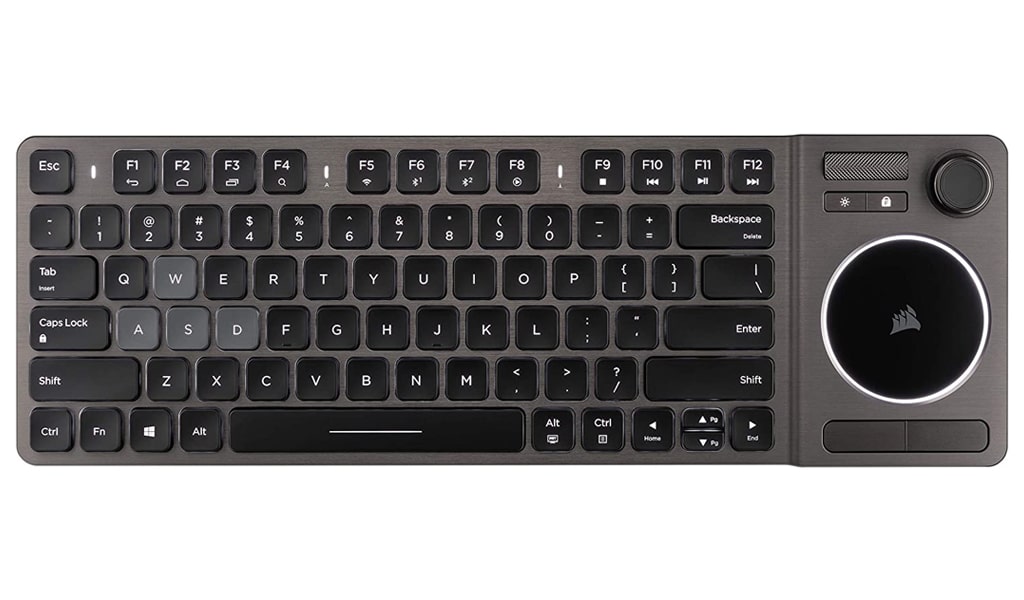 While you could theoretically use the K63 on your Smart TV, we've found that the Corsair K83 actually works best for your flatscreen. Again, it utilizes a mixture of dense plastic and sturdy metal for its chassis, giving it a premium feel. The switches remain snappy, and while it doesn't have a TenKeypad, it's replaced with a pretty cool trackpad and a mini joystick.
Along with the veritable mix of extra programmable controls, the K83 functions as well as the K63 or the K100 in terms of latency. Not that it matters, especially if you're only using it to control your media on a smart TV.
Of course, because it's a 'wireless entertainment keyboard', the K83 isn't particularly built for gaming: it's the least ergonomic Corsair keyboard on the list, with missing incline settings and detachable wrist rests, and while the keys are snappy, the Cherry MX switches did need an extra oomph before they snapped onto the device. Of course, that could just be us but, it wasn't the most comfortable.
Despite these setbacks, it's still worth your money if you're looking for a reliable multimedia keyboard for your TV (check out our guide to the best 32-inch smart TV for your home).
Price: starts at $219 on Amazon
Also see:
Best Wireless Keyboards Under $50