As one of the main contenders in any 'best laptops under $1,500' list since 2019, the HP Envy 13 has had a stellar record of being reliable, fast, enjoyable, and affordable. But does the 2021 HP Envy live up to its predecessors?
Yes, it does, and it does so despite attempts from Asus and Dell to unseat HP as the pound-for-pound king of budget laptops. However, the 2021 HP Envy edges out the competition with its 11th gen Intel CPU that allows the laptop to enjoy stunning battery life and amazing performance despite being a sub-$1,500 machine.
And despite the relatively cheap price, HP maintains premium design elements on the Envy, like the sleek aluminum finish on its chassis and a 13.3 inch monitor with a 1080p display. The 2021 Envy also comes with both USB Type-A and USB Type-C ports which, coupled with the more-than-decent CPU, allows the laptop to be much more versatile than it looks.
It does come with a couple of downsides, but we'll get to that throughout the article. For now, let's take a quick look at the 2021 HP Envy 13 and why it deserves the number one spot for the best sub-$1,500 laptop for users of every kind.
2021 HP Envy 13: Quick Specs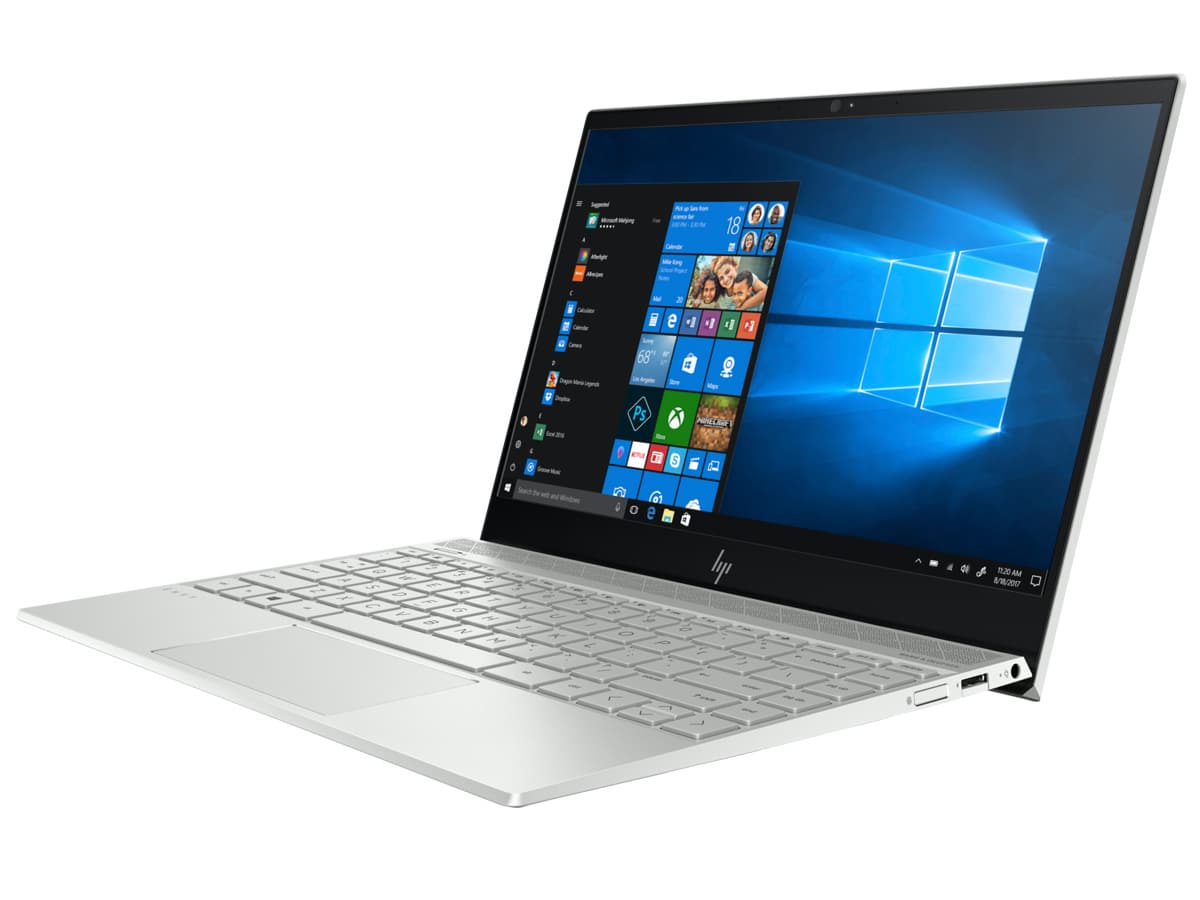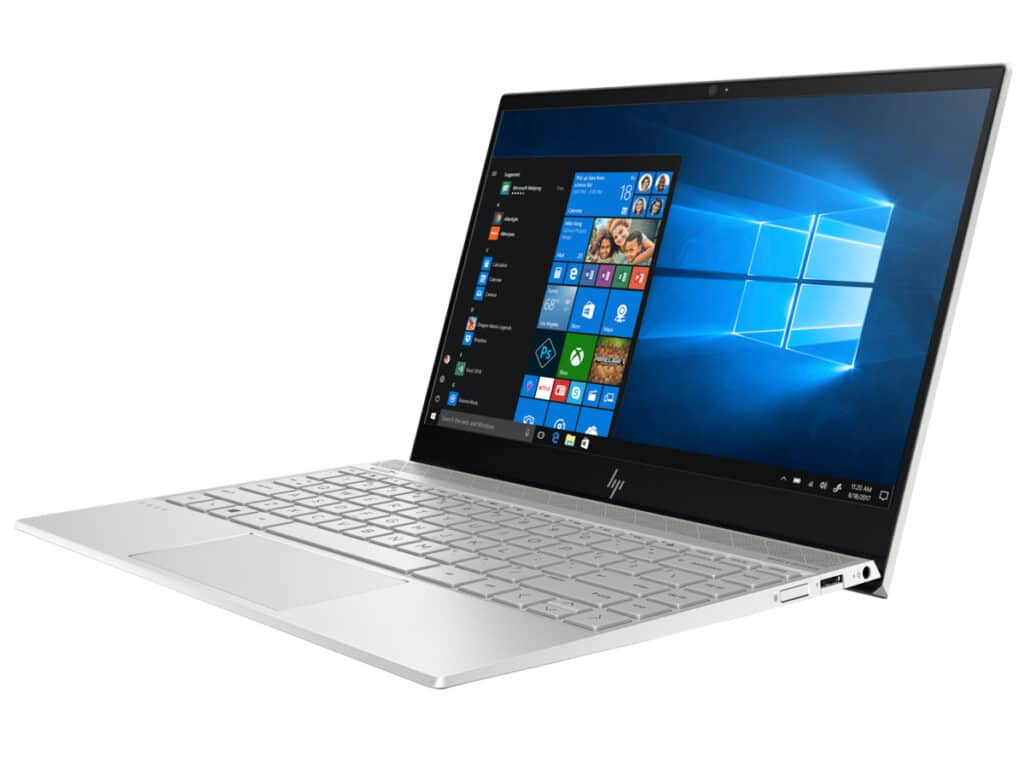 | | |
| --- | --- |
| CPU | Intel Core i5-1135G7 |
| GPU | Iris Xe |
| RAM | 16GB |
| Storage | 256GB |
| Display | 13.3-inch, 1080p touchscreen |
| Battery | 11:15 |
| Connectivity | Wi-Fi 6, Bluetooth 5 |
| Size | 12.1 x 7.7 x 0.7 inches |
| Weight | 2.9 pounds |
2021 HP Envy 13: Flagship Design at Mid-range Prices
In 2019, HP unveiled the Envy line of laptops that featured a sleek, metal chassis with chrome trims around the touchpad an aggressive wedge shape that gives it a futuristic look and provides the entire laptop with a sturdy and robust feel.
It was a formula that worked, and one that HP gladly didn't change throughout the years. The 2021 HP Envy 13 follows the same design as its predecessors because, really, why fix something that isn't broken?
There are some slight changes, though, like the removal of the patterned speaker bar from the deck. While a lot of users welcomed this change (mostly because it made the entire laptop as small as possible), I personally was sad to see it go. However, it did give the deck a sleeker feel and allowed HP to trim the bezels along the monitor even further.
The speakers have been moved to the bottom of the laptop which, frankly, I don't particularly mind, especially if I have a laptop stand. However, if you're using a laptop cooling pad, this might be a bit problematic.
Because the HP Envy 13 sits on the bottom edge of the lid when the screen is raised, the entire laptop is angled downward, allowing users to have a more ergonomic approach to their typing, not to mention improve airflow to the underside of the chassis.
Proving that (Display) Size Doesn't Matter
Personally, I always thought that 13-inch monitors were a little too small for me; however, the 2021 HP Envy 13 definitely changed my mind and showed me that size, in the end, doesn't matter, especially if you've got a great 1080p display.
While the HP Envy doesn't have OLED or 4K, it does do the basics of screen displays perfectly: sharp lines and contrasts, perfectly balanced lights and shadows, and a gorgeously vivid color display. While it's not technically a 2-in-1, the HP Envy 13's touchscreen display responded pretty well to swipes and taps. It's a great enough laptop for business owners who are always on the go and wouldn't want to carry around a 15-inch machine all the time.
It pumps out 361 nits of brightness, which is short of the sub-$1,500 range average of 390 nits, but it's plenty bright enough without needing to squint.
Powerful Performance That Lasts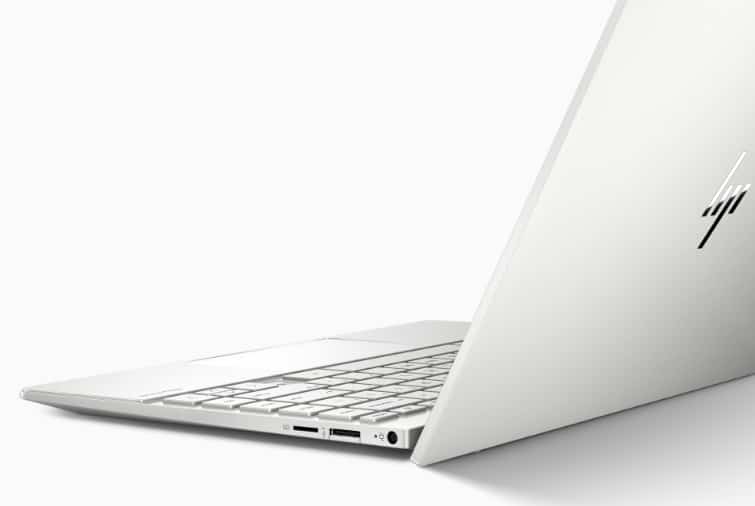 While it does run a Core i5 under the hood, don't be fooled: it's just as powerful as its ultra-slim competitors, mostly because it is 11th gen and thus a bit faster than older Core i7s in the market. You can shell out an extra 50 bucks for a RAM upgrade, which is nice and relatively cheap.
But despite the powerful performance, the HP Envy 13 manages to outlast the competition, with a highly impressive 11 hours and 15 minutes of battery time, a full hour more than its competitors.
A Disappointing Webcam
Of course, nothing in this world is perfect, and the HP Envy's webcam falls short: at 720p, the Envy 13's webcam takes dark, grainy photos that have a heavy layer of noise, making everything textured and blobby. It honestly makes every image it takes to look like a low-budget horror film, so if you're into that, then this might be ok. If you're not, then you might have to invest in a third-party webcam (like the Logitech C920 webcam) to compensate.
The Bottom line
With a highly impressive CPU, a gorgeous display, and premium design, the 2021 HP Envy 13 is one of the best –if not the best –laptops you can get for under $1,500. Yes, the webcam is pretty dull and the 13-inch screen can be a bit small, but a third-party webcam (which you can connect through one of the HP Envy's numerous ports) and the vivid display can easily make up for these shortcomings.
Price: starts at $1,139 on Amazon
Also check out:
The Best Laptops for College Students Under $500
The Best Laptop for Kids for Homeschooling